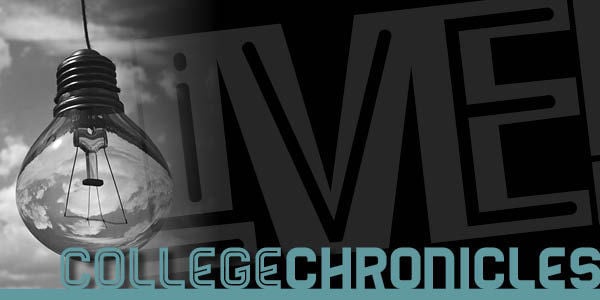 The final months of school, the job applications, the interviews, the process of house shopping—all while still attending classes—are wearing me out.  
I remember in high school, my peers and those older than me would talk about senioritis. I often laughed at them. I have always loved school and learning. The idea of having no motivation to attend class or do homework always seemed comedic to me.
However, now that I'm less than 60 days away from graduation, I couldn't be more ready to be done.
The strange thing is I haven't lost motivation to attend class. I have lost motivation to complete my homework and assignments even though my homework is a cake walk compared to previous semesters. I have to read a book about water usage and report on it, I get to watch videos and study how to turn my passion for photography into a legitimate business and I get to make food and photograph it.
Don't get me wrong, I love my classes and I love the ways I'm being challenged this semester. But there are several things keeping me outside of my normal rhythm: The number of COVID-19 cases is rising, threatening my already-weak immune system, and discussions of school closing make me sink deeper into my homework reluctance and senioritis.  
Perhaps the real reason I have been struggling so much with school is because I am focused on what will happen after May 8. Since January, my partner and I have been home and job shopping. We are so immersed in figuring out the next chapter that it's almost a nightly routine to lay in bed and pour through Zillow. I also think I'm struggling because this is the first time in my entire life when I have no idea what is next for me. Sure, I'll start my career, buy a home, get married and start a family. That's the goal anyway, but it's not guaranteed and that is what scares me.
Up until this point my life has been pretty much planned out. I always knew I would go to college and study journalism. I never entertained any other school but Northern Arizona University.
The last 22 years have transitioned seamlessly into each other. However, I am quickly coming to terms with the fact that the effortless days are over. I now spend too much time pondering whether I'll buy or rent a home, where I'll move to in regard to the greater Phoenix area or which realm of journalism I will pursue. If anything, it seems as though I have too many options.
First world problems? I think so.
Bailey Helton is the editor-in-chief at The Lumberjack, Northern Arizona University's student newspaper. College Chronicles aims to connect Flag Live! readers to various aspects of campus life.
Be the first to know
Get local news delivered to your inbox!