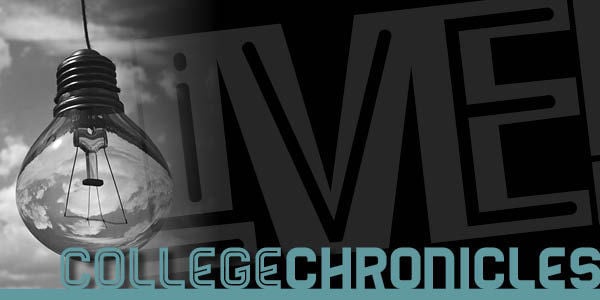 Holidays are weird. I feel like the older I get the less I understand how they work. As a child, I had all of my cousins and siblings to enjoy Thanksgiving and Christmas with. We would often play spotlight tag in the back yard or ride on bikes around the neighborhood. About seven years ago that all started to change.
Thanksgiving wasn't something everyone would come to. Each family started hosting their own at their houses. The celebrations got smaller and smaller. Extended families started creating new traditions with new friends while the rest of us were left wondering how we would celebrate. For me, my family has always been what's important. I have consistently looked forward and have always prioritized the visits I had with my cousins. It just always felt right.
This year I'm wondering if it's even worth the drive to Phoenix. I saw my mom and immediate family two weeks ago, and will see them again next week. For years I have thought the holidays were all about time with my family, and although family is important, it's not what it's about.
Take Thanksgiving for example, it's a day that celebrates a controversial history, but is it really about that moment in history? I don't think so. I believe that Thanksgiving is the time of year where we are able to reflect and give thanks. After living here for three years, almost four, I have so much to be thankful for.
Since my freshman year, I have always had one teacher at Northern Arizona University who made me feel like I have a family away from home. That teacher is Rory Faust. This man and his charming wife have always invited students over for Thanksgiving dinner just in case they couldn't travel or didn't have plans. This gesture has been one I hold so dear.
Flagstaff has given me relationships and friendships I never thought were attainable. This last weekend I was able to gather with all the editors for The Lumberjack and celebrate this time of year with them. We ate, cried and celebrated.
This year—my final year here —I am thankful for Flagstaff. I am thankful to have the opportunity to build new relationships, advance my passion for writing and experience the seasons. I am also thankful for my body. These past three years it has been pushed to lengths that shouldn't be possible. This body has endured minimal sleep, extreme working hours, poor nutrition and a 50-pound backpack.
Most importantly I am thankful for Flag Live!
If it weren't for this paper, I wouldn't have had the chance to reignite my love for writing. It is because of this paper that I am able to take some time each week to self-reflect and truly think about my life and what is worth sharing. It is because of this paper that I had the opportunity to rediscover my voice.
Thank you, Flagstaff. Thank you, body. Thank you, Flag Live!
Bailey Helton is the editor-in-chief at The Lumberjack, Northern Arizona University's student newspaper. College Chronicles aims to connect Flag Live! readers to various aspects of campus life.
Be the first to know
Get local news delivered to your inbox!