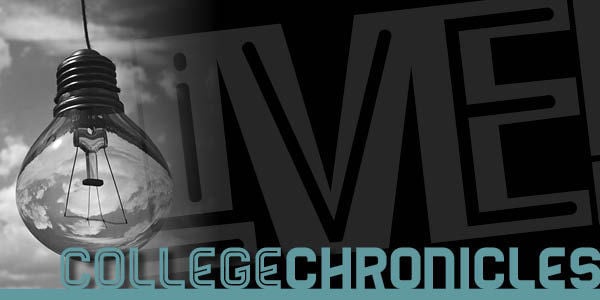 It's both a blessing and a curse when school is not in session. For busy students like myself, this time of year is enjoyable for about four days before the restlessness sets in.
I work roughly 50 hours a week between multiple jobs. On top of that, I'm spending more than 12 hours a week as a full-time student at Northern Arizona University. When winter break comes around, I struggle with not having something to attend—like school or work. The reality of having nothing to do but relax and recover from the past semester is enticing but there are still downsides. 
My entire life I have been someone with a go-go-go personality. High school was very similar to what my college experience has been thus far: My weeks then consisted of attending school, actively participating in student government, being an athletic intern and volunteering at my church. Downtime physically pains me. Restless leg syndrome hits my entire body. I know this sounds like an exaggeration, but I promise you it is not. Most nights during break I am sleeping, if I'm lucky, three hours a night. 
You have free articles remaining.
That's the curse of having a month off. The blessing is that I can operate on my own time and schedule. To be able to have days where absolutely nothing is on my schedule is a dream come true. As a planner, I love setting agendas and goals as well as creating to-do lists. When a day is completely free and I'm able to go off of my own list, I am like a kid in a candy shop.
Although winter break is supposed to be the time of year when students enjoy life without school, I feel like I, along with the other managers and editors for KJACK and The Lumberjack, spend most of my time preparing for the semester ahead. Department managers at KJACK are expected to have six different workshops planned out. At the very least, they should have tentative plans for material. The Lumberjack editors are expected to have content ready for the first publication, which hits the stands Jan. 16—as they won't have writers until the end of the first week back—and to have training material ready. 
As someone who oversees both these media outlets, I spend a large amount of my time preparing lectures for KJACK and communicating with editors. That's where having the time to communicate with everyone is bittersweet. I would love to be able to completely disconnect from my phone, but that's not my reality. With breaking news and the world happening on its own time all around us, there is no downtime among journalists and those of us chasing that career path.
I know I'm not the only workaholic out there. I also know that this is the season for celebration and being close to those we love most. I think it's time we put the phone down and allow work to fade into the background. Before we know it we will be planning for the next quarter of work and our time off will have expired.
Bailey Helton is the editor-in-chief at The Lumberjack, Northern Arizona University's student newspaper. College Chronicles aims to connect Flag Live! readers to various aspects of campus life.