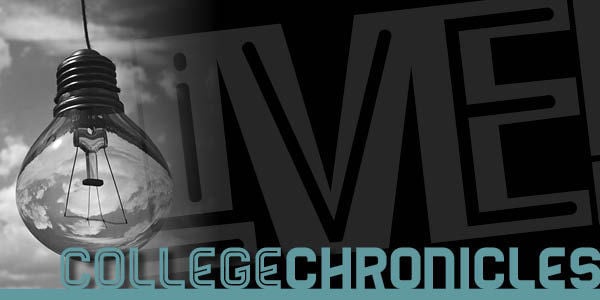 Worries about the virus causing college students to swap out their Corona and lime for an Emergen-C are at an all-time high with spring break around the corner. Often, students spend months in advance planning for the week-long spring vacation, but with more than 90,000 cases of coronavirus recorded globally, Northern Arizona University has ramped up its precautions.
On Jan. 27, the president's office sent out its first memo regarding the virus, telling students that Arizona residents are not at risk and the university is working closely with Coconino County health officials to monitor the virus. The email also encouraged students to get a seasonal flu shot, wash their hands frequently, avoid touching their face, cover their mouth with the upper sleeve or a tissue when coughing and stay home when sick. All I could think about after reading this was the poster I saw in the nurse's office back in elementary school—the one telling us how to prevent the common cold.
That was the only memo students received prior to Monday, March 2.
On Monday, President Rita Cheng sent out a much more detailed message to the university. She prefaced the message saying that now is not a time to panic but to prepare.
"NAU has an emergency preparedness function and an incident management team that is actively monitoring the outbreak and working to ensure we minimize operational disruption while ensuring the delivery of classes and the continuation of essential services to our students, faculty, and staff throughout the state," Cheng wrote.
She continued, stating that if necessary, classes would continue online.         
Monday morning, President Cheng met with the editorial board of The Lumberjack. We discussed Tuesday's forum, intended to keep campus staff, faculty and students informed on the virus, as well as topics like enrollment and tuition rates.
In the meeting Cheng said, "Given that the virus is in this country, our focus is now not just on students being in or traveling to countries being hotspots because … it's coming."
The administration is also reevaluating study abroad programs. Students that were abroad in China were pulled from their programs and told to return home. Other students in South Korea, Iran and Italy had the option to return home—if they chose to stay overseas they were required to sign a waiver.
Students and faculty have been advised to avoid unnecessary travel during this year's spring break.
The school has also created a website, www.nau.edu/coronavirus,for those seeking resources and more information on the virus.
Be the first to know
Get local news delivered to your inbox!