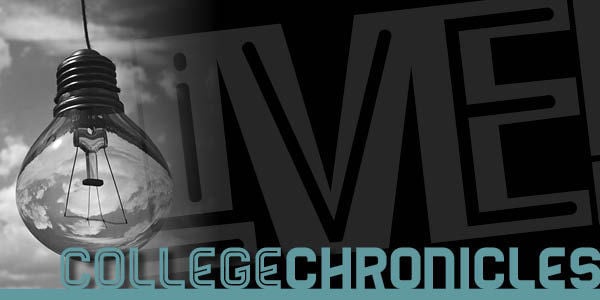 Social media will be the demise of young adults. Since its emergence in the early 2000s, it has captivated younger generations whether it be Snapchat, Twitter, Facebook, Instagram, Vine, Tik-Tok or any of the others. There is no denying that we have become obsessed with the accessibility to the world around us.
I think this obsession will kill us. Not literally, but metaphorically. There was once a time when people could spend more than two hours watching the evening news uninterrupted. Now, because of social media, the average viewer has the attention span of two and a half minutes. There was also a time when our biggest motivator for completing our homework was the reward of getting to go outside. Now people, including myself, have to compete with their phone for just five minutes of pure concentration. Another contributor to this metaphorical death of young adults is the lack of personal connections. Dating for the average 18- to 23-year-old often consists of swiping left or right on potential matches within a five-mile radius. Now, before you assume I am judging those who use dating apps like Tinder, know that I am simply making an observation.
These days, it's not unheard of to find your best friend on social media. People are able to make true, honest and deep connections with people who live across the world. It's amazing. The downside is sometimes we can be so used to having our written words do the talking that we forget how to use our voice.
You have free articles remaining.
For me, the battle with social media revolves around self-worth. As much as I try to convince myself that I don't compare myself to others, the reality is I do. It's hard to see my former classmates married with kids and not want that. Something else that is really difficult is seeing the confidence of all those I follow on my social media platforms. Sure, some of them may be similar to me in that they only appear to be confident but, it's easy to only present those aspects of life that make us proud. In reality, many who appear to have their lives together on social media are falling apart inside.
Social media has the potential to be incredibly toxic. For me, at this stage in my life, it is damaging to my mental health. For the past year or so, I have been using social media as a distraction instead of facing my low self-esteem head on. In January, after the first week of school, I deleted the Instagram app off my phone. This decision was easy and the separation from the scrolling and the feeling of needing to know what is going on in everyone's life has been effortless. What hasn't been easy is the reality of how deeply I've been struggling.
This past year was rough. I spent too much time filling the glasses of those around me and left myself withered.
Everyone has a version of social media in their life. We all have that great distraction. I recommend figuring out what the "social media" is in your life and see where your journey takes you once it's removed — even if only temporarily.
Be the first to know
Get local news delivered to your inbox!