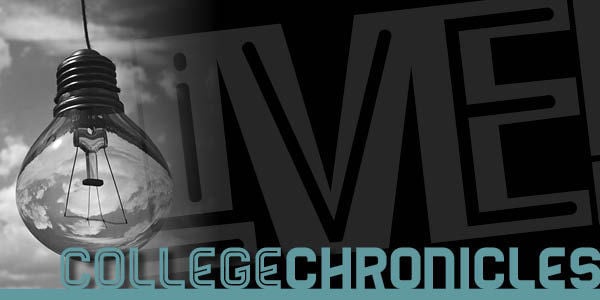 On Sunday, the world lost a legend. Kobe Bryant and his 13-year-old daughter Gianna were among eight other passengers killed in a devastating helicopter crash just outside Calabasas, California. My heart is heavy. As I write this, I am overwhelmed by the news of his passing. I am overwhelmed with the sadness that fills social media. I am at a loss for words.
Kobe had many accomplishments. He was one of the greatest—if not the greatest—players to hit the National Basketball Association. He showed the world that a torn Achilles tendon, rotator cuff or any other injury could not keep him from the game, and he was the reason so many Lakers fans stayed loyal. He seemed unstoppable.
As a child, I remember my older brother Gabe—he in high school and I in elementary school—remaining plastered to the screen during games. My most vivid memory was of him coming home, grabbing food from the fridge, passing out for a few hours and then waking up to watch Kobe. I spent years watching Gabe watch Kobe. Kobe was all that mattered, and Gabe didn't care if the Lakers sucked that night or not; all he wanted was to watch the Black Mamba.
Fast forward several years to when I started dating someone who was maybe even more of a Kobe fan than my brother. I am still dating that same person and let me tell you, he is heartbroken. My partner was a basketball player for many years. He saw Kobe play for the first time when he was 7 and immediately fell in love with the game. He wanted to be just like Kobe. Hell, all basketball players, myself included, wanted to be just like Kobe. We all ran around our classrooms yelling "Kobe!" as we flung wads of crumpled up paper into the trashcan.
That action can't be done anymore without feeling the heaviness of his absence. For an entire generation, multiple generations, the "Kobe!" shot won't be the same. The saddest part is that in another 10 years, kids won't even know what the "Kobe!" shot is.
The staff at The Lumberjack is full of die-hard Kobe fans. Some even said that the loss of this icon was similar to losing their favorite uncle. Our editors' meeting this week was heavy. We began with a moment of silence.
The game that Kobe played left an impact on us and on the sport itself, there's no doubt. However, what will live even longer is the so-called "Mamba Mentality," something Kobe channeled by working for something, no matter how long it took or what got in his way.
My heart aches for his eldest daughter and wife—who must mourn the loss while still raising three other daughters. The foreseeable future is going to be hard for her, but we know Kobe instilled that Mamba Mentality into his family too.
I hope and pray that we all take that mentality into our personal lives. I wish for us all to have the perseverance and drive to want the absolute best and settle for nothing less.
"I'm here. I'm not going anywhere. No matter what the injury—unless it's completely debilitating—I'm going to be the same player I've always been. I'll figure it out. I'll make some tweaks, some changes, but I'm still coming." – Kobe Bryant
Bailey Helton is the editor-in-chief at The Lumberjack, Northern Arizona University's student newspaper. College Chronicles aims to connect Flag Live! readers to various aspects of campus life.