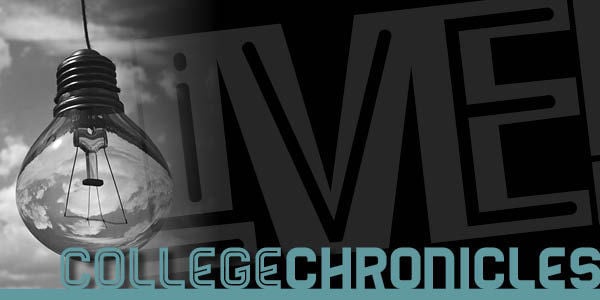 Putting myself first. It's something I've struggled with for many years. For so long, college students have been advised to spend these next four years focusing on themselves and their personal growth. Many people are under the impression that if you have a partner you have no time or commitment to yourself. That may be the case for some, but not for me.
I've been in a relationship since my junior year of high school. Roughly five years of my life have been spent with another person. Not just sharing the same space, but truly experiencing life together. We have had to budget, compromise and work through the traumas of childhood while also growing as individuals.
Sounds like an oxymoron, doesn't it? How can someone be growing with another person but also as an individual? It's easy to look at a relationship and think that both people are more focused on each other than on themselves. Something I have learned these past five years is that you can't have a healthy relationship—romantic or not—without working on yourself first. It's so easy to get caught in the "I must save this person" mentality. It's easy to want to be the hero in the relationship, to be the person who has all the solutions. Being that person means you are sacrificing you.
You have free articles remaining.
We only get one life—cliché, but true. We get one opportunity to figure out what makes us tick, what truly fills our cup. I feel most fulfilled when receiving feedback from my photography clients or hearing about the impact my writing has made. Photography and writing are two things I pour my heart and soul into. Hearing someone speak about how my photography helped them see how beautiful they are or how my writing was exactly what they needed is what I live for. There is something about sharing my heart with others, whether it's by the shutter or the ink, that keeps my cup full.
I wouldn't have figured this out if I didn't take time to do something for me. I chose to attend Northern Arizona University despite my partner. I had no idea where he was planning to attend college when we were 17 years old, and I didn't care. I was determined to make my college experience my experience. I chose to major in journalism and minor in photography knowing it wasn't going to result in the big dollars but instead lead to a life rich with passion.
I have taken time for me to learn and harvest new skills on my own. I have grown as a communicator, a compromiser, a problem-solver and as a partner in my relationship. Sure, I could've done all of that myself by simply going through life, but because I have this partnership, I am constantly having to think about how my actions will impact us.
Not all college relationships are all-consuming. Not all of us are bound to another person 24/7. I get easily 15 hours a week to myself—complete solitude. My partner gets around 20 to 30 hours of alone time a week. Each week I take time to fill my own cup. It's an important part of any kind of relationship. 
This week find some time to do something for yourself. If you don't know what to do, spend some time discovering what makes you tick.
Bailey Helton is the editor-in-chief at The Lumberjack, Northern Arizona University's student newspaper. College Chronicles aims to connect Flag Live! readers to various aspects of campus life.