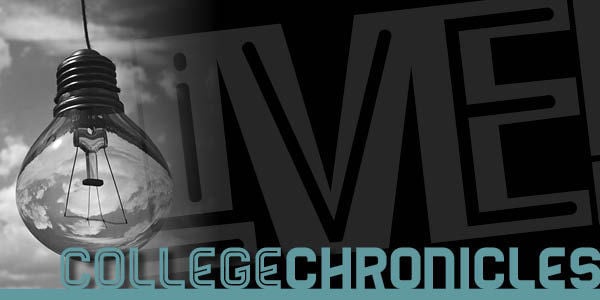 I have been social distancing for a month now. The only time I leave the apartment is to get groceries or go to work. I must admit, I'm also one of those people walking around outdoors with the dog all the time. I can't help it; my puppy is a ball of wild. I have no yard and this dog needs to get energy out before we kill each other.
At first, I was not a fan of this experience. I am, to the core, a busy body. I have always needed my hands to be doing something. Whether it was working at KJACK, editing for The Lumberjack or slinging coffee, I have always been busy. I can't recall a time in my life when I had so much free time, and I don't like it. Nonetheless, here we are. I can only focus on my homework for so long until I'm cross-eyed or brain dead. I have spent the last few weeks dreading sitting at my computer for hours on end as I try to stay busy. That song from The Little Mermaid has never been truer for me: "I want to be where the people are."
As someone who thrives on human communication, I haven't felt much like myself. I have felt lonely, isolated and without value. I'm sure many of you can relate to this.
I'm here to tell you I have found some peace within this experience. I have had to face myself head on—no more distractions. I have seen parts of myself I don't like, and I have seen my weaknesses. They were screaming at me loud and clear these past few weeks. However, with the struggle of facing myself, I have also gained a new word.
I try to choose a word to live by during each season of my life. In the past I chose "persistence" and "intention." Now, it's "perspective." Oh my, perspective I have gained.
When will I ever be able to experience something like this again? Right now, I have unlimited time to work on myself and my controllable surroundings. I can create a new routine, challenge myself, practice yoga regularly (which has been a goal of mine for years), polish my resume and portfolio. I have time to research the home-buying process without the anxiety of a week between graduation and my move-out date. I also have the luxury of preparing for interviews. Interviewing for jobs during the school year is hard—you have to prioritize your homework, class schedule, work and other extracurricular activites over your job research.
I now have the freedom to prepare. I can peacefully investigate what life will be like once restrictions are lifted. I can plan and take my time. I can breathe.
When was the last time that was an option?
I know it's easy to focus on the unknowns. I know it's hard to not watch or track the news at every waking moment. I also know that if you are spending this time stressing and panicking, you are doing yourself a disservice. Take some time this week and try to gain some perspective. How can you come out of this experience better? How can you grow? How can you use these unconventional times to your advantage? You've got the time. Use it.
Be the first to know
Get local news delivered to your inbox!