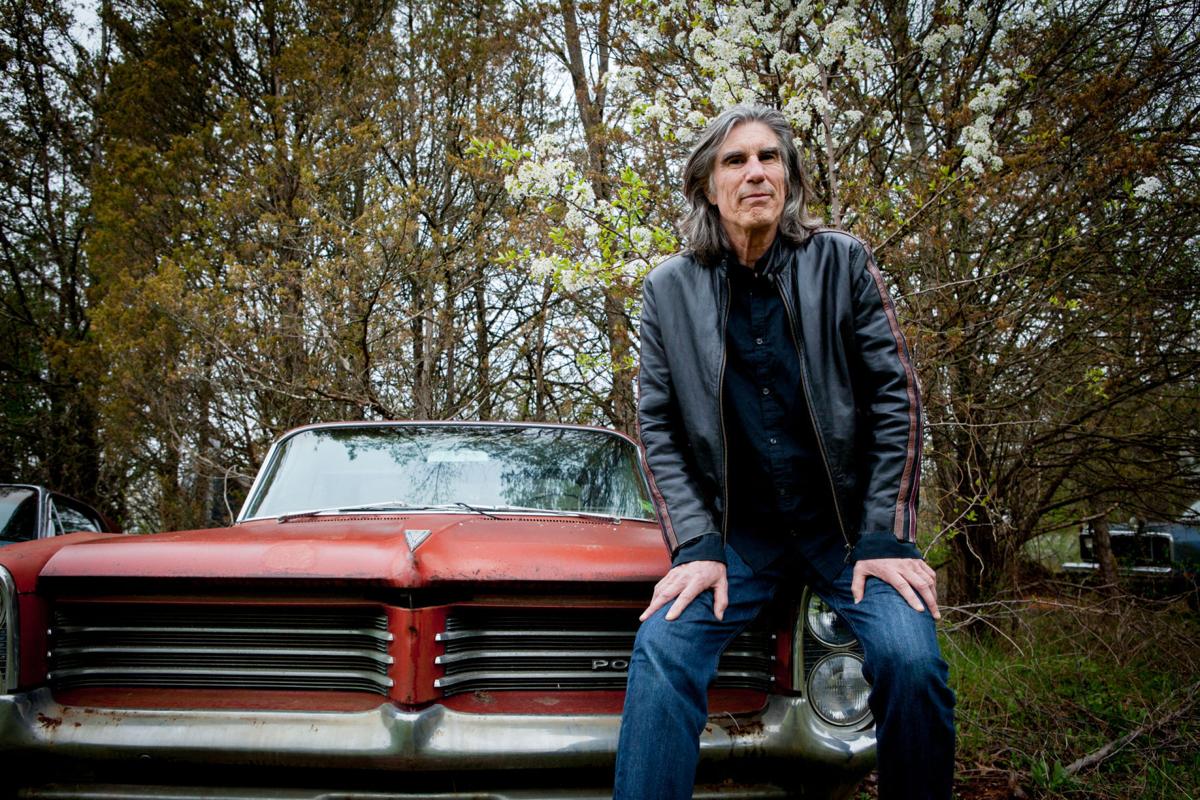 SATURDAY | 7.25
Flag Live! hasn't chatted with Walter Salas-Humara since 2018, when he told us the following, a poignant quote from a different world: "When I first started making records, I didn't really understand or comprehend what being a quote unquote musician really meant and I thought I would just be able to be an artist, in the ideal sense where I could spend a lot of time creating and recording…Being a musician is really more about live performance and in order to do that you have to travel. The audience is global." For Salas-Humara, the globality of music, its community, has long been front and center. But in a reality where travel poses exponentially higher risks than it did two years ago when Salas-Humara released his album Walterio, the veteran musician finds himself in Flagstaff, where he will play as part of the next installment of At Home with the Orpheum Theater, the historic downtown venue's virtual concert series. Before you tune in, however, stay with us on this journey, keep reading, learn more about Salas-Humara before you see him perform. Firstly, not to forget is the fact that Salas-Humara formed The Silos in 1985 with guitarist Bob Rupe and violinist Mary Rowell. The band was voted Best New American Band in Rolling Stone Magazine's Critics' Poll of 1987 and appeared on Late Night with David Letterman in 1990. Salas-Humara moved on once that lineup had run its course, continuing to play music and make connections around the world as well as release some Silos records in between. He has shared the stage with Wilco, Lucinda Williams, Hootie and The Blowfish, Violent Femmes, The Jayhawks, Yo La Tengo, Ryan Adams and Lynyrd Skynyrd, to name a few. Salas-Humara is also a visual artist with his paintings playing an important role in his creative work overall. Oh, and did we mention he will be performing with El Kamino? This is a concert you won't want to miss. Catch the show at 7 p.m. at the Orpheum Flagstaff Facebook page.
THURSDAY | 7.23
Lowell Observatory is bringing a very special viewing of the NEOWISE comet to Flagstaff with a live-stream broadcast of the comet's closest approach to Earth (approximately 64 million miles away). The live stream will feature discussions from Lowell Observatory director Jeff Hall and senior astronomer and longtime comet researcher Dave Schleicher. Weather permitting, viewers will be treated to live views of the comet via the Giovale Open Deck Observatory. Brighter than the 1997 Hale-Bopp comet, C/2020 F3 aka NEOWISE can be observed in the northern skies just after dusk and before dawn, for the remainder of July and early August. The next time NEOWISE will pass by our planet? Not for another 6,800 years or so, so don't miss this once in a lifetime astronomical event. Thursday's comet viewing will be live at the observatory's YouTube page, www.youtube.com/lowellobservatory1894, from 8:30 p.m. until 10 p.m. For more information, visit lowell.edu
FRIDAY | 7.24
As the monsoons drench the mountains, forests and plains of the Colorado Plateau, we are offered a visceral reminder of the life-giving power of water. In appreciation of water and all its associated life forms, the Museum of Northern Arizona is presenting its Family Friday live stream event, Aquatic Animals. From the trout-filled canyon streams to Permian era amphibians visible as fossils in the limestone, Mari Soliday will lead an interactive discussion on various aquatic life forms and species, both past and present. The brief and informative lecture is free and appropriate for all ages and will also include at-home activities for kids and parents alike, with a Q&A section available in the comment section. This program will be available as a live stream via the MNA Facebook page, facebook.com/musnaz. Swim on over, you're guaranteed to learn a lot.
Be the first to know
Get local news delivered to your inbox!