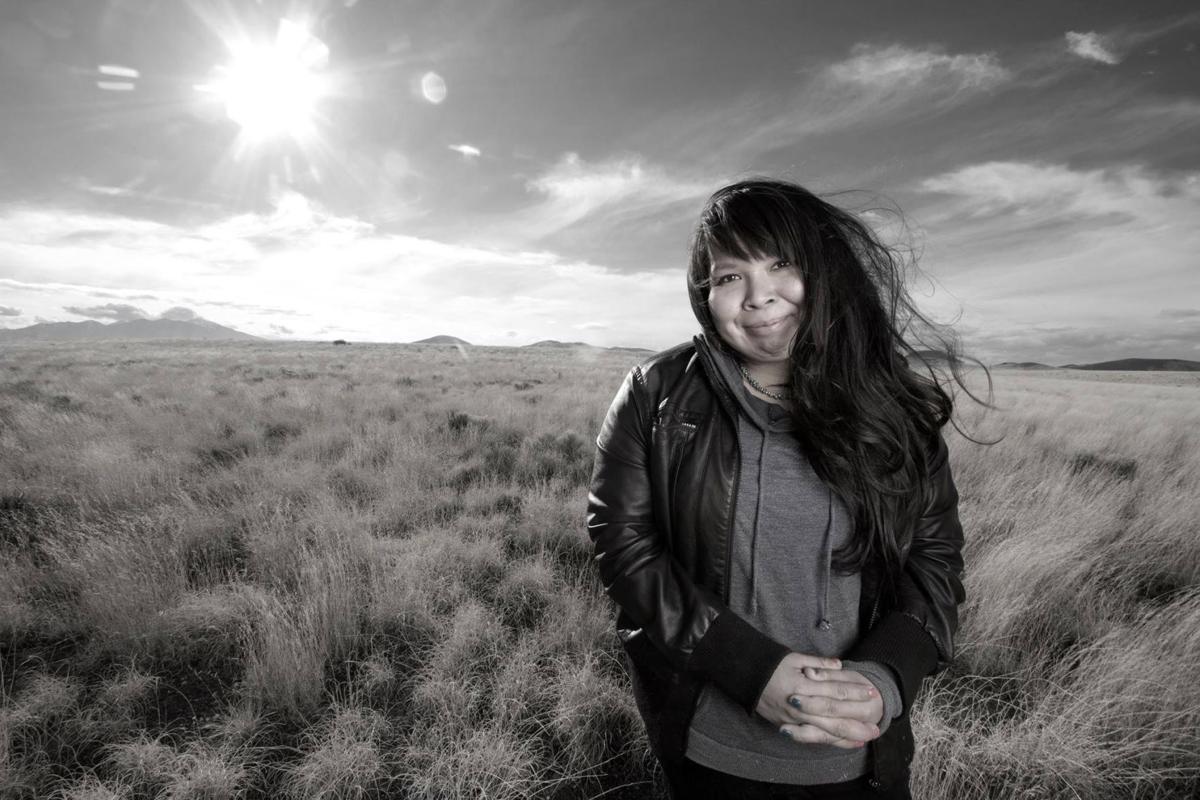 THURS-SUN | 10.22-25
ARIZONA WOMEN'S FILM FESTIVAL
We all know and love the Flagstaff Mountain Film Festival, which hosts its annual festival each spring. Now, log on to see the organization's event in partnership with the Arizona Women's Film Festival. Other than presenting a great opportunity to see award-winning films from new directors, this weekend's film festival is also a benefit for Victim Witness Services of Coconino County. For just $15 (or $20 with a $5 donation to Victim Witness or $25 with a $10 donation), viewers will have access to more than 10 inclusive films that focus on the femxle experience from all angles for 72 hours. Visit the festival's streaming platform to sign up for an account, register for the event and purchase tickets. Northern Arizona is represented through local filmmaker Diedra Peaches' submission, "Yéego Diné Asdzáá Climb Training," in which Peaches captures the journey of female Dine and POC as they acquaint themselves with the history of various landscapes. More information and descriptions of all the featured films on the Facebook event page. 
HOME | DRIVE-UP POP-UP MULTIMEDIA ARTS PERFORMANCE
"Home. It's where we rest. Where we dream. Where art is created." So sets the scene for the Interference Series' newest endeavor "Home," a pop-up multimedia arts drive-by performance featuring eight artists sharing their music, dance and film from their yards, driveways and parking lots. While typical in-person entertainment came to an abrupt halt with the arrival of the COVID-19 pandemic, organizations have been getting creative with the avenues through which they convey their creativity. The event, held Friday and Saturday at 7 and 8:30 p.m. respectively, will include performances by Interference Series co-curators and musicians Owen Davis and Rob Wallace, musician and performance artist Betsy Hamill, filmmaker extraordinaire Ember Crowley, Drag Queen-at-Large Revelucien, jazz and avant-garde pianist Carson Woodruff, aerial artists Katie and Andy Giovale, and the multitalented filmmaker Gabby Neilson. Visit the Interference Series website to purchase tickets, $20 per vehicle. Participants will receive a map the morning of the performance to help guide them on their journey.
FRIDAY | 10.23
UNDER THE STARS AT THE ORPHEUM THEATER FEATURING DUB & DOWN WITH THE BLUES
Continuing its well-received return to live performances, the Orpheum Theater will be hosting DuB & Down with the Blues to kick the weekend off right. The local group draws inspiration from jazz, funk, blues, hip-hop and rock, making their shows a unique experience not to be missed. COVID-safe protocols designate personal pods to attendees that allow for social distancing while still providing the in-person experience we've all been missing throughout the pandemic. Bring the good vibes and wear a mask. Tickets are very limited; purchase will reserve your seats although pod placement is on a first-come first-serve basis. Attendees will receive a follow-up email upon purchase that will breakdown the timeline for the night. Doors at 7 p.m., show at 7:30 p.m. Tickets and more information here.
Be the first to know
Get local news delivered to your inbox!