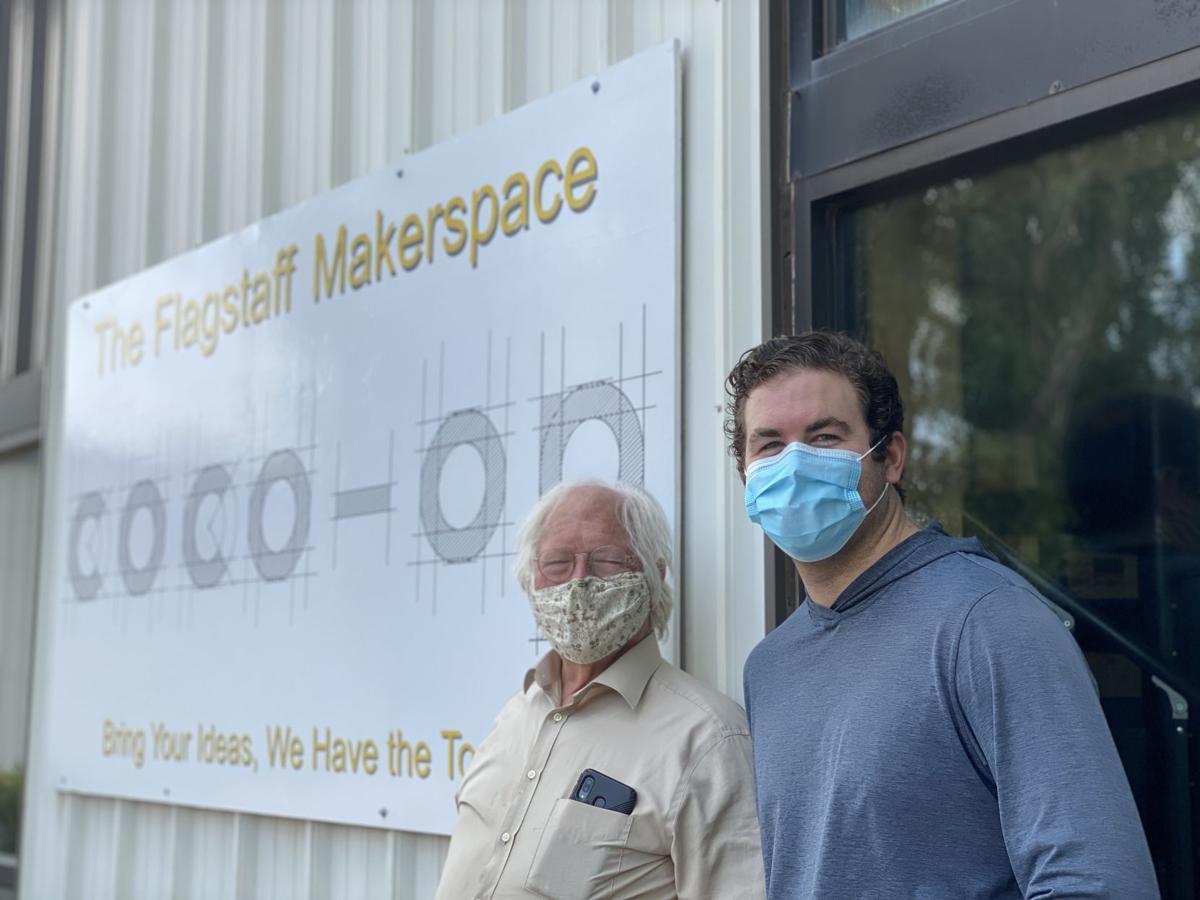 FRI-SAT | 1.8-9
Find the newest furry member of your family this weekend with two adoption events hosted by High Country Humane. Tomorrow, visit Bookmans, 1520 S. Riordan Ranch St., from 1-3 p.m. to meet some of the friendly dogs currently available for adoption. Then on Saturday, stop by the Flagstaff Mall, 4650 US-89, from 1-4 p.m. With puppies, adults and seniors all looking for their forever home, you're sure to find the perfect fit for your lifestyle. Browse the animals up for adoption along with individual prices here.
SUNDAY | 1.10
They say variety is the spice of life. Who is they? We all are they. And we here in Flagstaff are made up of artists, scientist, technologists, students, entrepreneurs. Everyone has unique interests they can teach and learn in order to keep life interesting. Need a place to share tools, knowledge and community? That's where Coco-op comes in. As Flagstaff's makerspace for adults of all ages, the innovation and education center is where technology, art and expertise meld together. In short, it's where things happen, and this weekend the nonprofit is opening its doors to the public to encourage members to sign up. Stop by 1155 W. Kaibab Lane Sunday from 2-4 p.m. to get involved or learn more here. Masks are required.
ONGOING
Even in the midst of all the anxiety and uncertainty presented by the COVID-19 pandemic, artists continued to create. For those who use art as a coping mechanism, there was never really any choice in the matter. Still, there's been a loss of that familiar togetherness the creative community enjoys here in Flagstaff. A creative video project in collaboration with Flagstaff Shakespeare Festival, MOCAF and Firewatch Media is looking for 10 artists and institutions to be featured in five videos to showcase their art—whether that be for actors, musicians, dancers, painters, photographers—and that sense of community. Applications can be picked up in person at The HeArt Box, 17 N. San Francisco St., or online at the link here. The deadline has been pushed back; all Coconino County residents are eligible to apply through Friday, Jan. 15, 2021. Compensation will be provided.