SATURDAY | 5.25
Progression is a natural part of being human. For Alexandra Melina, a 27-year-old visual artist, it's part of developing her skills. Her latest exhibit, Progression, proves as much. The exhibit acts almost like a retrospective, looking back at some of Melina's earliest works and some that were created hours before the opening reception earlier this month. Part of the progression theme was to see the ways in which she'd changed as an artist, how her emotions shaped the ways she expressed herself. Another part was to go against the grain, against the rules of consistency and expectations. "I think part of it was nowadays, it seems like there's a lot of pressure on artists to have a style or have a theme, a consistency throughout their work, like a signature almost," Melina says. "The show for me is being able to look at that and [say], 'Fuck consistency,' you know. You can do whatever you're feeling in that moment, and to be able to look at [my work] all laid out will be special." Melina began painting three years ago, starting with abstract expressionism and playing around with shapes, colors and feelings. As she shapes scenes reminiscent of cityscapes and skylines or plains and oceans, she layers colors and mixes textures in a wild fury of emotional release. But it's more than that, something internal and transformative. "It is therapeutic. I think it requires a lot of time and focus and energy, so if you're putting that into art and putting that into something creative rather than destructive, it's a beautiful thing." Join others Saturday night at The HeArt Box, 17 N. San Francisco St., for the closing reception of Progression where Melina will host an artist talk. Event begins at 6 p.m. Find more of Alexandra Melina's work on Instagram @amt_artworks
THURSDAY | 5.23
FOR THE COMMUNITY, BY THE COMMUNITY
Gone are the days when small businesses have to scramble to find suitable meeting spaces. Tomorrow marks the grand opening and unveiling of Flagstaff Leadership Program's Class of 2018-2019 (Taking it to the Next Level) class project, The Red Door. The project involved transforming a warehouse space being used for storage into a welcoming environment that can be used for meetings and events. Enjoy hors d'oeuvres, refreshments and live music while exploring the possibilities The Red Door offers to the community. Nonprofit representatives can view the space and request their first meeting time slot. Event begins at 4:30 p.m. at The Garden Thrift, 2 S. Beaver St.
FRIDAY | 5.24
More than a century after his death, John Wesley Powell's presence still lingers in Arizona and the greater Southwest. The famed explorer's 1869 expedition of the Green and Colorado rivers, perhaps his most famous excursion, remains one of the most daring and exciting adventures in America's history. Relive the journey this Friday at Mega Night at the Museum: John Wesley Powell 150th, at the Pioneer Museum, 2340 N. Fort Valley Rd. Richard Quartaroli will discuss the history of the epic journey while Christa Sadler will present a modern view, "Seeing Things Whole: Powell and an Understanding of the American West."  Test your knowledge with Colorado River trivia throughout the evening and indulge in a limited edition Historic Brewing Company Powell commemorative brew. The event is free and begins at 6 p.m. Call 774-6272 for more information.
FRIDAY | 5.24
THE PAST MEETS THE PRESENT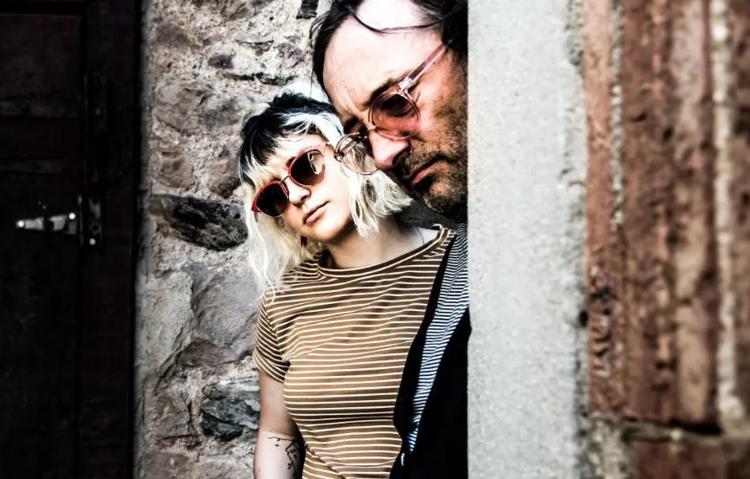 From Flagstaff's past comes The Exbats. A father-daughter project consisting of Ken and Inez McClain, this Tucson-based group is pure high-energy post-punk. Ken got his musical start while living in Flagstaff in the '90s. "Flagstaff in the old days was kind of a romantic thing. It was a place where you could learn to be yourself. Kind of the end of the road—off the beaten path," he said in an interview ahead of a reunion show at Firecreek last year. "It's amazing to be here all these years later playing a show with my daughter who's just a few years younger than I was then. I'm not really one for nostalgia, but I don't think of it as a reflection of the past so much as a transmission for the future—of what could be again." The Exbats released I Got the Hots for Charlie Watts, a colorful tongue-in-cheek teenage joyride, on Burger Records last January. The name of the album is apt as it sounds, among other things, something like Charlie Watts and Keith Richards after a transfusion at the fountain of youth. But with a self-aware emphasis on the feminine (teenaged) psyche. The group followed this release up with their first vinyl pressing earlier this year. E is 4 Exbats features reissues of favorite songs from their first two releases. Each track was remastered, but don't let that polish fool you. The live Exbats experience is for those who are a little rough around the edges from time to time. See them when they roll through town this weekend to play Flag Brew, 16 E. Rte. 66, with Freezing Hands. The free show starts at 10 p.m. www.theexbats.bandcamp.com
FRIDAY | 5.24
Wherever we live, whatever our beliefs, we all look up at the same moon. And for the rare few humans who have gone further and actually set foot on this celestial body, they all trained on the same grounds. In this first instance, as Apollo 11 landed on the moon and Neil Armstrong took his giant leap for mankind, 600 million people across the planet stopped to watch this moment unfold. To celebrate the 50th anniversary of the landing, Listen Local Huntsville presents the Music From the Moon songwriting contest. Open to musicians worldwide, the competition offers $10,000 cash, a recording session at FAME Studios, a ToneWoodAmp and more for winners. For local musician Sean Golightly, he decided to focus on Flag's role with his entry, "Where We Stood." With help from singer/violinist Hannah Prizznick and filmmaker Rene Rivas, the final recording and music video is audibly and visually stunning. The video was shot on location at Cinder Lake where NASA tested the moon rovers. Golightly describes the song as "an ode to the human accomplishment of space travel, the optimism that such feat warrants and the truth that our greatest successes are always achieved together." A music video release party will be held Friday at Brightside Book Shop, 18 N. San Francisco St. Starting at 6 p.m., there will be beer and wine followed by a brief presentation by the artists and filmmakers, wrapping up with a screening of "Where We Stood" and Q&A session.