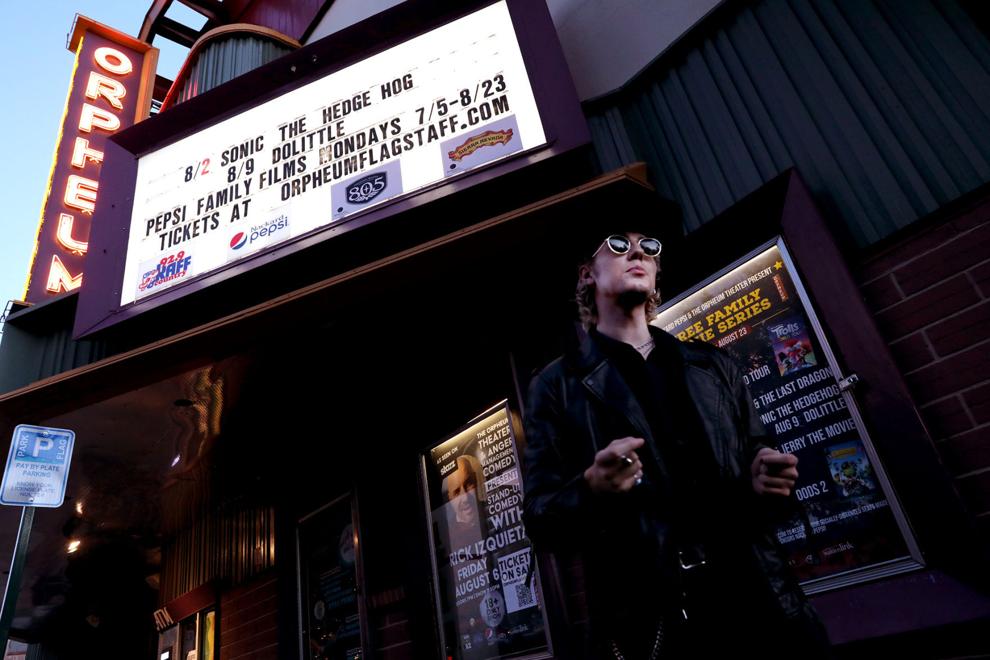 ONGOING
An old town doesn't forget. Flagstaff's downtown holds decades of tormented spirits that lurk… well, pretty much everywhere. In fact, thanks to Freaky Foot Tours, we now are way too aware that downtown Flagstaff is basically crawling (Floating? Swarming? Plagued? Who knows!) with otherwordly entities. Nearly every night, Freaky Foot Tours guides the unsuspecting through each of Flagstaff's most famous haunts, from The Orpheum to the Hotel Monte Vista, the Weatherford Hotel and so much more. A dark guide will reel you in with stories of Flagstaff's gruesome, macabre and dark past — both the unsubstantiated and some so real it hurts. The tour offers something different than just the standard spooky fare, weaving in the town's history and some of its most grisly true crime tales. Plus, isn't it basically your responsibility to know what spooks might be playing tricks on you in the men's bathroom at The Orpheum? Freaky Foot Tours - Flagstaff runs at 7:30 p.m. nightly except for Monday. Tickets are $20 for adults and $18 for children, students and essential workers. Learn more at freakyfoottours.com.
SATURDAY | 10.9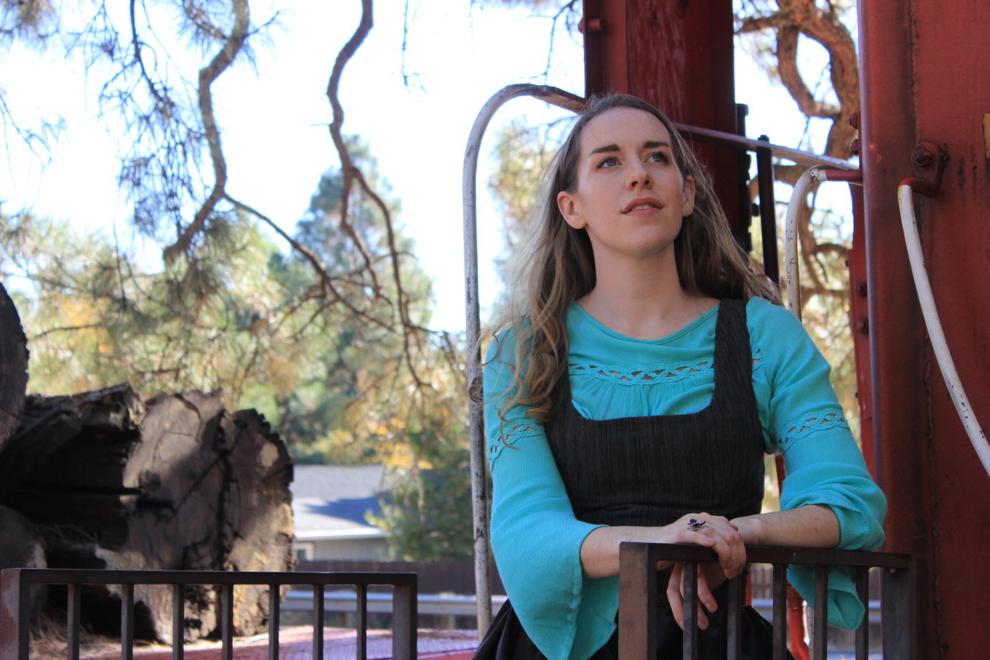 NO ACTUAL WINDOWS INVOLVED
We love fall and being outside, so why not throw some Shakespeare in the mix? It's pretty much felt like we already live in England lately given the cooler temperatures and overcast skies. Let's take it one step further and bring the old Bard outside. The Flagstaff Shakespeare Festival will present Window Shakespeare for one day only on Oct. 9. Patrons will take an autumn walking tour through the grounds of the historic (and very autumnal) Pioneer Museum to view curated Shakespeare vignettes featuring local professional Arizona actors alongside music by a Shakespearean minstrel. The vignettes highlight some of the most famous scenes from our buddy Bill's work, including Much Ado About Nothing, Julius Cesar, The Comedy of Errors and more. The event starts at 2 p.m. at the Pioneer Museum, 2340 N Fort Valley Rd. Tickets range from $10-$25. For more information and to get tickets, visit flagshakes.org/.
FRIDAY | 10.22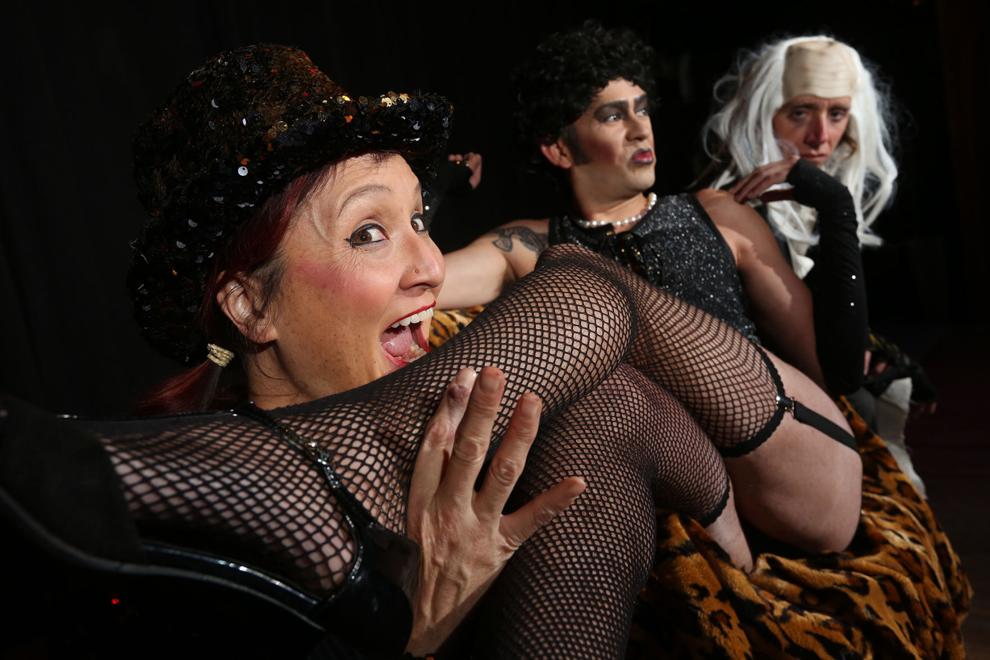 WE'RE SO READY TO DO THE TIME WARP AGAIN
You already know how it goes. It's just a jump to the left. Then you take a flashy ol' step to the right. Don't forget to put those hands on your hips as you bend your knees in tight. Then go insane with an energetic pelvic thrust or two. Or three. Now, that wasn't so bad, was it? When The Rocky Horror Picture Show was released in 1975, it was seen as a flop and was "ignored by everyone" according to critic Roger Ebert. It just needed the right environment though. The film gained a cult following when people began shouting the lines back at the characters during screenings at the Waverly Theatre in New York in 1976. Counterpoint dialogue caught on with audiences and performance groups started to act out the movie during midnight showings. Thus, the tradition was born. First timer? Be prepared for an experience you'll never forget. Give yourself over to absolute pleasure as the annual performance of Rocky Horror Picture Show returns to the Orpheum Theater, 15 W. Aspen Ave., on Oct. 22 with an early show at 7:30 p.m. and a late one at 10:30 p.m. Tickets are $10 and the event is 18+. Costumes are highly encouraged.
SAT-SUN | 10.23-24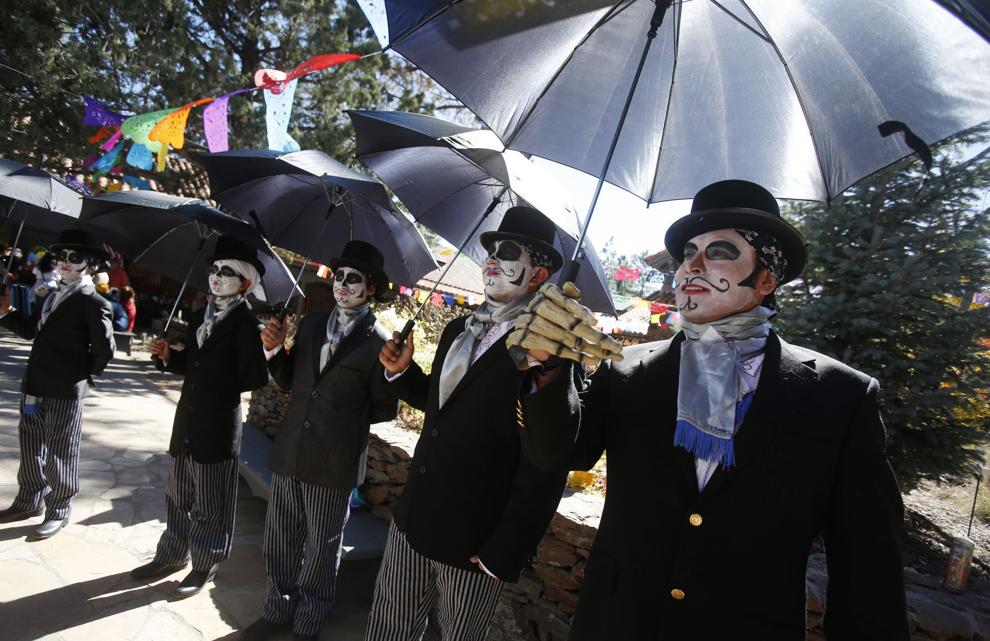 This annual Day of the Dead festival is a staple of fall in Flagstaff. It gives a space for a celebration of the holiday and is really a celebration of life, full of color, music, dance, food and remembrance. Children can decorate sugar skulls in the morning as well as create paper flowers and masks throughout the day. Celebrando Sus Vidas, Mariachi Tradición de México and Ballet Folklorico will perform, each at different points over the course of the weekend. There will also be crafts and artists' creations available for purchase as well as opportunities to learn about the long and deep history of the festivities. And there's plenty of time to attend as the event goes all weekend. Plus, on Saturday the courtyard at the Museum of Northern Arizona will stay open into the night for people to take in the beauty of the ofrendas (altars) to late loved ones. Hot chocolate and wandering mariachi will also be part of the evening. Rooted in community, this event is presented in partnership with Flagstaff's Nuestras Raíces. Nuestra Raíces decorates the museum courtyard with intricately cut papel picado (pierced paper) and lovely arrangements of ofrendas to welcome their ancestors to the party. The event takes place at the Museum of Northern Arizona, 3101 N. Fort Valley Rd. Celebraciones de la Gente is open Saturday from 10 a.m. until 8 p.m. and Sunday 10 a.m.-5 p.m. Daily admission is $15 adult; $10 youth (11-17), student & Native Americans (with ID); children 10 and under are free.