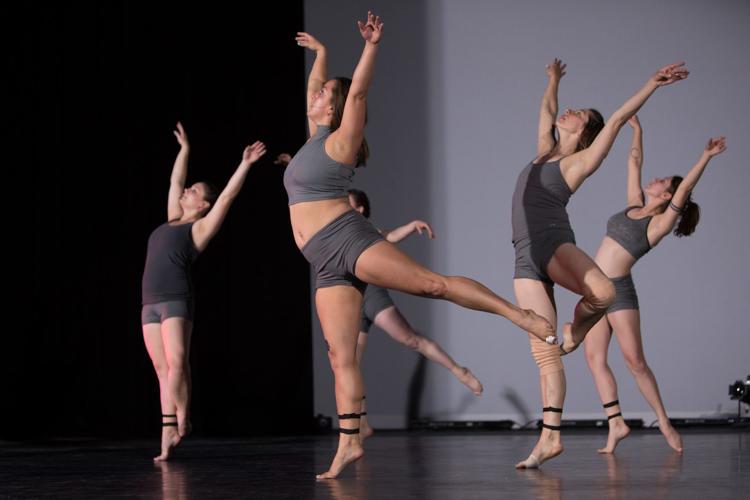 FRI-SAT | 5.17-18
Since last year, Flagstaff has been celebrating the Lunar Legacy with events marking its role in the Apollo 11 mission. With handfuls of lectures, special exhibits and galleries, musical performances, films and more, if you didn't know before that every astronaut who stepped foot on the moon that mission was trained here, well, now you know. An estimated 600 million people were watching the Apollo 11 mission live on television in 1969. Shocked, bewildered and amazed, they gaped at the 363-foot tall Saturn V rocket that launched Neil A. Armstrong, Michael Collins and Edwin E. "Buzz" Aldrin Jr. into space for humankind's first steps on another planetary body. Armstrong's fateful words as he walked on the moon came to define the space race and inspire a generation. Canyon Movement Company executive director Gina Darlington was 5 years old when the Apollo 11 mission enthralled the world. She, too, was moved by the sheer weight of the event. Now, 50 years later, Canyon Movement Company is using its ninth annual Spring Dance Festival to showcase Launch. Along with Velocity Dance Company, CaZo Dance Company, Abby Collier (FALA) and Human Nature Dance Theatre, Canyon Movement Company has put together a show that takes us on a journey through the emotion of the moon landing. Darlington said the annual dance festival has changed a lot since its inception nine years ago. This year, it will feature Lowell Observatory historian and author Kevin Schindler as a guest speaker. Performances of Launch will be held Friday and Saturday at the Clifford E. White Theater on the NAU campus. Tickets for the event are $15 for general public, $10 for students. Call 774-3937 or visit www.canyonmovementcompany.org for more information. Visit www.flagstaffarizona.org/go/lunarlegacy for more Lunar Legacy events.
THUR-SUN | 5.16-19
The Sunnyside Neighborhood Association's annual Fiesta de Mayo is more than just a celebration. Now in its 24th year, the Fiesta de Mayo serves as a fundraising event for the Sunnyside Neighborhood Association (with 100 percent of the proceeds going toward the organization) while also honoring and promoting the importance of history, diversity and cultural harmony. This year features a weekend-long carnival, live music and entertainment, craft artisans and local food vendors, with an official after party at the old Arizona Roadhouse, 2136 N. Fourth St., Saturday night. The year's event will be held at the Coconino Community College Fourth Street Campus, 3000 N. Fourth St., Thursday through Sunday. Find the Sunnyside Neighborhood Association on Facebook for more information
SATURDAY | 5.18
TOGETHERNESS IN CREATIVITY
Take some time this weekend to appreciate the small things, the stories being woven from each individual moment, the music created by the winds. Join others for a night of appreciation when emerging and established musicians and writers come together for A Night of Music and Story. In this intimate experience, the audience will be immersed in sound and voice as live music is provided by Tony Norris, Bill Burke, Elana Gonzalez and Jill Sans, and Malory Donahue reads from her story The Mountain. The event begins at 7:15 p.m. at The HeArt Box, 17 N. San Francisco St., Suite #1B. Admission is limited to 20 people and includes chair and floor seating. Specify in reservation if a chair is required. Tickets are $15 and can be purchased at www.theheartbox.space/shop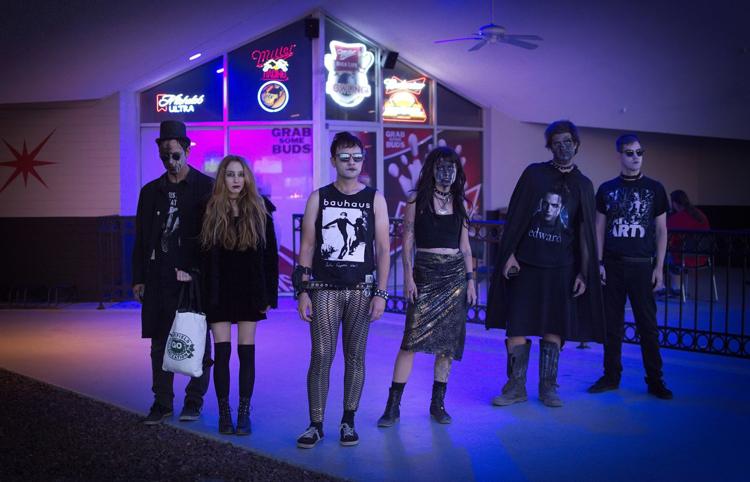 SATURDAY | 5.18
With spandex bodysuits and vibrant visuals, Phoenix's Treasure Mammal delivers infectious movements and inescapable earworms at each and every performance. The electronic group isn't afraid to get weird—in fact, it's probably safe to say they've built their brand on it. For example, take an article by the Phoenix New Times in which they call Treasure Mammal "an ironic GIF come to life" with music "like some brilliant fusion of '90s pop and old-school video game music." It's pretty accurate, but the band's interests go beyond their unique music. On the group's Facebook, their listed interests include shake weights, Pangea, cassettes, 311 and Juggalo culture. (Can we get a whoop whoop?) An icy glass of Treasure Mammal pairs well with opener Ziemba. The moniker of former Flag musician René Kladzyk, Ziemba is an NYC-based artist whose creativity isn't limited to the sonic realm. The first Ziemba album, Hope is Never, was released alongside homemade incense meant to hearken back to Kladzyk's upbringing and the flowers in the yard of her childhood home. She continues that theme with her upcoming album Ardis, the final part of which will be released early next month. "Song is bound in time… Song lasts for however many minutes, then it's over," she says. "Fragrance is a lot like that. Its ephemeral, but while it's happening, you have to be in that moment." The two artists will perform this weekend along with Glob—an experimental electronic audio/visual band that performed at last year's FORM Arcosanti—at Firecreek Coffee Co., 22 E. Rte. 66. Tickets are $6 and doors open at 7:30 p.m.
SATURDAY | 5.18
You may think the fandom surrounding The Big Lebowski is overrated, but, well, you know, that's just, like, your opinion, man. With nihilists, a carpet that really tied the room together and a case of mistaken identity, what's not to love of Joel and Ethan Coen's 1998 classic crime comedy film? When Jeff "The Dude" Lebowski (Jeff Bridges) is mistaken for Jeffrey Lebowski (David Huddleston), a millionaire philanthropist, and his rug is subsequently peed on, The Dude seeks recompense. He finds Lebowski, who in turn offers him a job: deliver the ransom to secure Lebowski's wife who has been kidnapped. Despite starring names like John Goodman, Julianne Moore, Steve Buscemi, John Turturro and more, The Big Lebowski suffered at the box office, but over the years it's become a cult stoner classic, selected by the Library of Congress to be preserved in the National Film Registry. The film has even spawned a religion called Dudeism, the members of which are devoted to spreading the philosophy and lifestyle of The Dude, who some say exhibits Buddhist-like attitudes toward life. Bless up and dress down for the annual Big Lebowski Night at the Orpheum Theater, 15 W. Aspen Ave, featuring a costume and trivia contest. Doors open at 7 p.m., film at 8 p.m. This event is ages 18 and up. Tickets are $8.50, plus fees. www.orpheumflagstaff.com