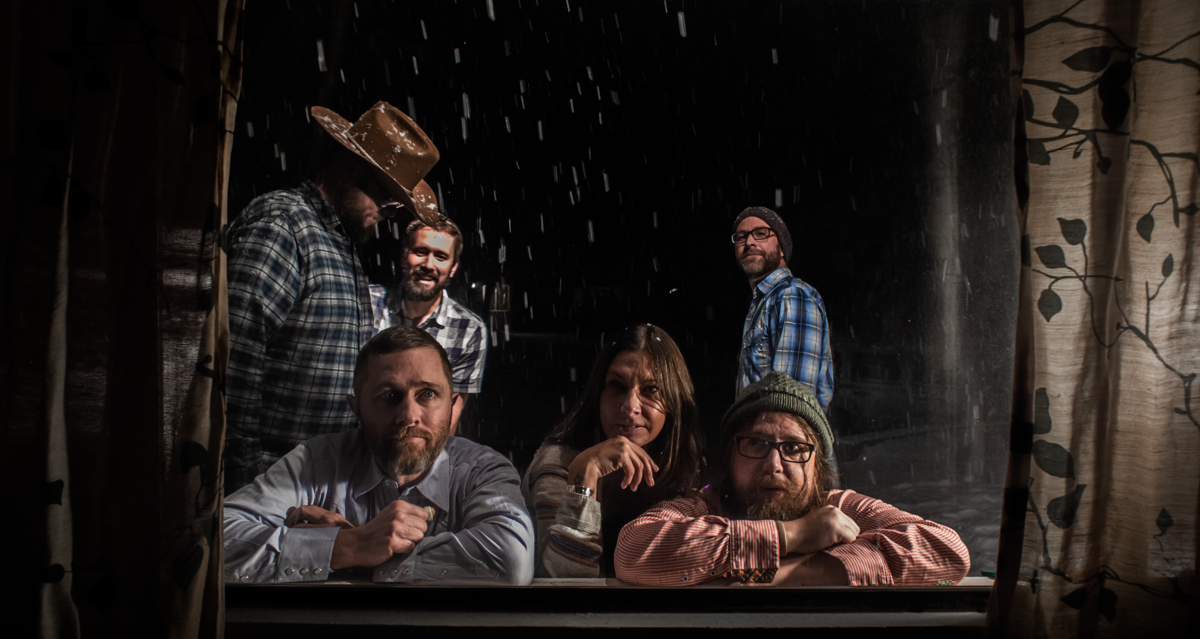 SATURDAY | 6.27
Yes COVID-19 cases are spiking in Arizona. Yes Governor Ducey should shut down the state again. Yes this is the result of reopening too soon. Forgive our tangent. Rest assured that, though the status of the pandemic makes the world look a little dire, there are still artists and musicians and thinkers and writers doing what they do best. Enter Viola & The Brakemen. Formed by singer/songwriter Brian White in 2012, Viola & the Brakemen now includes Matthew Tress (drums), Matthew Robinson (strings), Jessica Ludwig (percussion, vocals) and Steve Geise (bass) and will be performing in the upcoming installment of At Home with the Orpheum Theater, the venue's weekly virtual concert series. The band, a Flagstaff group through-and-through, has seen five different iterations over the years but kept going despite the changes. Viola & the Brakemen's debut album, The Life I Always Sing, introduces us to a band inspired by the Southwestern lands that shaped them, with hints of bluegrass, blues, country and swing. As a child, White says he learned a lot about the tricks of the trade by watching his father perform, the way he carried a tune, his stage presentation, his mannerisms and posture. Most importantly, he learned the power of song. "My goal is to have [songs] stand alone. My goal is to not worry about having a band to make it more powerful," White told Flag Live! in a January 2019 interview. "I think the power is in the song, and, of course, a band just adds that fullness and richness to it, but I think it needs to stand alone." At Home with the Orpheum shows are produced by The Orpheum Theater as a fundraiser to keep the local, independent venue alive through these hard times. Tune into the Orpheum Theater Facebook page at 8 p.m. to watch the show live. You can also visit www.orpheumflagstaff.com to make a donation.
SATURDAY | 6.27
Summers in Flagstaff mean Movies on the Square. You bring your goods, sleeping bags and snacks and settle in for a movie on the big screen in the heart of downtown. But as with many events, the coronavirus pandemic has changed this local tradition—perhaps even for the better. Or at least for the nostalgic. This year's Movies on the Square has transformed into Movies on the Square "Drive-in Style." In other words, it has become movies in the car. It's all happening this Saturday at Babbitt Ford Lincoln, 11 N. Verde St., in downtown Flagstaff. Be there or be square. But not Heritage Square. There are limited parking spaces available, so make sure to secure your spot ahead of time by visiting www.downtownflagstaff.org/events/movies-on-the-square. For those who reserve a spot, the parking lot will open at 7 p.m., and the movie will begin at sunset (around 8 p.m.). Boxed dinners and movie treats will be available for purchase.
SATURDAY | 6.27
REJOICE: IT'S POLLINATOR WEEK
What better way to pay our respects to the hard working bees, butterflies and bats that pollinate our blossoms and grow our fruits and vegetables than by joining in on one of the Arboretum at Flagstaff's Wildflower Walks. Arboretum staff members will guide the morning stroll through the gardens and explore the vast offering of endemic Northern Arizona plants and wildflowers. This Saturday's walk will kick off at 9:30 a.m. and should last about an hour. Bring water, sun protection and comfortable footwear as well. Due to social distancing and changes to safety guidelines, registration is required 24 hours in advance for the nature walks with day of walk-ins no longer accepted. Registration can be made by visiting thearb.org/events or by calling the Arboretum at 774-1442. Masks are required to participate and all nature walks are free with paid admission to the Arboretum at Flagstaff, 4001 S. Woody Mountain Rd.
Be the first to know
Get local news delivered to your inbox!