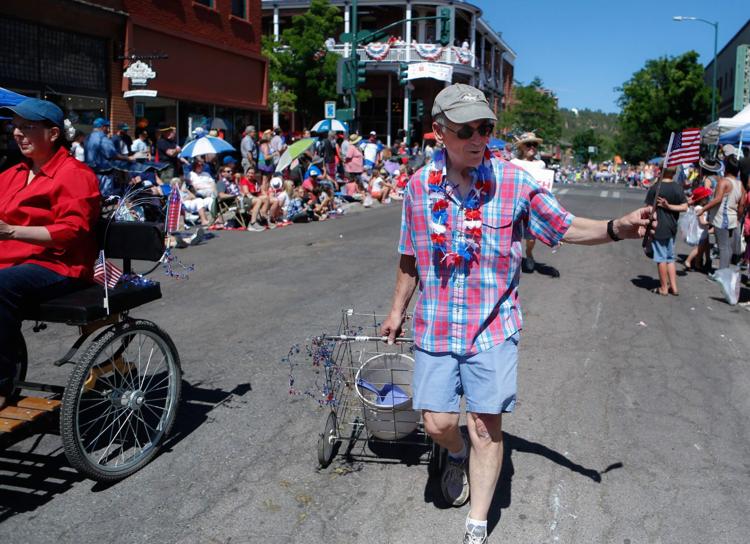 THURSDAY | 7.4
It's that time of year again; when we remember that time in 1773 when a bunch of men dumped a bunch of tea into Boston Harbor, which more or less led to the signing of this slip of paper that codified our freedom from British Rule in 1776. All cheekiness aside, the United States finds itself in a pretty fragmented time, when some of the most marginalized are being further marginalized in migrant detention centers where women were found drinking from toilets and children are being denied basic hygiene items. As we celebrate Independence Day and all the following events, perhaps this year especially, it's important to remember those who currently don't share the same freedom we're celebrating today. With that in mind, here are a few July 4 events in Flagstaff that are not to be missed. Start your day with the Randy Wilson Memorial 4 on the 4th run/walk; start time for the 4-mile race, now held in honor of the late Arizona Daily Sun editor, is calibrated by age and gender. Arrive at the Thorpe Road flagpole at 6-6:45 to register in person. If you're in the mood for a different venue for a high-speed cardio activity, join the Downtown Mile. A mixture of professional runners and newcomers, this run begins at 7 a.m. and takes its participants through historic downtown Flagstaff. Then there's the 2019 Annual Greater Flagstaff Chamber of Commerce Fourth of July Parade begins at 9 a.m. Snag a seat early and bring your hat and water bottle 'cause that high elevation sun comes down hot. See Flagstaff Symphony Orchestra perform at 3 p.m. at the Pepsi Amphitheater. The Fourth of July wouldn't be the same without fireworks, too, and thanks to lots of moisture this season, they won't be canceled like they were last year. The Oakmont, 2380 N. Oakmont Dr., will be hosting a fireworks show beginning at 8:30 p.m. and Twin Arrows Casino will have its own display beginning at dusk. Both events are free. For more information on all events, use Google—we're out of space to list it all here, and we trust your internet savvy.
FRIDAY | 7.5
The Orpheum Flagstaff is hosting its first ever First Friday Flea Market and we're pretty excited about it. You can't tell, but we're actually shouting with joy. (It's just our editors abhor exclamation marks—which is unfortunate because there's one in our name, but whatever.) The historic music and film venue will play host to the vintage and art and tchotchkes market on Friday, July 5, from 5-8 p.m. For sale will be large concert posters from the Orpheum's own archives, as well as other souvenirs from the concert venue, a beer garden and many other local vendors. Hope you'll be there. The Orpheum is located at 15 W. Aspen Ave. in historic downtown Flagstaff, in case you didn't already know that, which you very likely did. For more information, visit the Orpheum's Facebook.
FRIDAY | 7.5
They say necessity is the mother of invention. For Unsung (Ivan Eric Bronston), his artwork has deep ties to times in his life when he was less fortunate—living out of his car and with various friends and acquaintances around Flagstaff. He started making art with whatever he could find, everything from house paint to Styrofoam. Through the kindness of his community, his art supplies are often a gift from those who recognize and support his street art style and graffiti-inspired works. "Because of them, I feel the strength. I feel like I'm becoming more fierce with making art," he says. "There's a purpose behind it." From living on the streets to hosting his own exhibit and gallery space known as Access this past April, Unsung is one of Flagstaff's most pervasive artists, showcasing work that's as important as it is inspired. Catch the artist reception this First Friday for Unsung's newest exhibit Reflected Perception at The HeArt Box, 17 N. San Francisco St. Suite 1B. Reception begins at 6 p.m.; the work will be on display throughout July.
SATURDAY | 7.6
Combine JJ Cale and the Grateful Dead, now, throw in some old country, some blues and maybe a little dash of psychedelic rock. Stir thoroughly for desired effect and you will have the sounds and lyrics of Los Angeles, California-based band, Davey And The Midnights. The group, made up of a handful of talented musicians and sound-makers from all walks of life, made its debut in 2017 and has been touring and appearing as guests of honor in studios ever since. Singles "Lucinda" and "The Way It Is" both mark the band's signature California pulse. Davey And The Midnights will perform at Flagstaff's Annex Cocktail Lounge, 50 S. San Francisco St., on Saturday, July 6, from 6-9 p.m. Theirs is a music that's perfect for those open roads of the West, sure, but it's also ideal for a chill Saturday night out on the patio sipping a Gin and Tonic or an Old Fashioned as Flagstaff's bright stars glimmer above in the July sky. It'll be well worth your time, we promise. Davey And The Midnights can be heard on Spotify, Apple Music and YouTube. For more information, visit www.daveyandthemidnights.com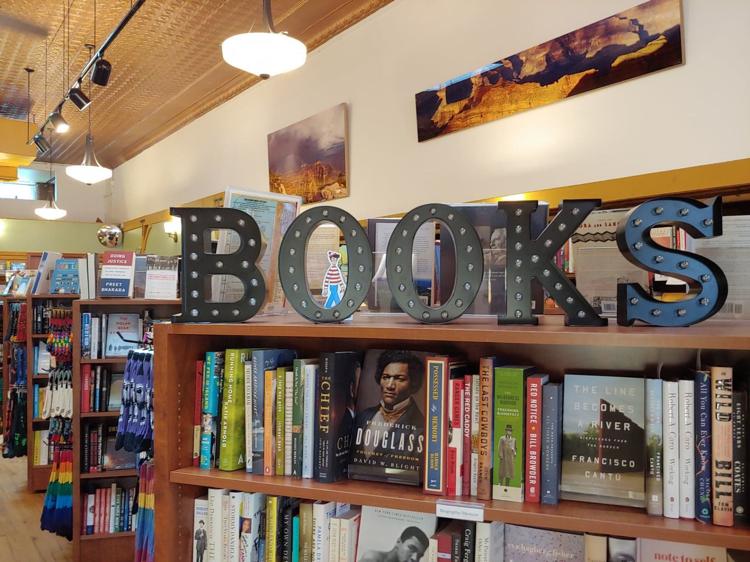 ONGOING
A DIFFERENT RED, WHITE AND BLUE
As youngins, we spent our childhood's wondering two things: Where in the world is Carmen Sandiego, and where is that blasted Waldo? Yes, we all know the beloved world traveler from his red-and-white-striped shirt, his round glasses and bobble hat. An instant success in Britain, in Where's Wally?, published as Where's Waldo? in the United States and Canada, readers must locate Waldo as he travels to everyday places. More than 30 years later, the series of children's puzzle books has become a staple in early education, delighting generations of readers. In an effort to encourage consumers to shop locally, the American Booksellers Association and Candlewick Press puts on the annual nationwide event, Find Waldo Local. This year, 250 independent bookstores across the country are inviting children and families to pick up event passports that guide them on scavenger hunts through local small business communities to seek out the elusive Waldo. Flagstaff's own Bright Side Bookshop, 18 N. San Francisco St., is one of the participating bookstores this year. Along with Mountain Sports, Run Flagstaff, Rainbow's End and more local downtown businesses, totaling 25, the shop is hosting the Waldo scavenger hunt now until July 20 with chances to win prizes such as buttons, coupons and gift cards for participating business. Pick up a passport at any of the participating businesses and visit Bright Side Bookshop on Facebook to learn more about its Find Waldo Local party July 20. Happy hunting.