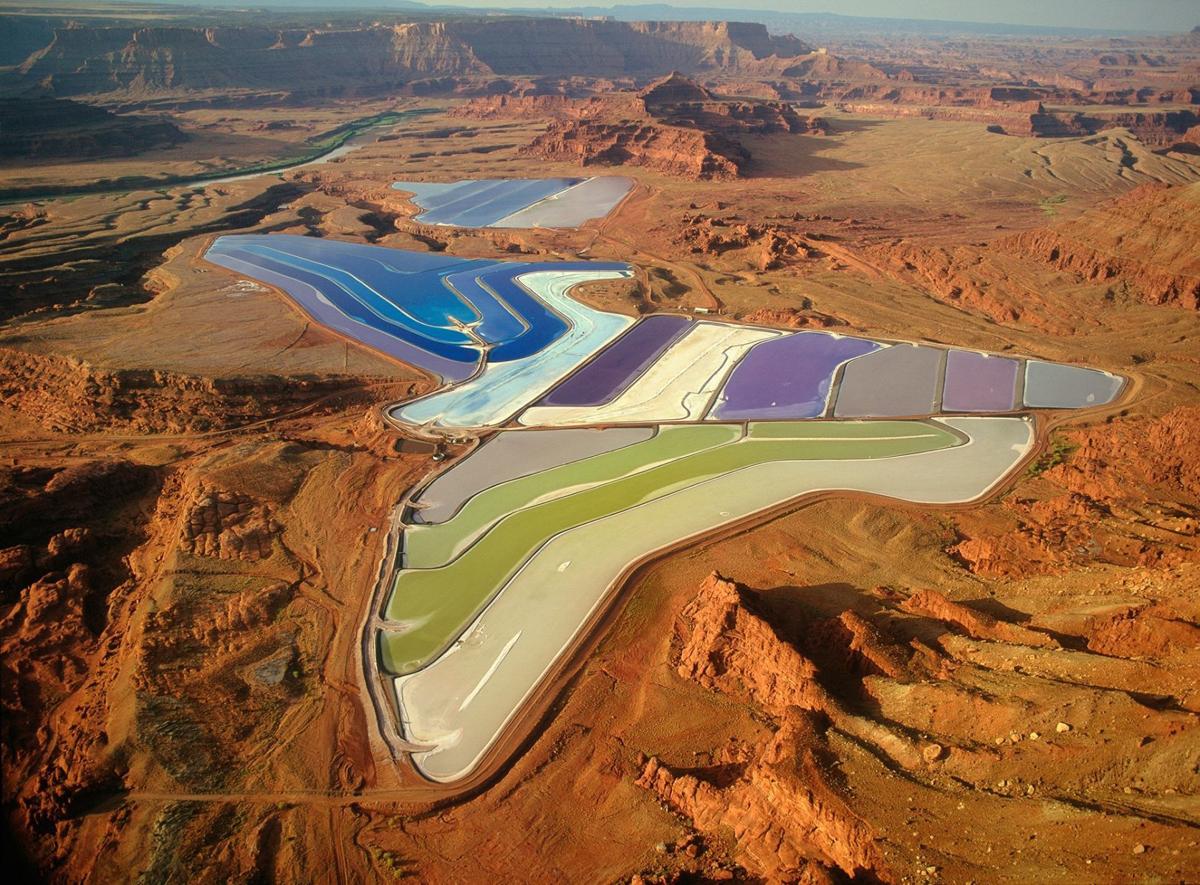 FRIDAY | 2.7
Flagstaff's Episcopal Church of the Epiphany returns this First Friday with the newest installment of its Open Doors: Art in Action series, which we've all come to know and love as the program that has brought us engaging and educational exhibits on water, prison reform, immigration, womanhood and so much more. The most recent exhibit, Use, Mis-Use and Restoration on the Colorado Plateau, features the work of three renowned photographers documenting the complexities of land use on our fragile landscape. Together, Tom Bean, Michael Collier and Ed Dunn ask the question: How can we best manage our forests, rangeland and public spaces to sustain life into the future? With striking aerial photographs and depictions of vast and sweeping landscapes, this show's opening will be held in conjunction with the First Friday ArtWalk with presentations by the artists and discussion of their work. In "Dispassionate Landscapes," Collier's aerial photographs document the impact of industry on the land. Tom Bean traces the changes of four local restoration projects over time, including Rio de Flag Meander Restoration Project at Picture Canyon, the results of a forest thinning project in the Coconino National Forest on the south side of Lake Mary Road in Flagstaff and The Habitat Gardens at Willow Bend Environmental Education Center. Ed Dunn's photos show the effects of grazing and fire on the soils of 10 different sites on the Colorado Plateau. The reception begins at 6 p.m. with music by Bill Burke and Tony Norris. Artist presentations start at 7 p.m., at the Episcopal Church of the Epiphany, 423 N. Beaver St. If you miss the opening of the show, not to worry; there will be several presentations linked to the exhibit, including discussions with ranchers, ecologists, local politicians and more. For more information follow the Art in Action page on Facebook.
THURSDAY | 2.6
Not long ago the Northern Arizona University Art Museum asked for art submissions that dealt with "significant themes derived from the issues we face here and around the world." Those included, but were not limited to, environmental challenges, politics, immigration, race and nationalism. In the juried exhibition May You Live in Interesting Times: The art of the book, artists tackle these subjects through the medium of the book and the results are breathtaking. An opening reception for the exhibit, which will be on display through April 18, will take place today from 5-7 p.m. at the NAU Art Museum, 620 Knoles Dr. The event is free and open to the public, and food and drink will be provided. Regular museum hours are Tuesday-Saturday 12- 5 p.m. For more, visit www.nau.edu/artmuseum
FRIDAY | 2.7
You have free articles remaining.
ILLUSTRATED BIRD MONSTER CLEMENTINE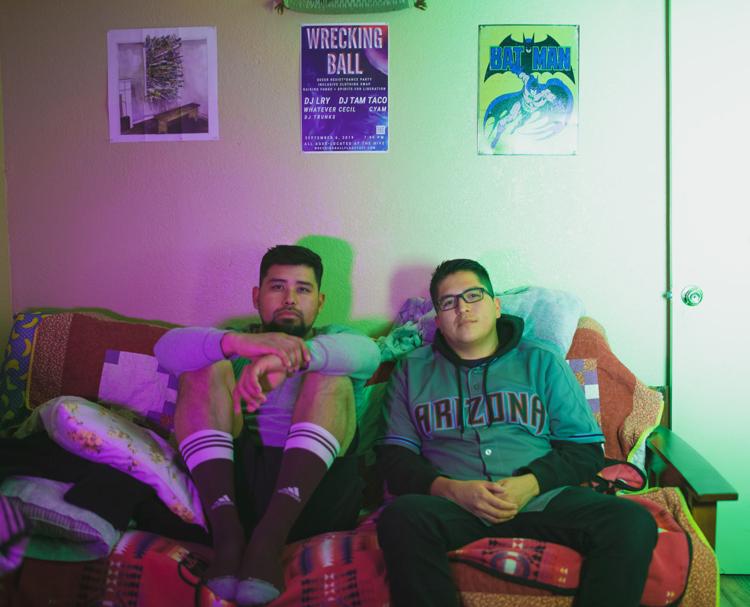 There's yet another concoction brewing at The Hive this Friday and it includes a lineup sure to make you want to brave the cold. Featuring Flagstaff hip-hop duo An Illustrated Mess, fresh off their new album and video releases, Tiny Bird, Flagstaff rock avians who will be playing a newly baked batch of new songs, Naming Our Monsters, local folk so good it'll make you cry and New Mexico cosmic scoot Clementine Was Right, we tell you, please go. Go. Just go, OK? It'll be worth it, OK? A sliding scale of $5-7 will get you in. Show starts at 7 p.m. at The Hive, 2 S. Beaver St. #190. For more, visit www.facebook.com/events/582549638996241/
WEDNESDAY | 2.12
GOOD LUCK GETTING THESE SONGS OUT OF YOUR HEAD
"I can feel my brain a-changin', acclimating to the madness/ I can feel my outrage shift into a dull, despondent sadness." So begins AJJ's "Normalization Blues," the second track on newly released album Good Luck Everybody. With our constant exposure to news and tragedy, how are we supposed to properly process anything? From forest fires to school shootings to corrupt politicians—all neatly sandwiched between engagement announcements and puppy photos in our social media feeds. "Connection's more important now than it ever was/ but I'd rather be alone," "Normalization Blues" continues. "Sonically, it's our least punk record, and lyrically, it's our most punk record," explains frontman Sean Bonnette. Throughout the Phoenix band's seven-album catalogue, they've released a fair share of gut-wrenching, societally- cleansing and mind-bending jams, drawing in fans across the state and beyond with their unique blend of folk and punk. Experience it all in person when AJJ descends on the Green Room, 15 N. Agassiz St., with Tacocat and Lana Del Rabies on Wednesday. This 21-and-up show kicks off at 8 p.m. with doors opening an hour earlier. Tickets are $20 in advance or $23 at the door, plus fees. To learn more, call 226-8669 or visit www.ajjtheband.com.
ONGOING
NO IMAGINATION, NO HORROR
Sherlock is dead…Or is he? That is the question that launches Holmes and Watson, the newest production from Theatrikos Theatre Company in which Dr. Watson takes center stage as he seeks the truth about Sherlock's mysterious "death." The game is afoot with twists, turns and red herrings in one of the great detective's most engaging mysteries. All we know is that Holmes went over the falls at Reichenbach with his nemesis Professor Moriarty. But as his body was never retrieved, many frauds, fakes and charlatans have come forward to lay claim to his identity, and it falls to sidekick Dr. Watson to disprove them. Suddenly, a telegram arrives informing Watson that three men, each claiming to be Holmes, have been committed to a remote asylum off the coast of Scotland. Now Watson must discover if one of the mad men is the real Sherlock Holmes. Directed by Mickey Mercer, this production promises to be scintillating and white-knuckle producing as the audience clasps the edge of their seats in anticipation. The Flagstaff cast includes Dean Barker, Dean Benforado, Chase Coleman, Amanda DeLano, Rob Peters, Tanya Rae and John Winikka. Performances will be held at 7:30 p.m. Thursdays, Fridays and Saturdays and at 2 p.m. Sundays through Feb. 16. Individual tickets are $20-24 and can be purchased at www.theatrikos.com, by calling 774-1662 or by visiting the theatre's box office, 11 W. Cherry Ave.
Be the first to know
Get local news delivered to your inbox!