SATURDAY | 4.20
You could think of easier things to do than recreate a Pink Floyd show. Ever since the success of Dark Side of the Moon, one of the most epic albums in the history of rock, the band's concerts became synonymous with huge stadium events with giant sound, advanced special effects and mind-blowing visuals. In the coming decades, all of the grizzled performers of classic rock will be gone forever, but what remains will be fans of their music, generations young and old, who will want to see their music played live. When that day comes, classic rock will become classical rock. Among those bands in pursuit of boomer listeners, Empty Spaces of Flagstaff has an inside track among the less than a half dozen successful Pink Floyd tribute bands, but more than just playing the music, they wanted to create an entire Pink Floyd experience. Kenny Cunningham started the group six years ago with Les Thurmond, Joe McIntire and Frank Santorelli with the idea they would just cover a few of their favorite songs for bar gigs. "But once we started to put the pieces together it became just a day-to-day thing," Cunningham says. It took some time to gather the pieces together, though. Since the original four members of Empty Spaces got together to play a few of their favorite songs, the band has added Ceta Singley (bass guitar, slide guitar and synthesizer), Andy Grieder (saxophone, clarinet, keyboards) and a few backing vocalists. Re-live the best of Pink Floyd complete with a state-of-the-art laser light show this weekend at the Orpheum Theater, 15 W. Aspen Ave. Tickets are $13 in advance or $15 at the door, plus fees. This 16-and-up show begins at 9 p.m. www.emptyspaceslive.com
THURSDAY | 4.18
REDEFINING A GENRE (AGAIN)
All right, so we may have jumped the gun last time poet Layli Long Soldier was set to make an appearance in Flag. We had our Hot Pick all hot and fresh for her event, but the great snowpocalypse of 2019 unfortunately had other plans and the reading was canceled. But she's back to read from her award-winning book of poetry, Whereas, which acts as a response to the Congressional resolution of apology to Native Americans, signed by President Obama in 2009. In the company of poets like Natalie Diaz and Jennifer Foerster, Long Soldier is spearheading the movement to redefine contemporary Native literacy with an unabashed sense of urgency. Don't miss a special public reading tonight by Long Soldier at the Native American Cultural Center (Gathering Hall), 318 McCreary Dr., Bldg. 14, on the Northern Arizona University Campus. The reading is free and begins at 5 p.m.
SATURDAY | 4.20
THEY SURE KNOW HOW TO HIT HARD
Sure, you can take your aggression out of people by hip-checking them out of your way in the grocery store, but you might get some funny looks and not-so-kind words. That's when it comes in handy to be a derby girl on the track where physical confrontation is encouraged and, sometimes, necessary. This Saturday, Phoenix's Arizona Roller Derby will be making their way up to Flagstaff for a double header against High Altitude Roller Derby. See HARD Dark Sky Starlets versus AZRD Surlies at 4 p.m. and then stick around for round two with HARD Supernovas versus AZRD Rumbleweeds at 6 p.m. Pre-sale tickets are $8 cash from Single Track Bikes, 575 Riordan Rd., or Pin-ups Salon in Mirror Gallery, 107 N. San Francisco St., Ste. 4. Adults are $10 at the door, $5 for children ages 7-12, free for kids 6 and under. Doors open at Mount Elden Middle School gym, 3223 N. 4th St., at 3:30 p.m. Join the skaters at Starlite Lanes, 3406 E. Rte. 66, for the after party.
SATURDAY | 4.20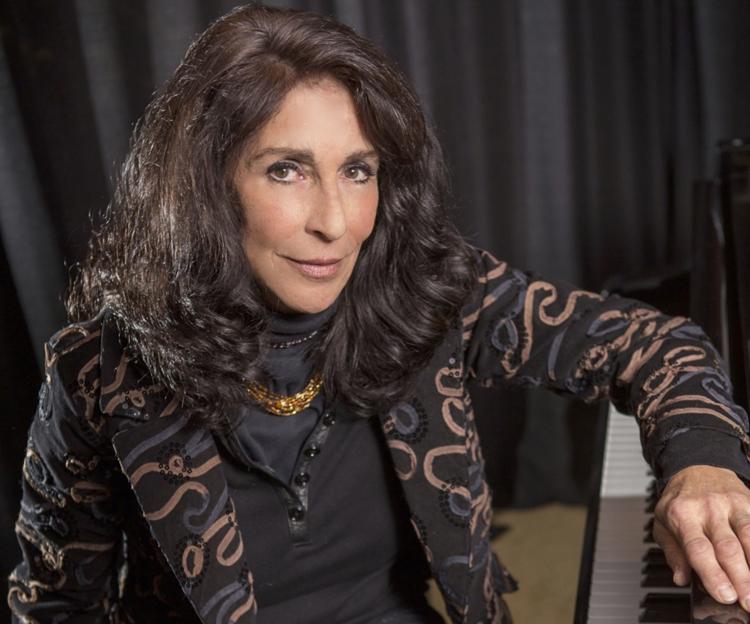 Think of two-time Emmy Award-winner Lisa Downing and four-time Grammy Award Nominee Liz Story as opposite sides of the same coin. Downing was captivated by the piano before she could even talk, and recorded her first album Think On These Things almost 30 years ago. She had been a fan of Story's music since 1983, and sent her a fateful message on Facebook in 2008 asking about collaborating. From there, the two artists went on their first concert tour in Arizona and have since developed a special bond consisting of profoundly deep experiences. While their musical styles have many similarities, each of these talented composers approaches creativity from her own perspective. "For me, music is an expression of the complex relationship between the physical world, and the world of spirit," Story says. "The piano allows me to express the relationship between those two worlds through angular harmonies within a kind of divine geometry." As for Downing, "I think that there is an infinite stream of music that is available to everyone to tap into—I just use whatever skills I have on the piano to bring that music into this reality," she says. "Everything has its own vibrational energy—from rocks to trees, or people to planets—everything emits a wavelength unique to its own existence. My music simply mirrors the harmony that is all around us." Story and Downing will appear together once again Saturday for the Dark Skies Piano Experience at the Coconino Center for the Arts, 2300 N. Fort Valley Rd. Tickets are $30-35. Doors open at 6:30 p.m., show at 7 p.m.
MONDAY | 4.22
It's no longer a secret that Flagstaff has become somewhat of a hub for lovers of all things literary. Workshops at the Flagstaff City-Coconino County Public Library, wild and fresh musings at Juniper House Readings and beatnik blending of poetry and jazz at the newly established Harvest series at Flagstaff Brewing Company provide a unique outlet of expression for writers of all types. Perhaps one of the inspirations for this push for literary events is the weekly Narrow Chimney Reading Series at Uptown Pubhouse. For owner James Jay, literature had always seemed like a luxury, something to throw around at weddings and funerals. And he's built Uptown Pubhouse around the idea that art and literature are things that can be valued every day. "My wife and I wanted to build this literary thread [in Flagstaff], and [Narrow Chimney] is really a way to show that what these writers do has day-to-day value," says Jay. Since its founding in 2012 the series continues to delight, bringing in MFA voices from NAU, as well as local, regional and national writers. This week, listen to readings by Annette McGivney, author of Pure Land, and Chelsey Johnson, author of Stray City, 7-8 p.m. at Uptown Pubhouse, 114 N. Leroux St. Look for a full article with Johnson in this Sunday's Arizona Daily Sun, and check www.flaglive.com for a new coinciding episode of The Word.