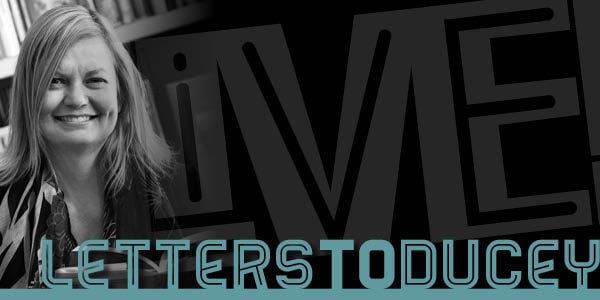 It is April. I think. It's hard to tell. It's snowing outside so it could be February. University classes are over so it might be May. Max is playing flag football, so it could be September. Zoe is running so it could be any time but I think it's April because, after you signed House Bill 2770 to allow businesses not to enforce a mask mandate, I have begun to see the lips and chins of strangers. Like the daffodils that struggle in Flagstaff's fickle weather but somehow manage, so bloom the jawlines of those who are tired of the pandemic and of the feel of cloth against their face. As Zoe and I shopped at Fry's on Sunday, as we always do, among the piles of oranges and apples, broccoli and watermelon, fully-faced people inspected their fruit for bruises. For all I could tell, they licked their fingers to open plastic bags to collect their Brussels sprouts and green beans.
I'm vaccinated, so I wasn't too worried about me, but Zoe can't get her shot yet. In Michigan, news reports show that the number of kids needing hospitalization has increased exponentially. Zoe has gone back to school since you insisted schools open. I know we could have kept her home but once a few went back, most everyone followed suit. No one wants to be on Zoom alone. They found COVID in the waste water there, but still, school goes on. At least some of the kids in the high school can get vaccinated now.
Arizona has done an awesome job vaccinating those who want to get vaccinated. As horribly as we did with the virus we are doing conversely with vaccines. "Die, die, die," said the government from April 2020 to January 2021. Then, "Live live live," they seemed to say. Unless, of course, you don't want to. No one is going to mandate masks now. No one is going to make anyone get a vaccine.
There's a meme I've seen going around the internet that reads, "I believe in science," which I find kind of dislocating. Science is not a religion. But I do believe that science can lead us to better decision-making. I don't think there are the people who don't "believe in science." I think they don't like science, and the whole point of capitalism and the free-market enterprise supports your decision to like or dislike anything. Our economy is built on comforting your choices. If you don't like masks, you don't have to wear them. Our hospitals will take care of you. If you don't like vaccines, no worries. Let other people try to achieve herd immunity to protect you just as, if you like to drive an F350, go ahead. Other people can drive electric cars or hybrids to try to protect you. And, if that doesn't work, the planet must have great health insurance to get it through its climate change disaster.
Your Choice! Is the libertarian/free market premise underlying your approach to politics, Mr. Ducey. Heck, I'm a big fan of choice. In fact, I'm probably the most pro-choice person you've never met. But, when you compare, say, abortion rights, where the choice affects no one but the woman and her body, the choice not to wear a mask affects everyone you breathe on. The choice to skip the vaccine means that variants of COVID will proliferate. The protection afforded by the vaccine might not work for all variants, and then, the non-mask wearers pose a double threat.
I don't know what month it is. The grocery store gives us apples in April, watermelons in February, raspberries and strawberries year-round. I know it's winter when avocadoes are cheap. For some reason, lemons are never on sale even though I know from my friends who have family in the Valley, that you can't give enough citrus away in January. We have everything we could ask for, all the time, at the store. There's no need to sacrifice our desires for a different month. We have been made so comfortable by availability that the concept of choosing something for the greater good sounds nearly apocryphal. Why would we put ourselves out by wearing a mask or getting a vaccine? We like having everything we want, whenever we want it. Science is unlovable because it sometimes tells us no, like an economic or government system that we didn't order in the first place. No tip for you, deliverer of unlikable forecasts. And anyway, old science, good luck with those forecasts—I wonder if even you know can tell what month it is anymore.
Nicole Walker is a professor at Northern Arizona University, and is the author of Quench Your Thirst with Salt and a collection of poems, This Noisy Egg. She edited, with Margot Singer, Bending Genre: Essays on Creative Nonfiction, and is the recipient of a fellowship from the National Endowment from the Arts. The thoughts expressed here are hers alone and not necessarily those of her employer. For more letters, visit www.nikwalk.blogspot.com.