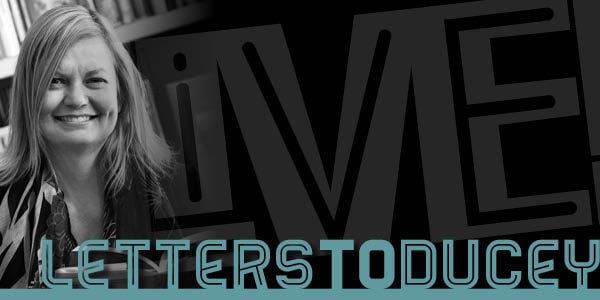 The pros and cons of a tight-knit community
Today was the first day no one died from COVID-19 on the Navajo Nation. The 16-million-acre territory begins just 20 miles or so north of Flagstaff and spans parts of Arizona, New Mexico and Utah. Flagstaff isn't immune. People have died from COVID-19 here, but many of those who have died have been Diné. The Navajo Nation reported 3,204 identified cases and 102 confirmed deaths as of Monday evening. Of the 3,204 cases, 1,821 are in counties in Arizona.
The Navajo Nation has issued an emergency order requiring all individuals to wear masks in public and enforced its fifth 57-hour curfew this past weekend as well as nightly curfews during the week in efforts to help slow the spread.
I'm teaching right now for the Diné Institute and many of my teacher fellows are Diné. They have been on such extreme lockdown during weekends that they aren't even supposed to leave their house to travel to hotspots to Zoom into their classes. Theories abound as to why it spread so quickly through the reservation. Some said it was because of a gathering held in the middle of March that exposed a large number of people. People live in close quarters. It's a tight-knit community, and viruses love whatever is tight and knit.
Another problem is that there isn't as much running water as in other places. One way to kick the virus off that which is tightly knit is to wash your hands every 14 minutes for 20 seconds with a lot of soap. But running water is scarce on the Navajo Nation, and the land is expansive. People live spread out. The infrastructure that exists in more closely bound cities makes it easier to build pipes that lead from reservoir to tap.
Except some of those pipes go right through the reservation from Red Gap Ranch, 35 miles east of Flagstaff. Except the water that would flow into the Little Colorado is dammed up on the Big Colorado. Except wells that could be dug deep would dip into tailings from uranium, coal and copper, leading to poisoned water. Except that water pumped elsewhere has emptied the aquifers into which wells looking for clean water could be drilled.
If irony had a better name, it might be this headline: Because of coronavirus, plans to bring running water to the Navajo Nation have been put on hold.
Irony is that moment when you see what you should not have seen. The shock of the irony wears off and you become accustomed to it. The skewed logic begins to make its own kind of sense. The logic since the 1980s has been this: Give rich people tax breaks; that extra money will trickle down to you. Kick the mentally ill out of hospitals; they'll find great places to sleep. Kill the nanny state; people can take care of themselves. Except the trickle that came was so slow and small, it's only use was to slowly erode the pipes and bridges, dams and roads that the nanny state had so patronizingly built up. The overpasses under which the mentally ill can now sleep drip that greasy trickle onto sleeping faces.
The virus has done one thing well, which is show how differently it attacks various populations. If you are like me—and like you, Governor Ducey—white, cushioningly employed, spatially housed and efficiently watered, we'll probably do fine, like a houseplant. But if you are not like me, or not like you, Governor Ducey, and you live in a tight-knit community that shares space and water and religion, maybe you aren't as safe.
And maybe you don't notice or don't care how a large amount of not-you people are dying. Maybe you, dear governor, turn on your sink and wash your hands of everyone who is not-exactly-you. But when you look out over your nanny-less state and you see how the tiny trickles have etched deep holes in your roads, know those roads cover pipes. And the pipes are made of concrete. And trickles of water erode them, too. It's a kind of hubris to think the dirt we use to make our pipes is made out of something different from the earth we all stand on. Forty years of trickle are rotting the structures upon which you built your cushioned life. Earth ignored returns to earth. At least the Diné people have each other. When the ground sinks, who will you have to lean on?
Nicole Walker is a professor at Northern Arizona University, and is the author of Quench Your Thirst with Salt and a collection of poems, This Noisy Egg. She edited, with Margot Singer, Bending Genre: Essays on Creative Nonfiction, and is the recipient of a fellowship from the National Endowment from the Arts. The thoughts expressed here are hers alone and not necessarily those of her employer. For more letters, visit www.nikwalk.blogspot.com.
Be the first to know
Get local news delivered to your inbox!