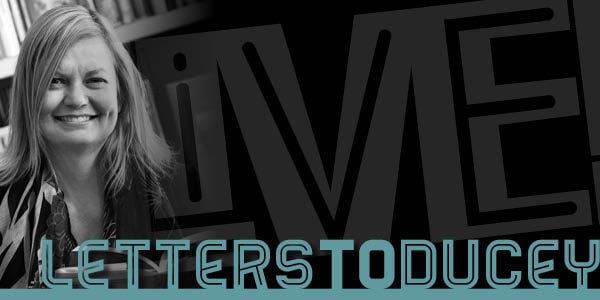 We had friends from Tucson in town this past weekend. They have a 6-year-old who has never seen it snow. Of course, the snow didn't start falling, in its patchy flurries, until after they left. But still, they got some mountain love with old snow and some reasonably cold temperatures. At least it didn't rain like last week. I think you and your family come up around the holidays to see the lights at Little America or the holiday parade downtown, and possibly to shop at the local stores. I'm trying, as I always do, to buy locally. While taking my friends through the shops in town, I bought cider and some stickers at the Flagstaff General Store and some soap at Salt + Peak. I bought a bunch of books at Bright Side Bookshop because Bright Side is my downtown home, the place that sells my books and where I spend way too much money, but it's the best place to spend money in the world. Ander and Megan bought soap too, and a couple of things from Earthbound. We ate lunch at The McMillan and, later, had drinks at Hops on Birch and Uptown Pubhouse.
Do you know what none of us complained about? The tax.
Yes, the sales tax here in Flagstaff, especially with the Bed, Board and Booze tax, does seem pretty high at 11.1 percent for dinner and drinks. But since sales tax is one of the few taxes local governments can impose, in the scheme of our whole tax situation, it isn't bad. That Bed, Board and Booze tax goes to the arts and, like Bright Side, the arts keep Flagstaff culturally advanced.
I read last week that some business leaders want a sort of tax break since the minimum wage in Flagstaff is higher than in other places in Arizona. Voters approved the measure twice, so it seems like it's pretty important to the community that workers can afford at least a small room in the back of someone's house. Truly, a minimum wage job, even at this higher level, cannot guarantee you can afford a $1,200/month apartment.
Instead of a tax break for the businesses, we should have greater incentives for shopping locally. For Christmas, they have the Shop Locally card where you can get a stamp for every $20 or so that you spend at a local store. Then, if you complete the card and drop it off at City Hall, you are entered into a lottery to win some cash. If that were a digital program that went all year long, maybe people would shop with even more commitment to local shops. Findlay Toyota and Starlite Lanes, Odegaard's Sewing Center and Flagstaff Farmers Market could join together to remind locals that not all the local stores are downtown. Give us a star or a stamp for shopping here. Maybe more stores and restaurants could be lured here if it were clear that Flagstaff locals, and their out-of-town visitors, are happy to buy fancy soap downtown.
The resistance to taxation is so strange to me. When my parents bought their second house in the late '80s, the interest rates were 12-14 percent and the highest tax bracket was 50 percent (slashed from 70 percent by Reagan). We are living in these times of low taxes (highest tax bracket is now 37 percent) and low interest rates. But wages are low, which is why the minimum wage increase is necessary—and, again, isn't so bad. If we think a strong economy is the sign of a good life (debatable, but definitely part of the diet we've been fed), then we are living a good life. The taxes go to the arts that we see and listen to and read. They go to the roads and the snowplows. They go to help people get healthcare and, of course, they go to education. These things make our lives better. We should appreciate them whether we pay for them by choice or by fiat. This place is made good by investment in the local businesses, schools, art, and efforts toward sustainability and long-term vision.
I want all my friends to come visit. I will cook a lot of the time because we are not made out of money—but we will go downtown and look at the lights and shop at the stores and have a glass of wine at FLG Terroir or Vino Loco and stare at the sky and hope the snow falls down.
Nicole Walker is a professor at Northern Arizona University, and is the author of Quench Your Thirst with Salt and a collection of poems, This Noisy Egg. She edited, with Margot Singer, Bending Genre: Essays on Creative Nonfiction, and is the recipient of a fellowship from the National Endowment from the Arts. The thoughts expressed here are hers alone and not necessarily those of her employer. For more letters, visit www.nikwalk.blogspot.com.
Be the first to know
Get local news delivered to your inbox!