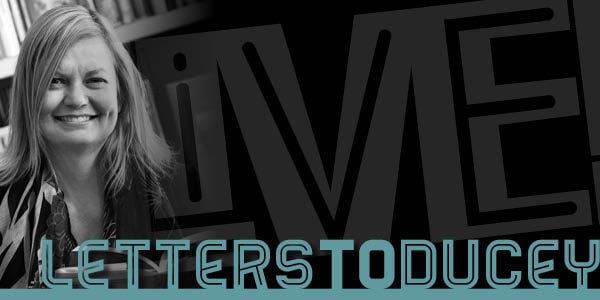 The semester begins again! Last week, I had enough meetings per hour to run for office. Research meetings, Teaching Day, faculty meetings. There are, as usual, the new policy statements requiring staff or faculty to describe the public purpose for our travel. So, for example, if I use travel funds to attend a conference, I should describe how my travel is useful to the students and the public. So when I attend the Associated Writing Programs conference in San Antonio this March, I will state that my presenting on a panel about dealing with trauma in student essays will: a) clarify how I support students who work through trauma in their writing, b) help others become more forward thinking in how to make writing not only an artful process but one of thorough investigation, c) allow me to learn from my fellow panelists their strategies to better work with students, d) refine and adapt teaching strategies for students who work,  e) understand and respond to issues that confront our students and the larger community, and f) shed light on how and when to find additional support for students, if it becomes necessary. I could also argue that when I attend the conference, I spread the word about the work we're doing at NAU and that the more familiar writers become with our program, the more opportunities will be made to our students, but that might be overkill. Or underkill. Phrases like "public purpose" expand exponentially until you're printing out documents 400 pages long—a Mueller report of the expenditures. 
I could go on, but I don't want to. I sent a piece of mail last Thursday and was asked for the public purpose for the $3.85 mailing. I responded with "outreach and recruitment?" That was not sufficient. I got another email to further explain the purpose. I wrote, "I am sending essays to be entered into possible selection for the Best American Essay series. If these were to be selected, potential students would learn about NAU because of the wide distribution of that series. I am also modeling for students how to publish their own work." Maybe one day an essay of mine will be reprinted. Think of the public purpose then.
You have free articles remaining.
I truly understand the impulse to make sure tax dollars are being well spent. Although, you, dear governor, have made the percentage of tax dollars supporting universities a much smaller percentage. I should be writing my purpose to students who pay my tuition dollars, since we are, now, following the customer service model. I guess, too, then, that shopkeepers should describe their purpose to their customers in a three- or four-sentence report about what the purpose of selling that scarf to them was. And perhaps when the IBM employees write three or four lines of code they can write three or four sentences about how the code is useful to the program.  
There should be accountability. But with the assessment and trainings and meetings and reviews and evaluations, I am a machine of accountability. Sometimes, I have time to write other things. Like letters to you.
And these letters have been all about money and accountability. Isn't the state accountable to its public to provide affordable education? No, under your leadership, it appears that the state's job is to distinguish between types of people: They who are accountable, like public employees, and they who are not accountable, like some of the charter schools.
No matter how hard public employees work, they are considered takers instead of givers. Unless, of course, you're a public employee at the upper echelons. Somehow then you've catapulted to an "entrepreneurial level." They list their houses, as you have, for $8.1 million that you bought for $1.8 million. Instead of being a public servant, and like public school teachers, making servant-esque incomes, the entrepreneur-public-employees avoid scrutiny, like senators and governors who make money from money.
Corruption runs rampant in governments. I appreciate the need to protect public funds. I pay into public funds. Maybe every elected official should write a short paragraph about every dollar they spend. Of course, how many paragraphs do you have to write for tax breaks? Maybe that doesn't count as spending money. Maybe we tax payers should write the letters to the companies, explaining why we should pay them to come here. Everything's already upside down—why not call them public purposes. They can keep the profits. We'll keep writing letters.
Nicole Walker is a professor at Northern Arizona University, and is the author of Quench Your Thirst with Salt and a collection of poems, This Noisy Egg. She edited, with Margot Singer, Bending Genre: Essays on Creative Nonfiction, and is the recipient of a fellowship from the National Endowment from the Arts. The thoughts expressed here are hers alone and not necessarily those of her employer. For more letters, visit www.nikwalk.blogspot.com.