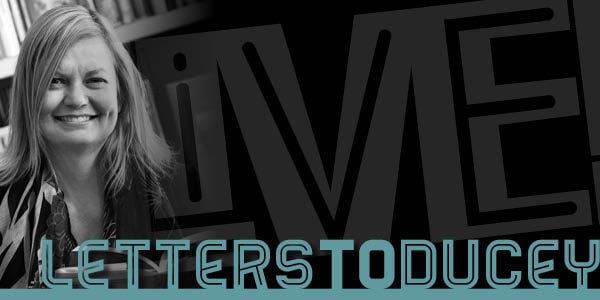 Happy October! The leaves are changing here in Flagstaff. I don't know much about fall in Phoenix except that you must be very busy at the Capitol, figuring out new ways to keep teacher pay low and Arizona at the bottom of every list that measures investment in education. I just read it used to be fourth in states that sent kids to college. Now we're in the bottom 20. It is a shame, letting the number of students bound for college slip so low.
I've been thinking a lot about shame lately. I feel shame when I'm late to pick up my kids. When I've gained two pounds. I feel shame when my refrigerator is dirty and when I get a rejection from a publication to which I've been invited to submit. I feel shame when I get mad at my husband for not folding the laundry and shame at myself for folding the laundry anyway. I feel shame when my cat runs outside and doesn't come home all night. I feel shame when I hurt someone's feelings and they tell everyone I'm a jerk. I feel so much shame for being a jerk. And then I feel shame for feeling shame. It's embarrassing, being me, most of the time.
I was talking about shame with my mom. We tried to parse the difference between guilt and shame. She said that shame is thrust upon you and guilt is internal. That seems close to correct, but shame is so visceral. Guilt feels like a lasso around your neck but shame feels like a 700-pound bucket of dinosaur blood hanging onto your already exposed intestines. You want to stuff your entrails back in and the dinosaur blood too, but you don't have enough room under your skin to tuck it all away. It keeps poking out in inconvenient spots, like when you're on stage and make a bad joke about people buying your book. More poundage gets added to the bucket. Both guilt and shame make you bow your head, but with guilt, by bowing, the lasso falls free. With shame, you're forced to look at the hole in your gut and wonder if enough exercise can eradicate shame's bucket along with shame's extra poundage.
I believe in unbelievable things like karma and the power of positive thinking. If pressed, I don't think I could cite any evidence where I thought karma evened everything out or that by putting so many good thoughts into the world real change can be affected, but still, I persist in believing. I believe good will out. I believe Martin Luther King Jr.'s assertion that the arc of justice is long but that it bends toward justice. It can't hurt, I imagine, being an optimist. The worst thing that will happen is that I'll be disappointed and feel ashamed that I was such a dupe.
But, like karma, I feel like shame should be meted out equally. I shouldn't be the only one to feel the weight of being an idiot alone. But there are some people who are immune to shame—or have developed a very good Teflon shield to prevent any dinosaur blood buckets sticking to them. One great antidote to shame is sounding off on people who make you feel like you did something wrong, as you did with the judge who ruled against your Proposition 123 plan. Instead of taking your lumps and saying, "I was wrong," or even, "I disagree with that assessment," according to the Arizona Republic you called out the Republican appointed judge: "Judge (Neil) Wake puts on a robe in the morning and thinks he's God, but he's not," Ducey said. "It's time for Judge Wake to retire. He's an embarrassment to the legal community." Shame shade thrown.
Shame is lopsided these days. Perhaps because shame isn't sticking to people who have developed resistance to it, those who feel it still do so more intensely. Perhaps it's a strategy unto itself—foisting shame off and letting it stick to your adversaries. Shame is heavy and it's hard to get a lot of work done. But perhaps there is something we the shamed can do with these buckets of dinosaur blood. The Extinction Rebellion anti-climate change folks just doused the Wall Street bull with blood and staged a die-in. The nice thing about a die-in is that you can lie on the ground and wallow in your shame, and still make a strong, if messy, point. 
Nicole Walker is a professor at Northern Arizona University, and is the author of Quench Your Thirst with Salt and a collection of poems, This Noisy Egg. She edited, with Margot Singer, Bending Genre: Essays on Creative Nonfiction, and is the recipient of a fellowship from the National Endowment from the Arts. The thoughts expressed here are hers alone and not necessarily those of her employer. For more letters, visit www.nikwalk.blogspot.com.
Be the first to know
Get local news delivered to your inbox!