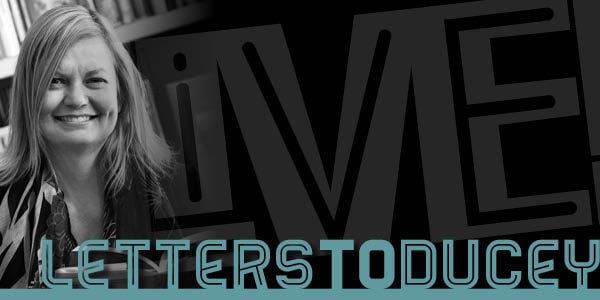 Hello from Columbus, Ohio! I am here feeling very guilty. It's a Sunday and I'm sitting outside at Cup O Joe's coffee house, trying to revise a nonfiction book and finish a fiction book and write an essay about environmental risk in the environmental humanities which I haven't even started. I'm feeling guilty because I've been gone from my kids and my students to hang out with and teach other kids and students. It's for a good cause—called getting the word out about the MFA program and the new Environmental Narrative Certificate that President Cheng just approved.
I taught two environmental studies courses in Ohio. What did I talk about? Mostly guilt. I explained that just the act of flying on an airplane to visit their class to talk about environmental studies was hypocritical—but then, that's what my book Sustainability is about, how individual choices to try to mitigate climate change are important but that you're always going to feel like a hypocrite. You can't be perfect. Perhaps the most honest thing you can do is to pay attention to one's hypocrisy. Every time you drive your car instead of ride your bike, you remind yourself that you are at least paying attention. You notice how the bike ride might have gone. You imagine how you could have ridden the backroads, maybe crossed paths with a coyote or spied a red-tailed hawk. Maybe you would have saved yourself a trip to the gym. Perhaps you would have avoided the gauntlet where I-40 unleashes like a pin ball semi-trucks and RVs and out-of-state drivers onto Butler Road. The RVs target my little car. Ping! 20 points if they pull out in front of me. Ping! 50 points if they make me slam on my brakes. If you rode your bike on the trail behind Little America instead of on the road, yellowing leaves might fall on your head. If you rode your bike, long grasses would brush against your leg.
I told the students in Ohio that's why writing is such a great segue to mitigating climate change. Writers pay attention to the little things. The little things add up.
But then I asked them, "How many of you think individual actions will save the planet?" A few raised their hands. I then asked, "How many of you think the top 100 businesses that contribute more than anyone else to carbon dioxide in the atmosphere have to be the ones to make change?"
Most people raised their hands. "How do you get them to do it?" I asked.
"We're probably going to need the government to make them," they answered.
I told them about my letters to you. I didn't want to bring them down. I just wanted to let them know that 273 letters sometimes don't effect change.
But then I told them about the Extinction Rebellion protest group. I described the Wall Street Bull they covered in fake blood and how the protesters covered themselves in blood and then lied down on the ground to stage a die-in.
We have to stage more die-ins.
I laid down on the ground, sans fake blood.
They laughed. I was semi-serious. Letters matter because they accumulate. Because there's a record of someone noting how fully ignored she is.
The students asked how I remained optimistic. I'm basically an optimistic, sarcastic person. I'm never sure how sarcastic my optimism is or how optimistic my sarcasm is, but I do find the absurdity of the number of letters I've written you more hilarious than maddening. I find the way the current federal government is opening logging in the Tongass National Forest in Alaska and allowing drilling in previously protected oceans and outlawing California from raising its own fuel mileage standards heart-breaking and hilarious. I mean, terrifying and terrible and life-threatening, but so absurd that you have to laugh a little. And then you have to find some fake blood and a copper bull and lie down on the ground until some government official, who could be the hero of this story, pays attention to your letters and your fake blood and the way you rode your bike to work today and asks you how the grass brushed against your leg and the direction the leaf turned when it fell from the tree onto your helmet. The governor—he asks, "Which way did the coyote run? Where did that red-tailed hawk fly off to?"
Nicole Walker is a professor at Northern Arizona University, and is the author of Quench Your Thirst with Salt and a collection of poems, This Noisy Egg. She edited, with Margot Singer, Bending Genre: Essays on Creative Nonfiction, and is the recipient of a fellowship from the National Endowment from the Arts. The thoughts expressed here are hers alone and not necessarily those of her employer. For more letters, visit www.nikwalk.blogspot.com.
Be the first to know
Get local news delivered to your inbox!