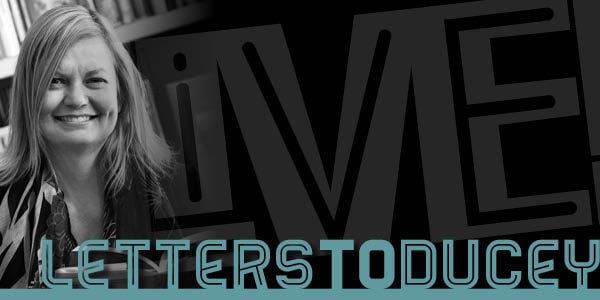 Three years ago, I wrote about my friend, her peach tree and her salary at Flagstaff High School. My friend's husband actually met you in person. At MartAnne's, the breakfast place in Flagstaff with the delicious chilaquiles, her husband came up to you and asked if you knew that his wife, my friend, who teaches at Flag High, hadn't had a raise in over nine years. She was making around $38,000 then.
That, at the time, was a common salary. If you look at the salary charts from Flagstaff Unified School District for 2017, it shows that a new graduate from NAU going into their first job as a teacher will make $34,781. With each additional year of experience, and supporting documents showing your success in the classroom, you can expect a raise of $350. That raise can continue for 10 years. Then, your salary is capped. You can find ways to increase your salary with extra education. From the salary charts, you can see that with 13 years of experience ($38,371) plus a Master of Arts degree (30 credits to earn $1,500 + $800) plus an additional 10 credits of post-graduate work ($500), you could make $41,171. In Flagstaff, chilaquiles cost $9.25. For a family of four, that's $37. Our sales tax rate at a restaurant here is 10.9 percent because we're trying to fund our schools and arts with bonds to make up in a tiny way for funding that does not come from the state. That's $41.03. Add a 20 percent tip, because teachers know how hard restaurant servers work, and that bill is $49.03. Needless to say, my friend and her family don't go out to MartAnne's for breakfast very often.
My friend is a National Board Certified teacher. That means teachers go on to further their pedagogical know-how by practicing nationally approved standards for teaching. It's a rigorous certification process. According to the National Board for Professional Teaching Standards' website, "The certification process is designed to collect standards-based evidence of accomplished practice. In all 25 certificate areas, candidates are required to complete an assessment comprised of four components."
My Flag High friend received her National Board Certification last year. She has a master's degree. She has taken extra courses at the graduate level beyond that. She works throughout the academic year teaching students how to read Ralph Ellison's Invisible Man, modernist poets and classical literature. During the summer she develops new curriculum, sometimes with people like me, who teach at Northern Arizona University, where our students write about the Southwest. She exposes these students to the history, culture, geology and archaeology of the area by taking them to Clear Creek Reservoir and the San Juan River to study issues that affect the Southwest.
She was a big part of the Red for Ed movement. She rallied. She went door-to-door. She went to Phoenix. She collected signatures for the ballot that would raise taxes on they who make over $400,000. Ten times what she makes.
When the ballot measure, which won the election last May, was declared "in error" by the Arizona Supreme Court (stacked with judges you've appointed), and was not allowed to be implemented, my friend became discouraged. Even though you promised a 20 percent raise over the next few years, the fact that none of the staff in her school, none of the counselors, would receive a raise bruised her conscience. The fact that the funding for the 20 percent raise came from special arrangements rather than taxes dedicated to funding our schools made her nervous. 
After 12 years of teaching for the Flagstaff Unified School District, she's leaving to teach in a country where salaries are more commensurate with her skills and education. She'll be living in a country that believes rigorous standards make for rigorous curriculum. The parents will support her high expectations. She'll teach students who can't imagine what the Southwest is really like. Maybe she'll organize a group to come here and study the region. They'll wonder, why in the heck did you leave this beautiful place? I'm not sure what she'll tell them, but I'll tell you, Governor, I'll never forgive you for making my friend leave.
Nicole Walker is a professor at Northern Arizona University, and is the author of Quench Your Thirst with Salt and a collection of poems, This Noisy Egg. She edited, with Margot Singer, Bending Genre: Essays on Creative Nonfiction, and is the recipient of a fellowship from the National Endowment from the Arts. The thoughts expressed here are hers alone and not necessarily those of her employer. For more letters, visit www.nikwalk.blogspot.com.
Be the first to know
Get local news delivered to your inbox!