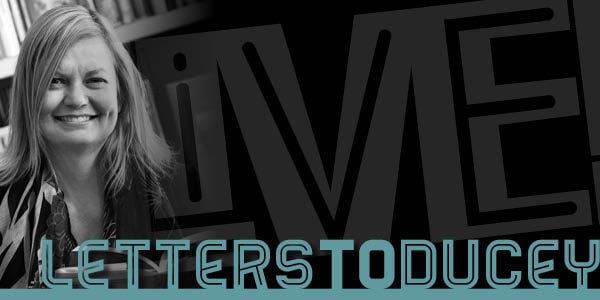 I'm glad to see things are going so well here in Arizona. The birds are out. The sun is shining. Some of us have decided that the pandemic is over and that they'll be riding the waves of our local waterways. Back to back and side to side, people in bikinis splash and tube on the Salt River and Oak Creek and Verde and whatever else counts as swimmable in arid Arizona. Some of us rise and shiners are keeping our Groundhog Day going, staying in our houses, cooking dinner for the 72nd time, washing dishes is just another way of singing "Happy Birthday" twice. Sometimes, I have contests with myself to see how fast I can empty the dishwasher. Then there are the people in the middle who are stepping one foot into the vast vat of COVID-19, testing the water by, say, going to the park, staying 6 feet away for others, squinting at the kids in the skate park. They're standing so close to each other. But they don't say anything.
Without any real government leadership, it's hard to know what to do. We're on our own, trying to figure out when safe is safe. We're waiting to hear what will happen to schools in the fall. Will we start early at NAU? Will we do half online? I volunteered to teach outside but I was derided on Facebook for not considering the weather or the number of people who need chairs or the crowdedness of even outside. Heck, I may as well have been swimming in the Salt River with 50,000 of my closest friends. I was so delusional about my outdoor teaching dreams.
What will fall look like? Will we teach at 50%? That seems about right since teachers in Arizona make about 50% of their cohort's salary. Enrollment at NAU is so down that we had to lay people off. That's what we were afraid of when we tried to make sure our colleagues had tenure track positions—that tenure meant, we're together for the long haul. But they, as we, are on their own it seems. The state has cut funding to NAU by millions of dollars. The school district budget has been hammered too.
We have a billion dollars in the Rainy Day fund. I know it doesn't look like it's raining, what with the people in bathing suits, but if you peel back the layers of your onion heart, dear Governor, perhaps you will find at the core this little knot that pangs for the people who are suffering and could use an umbrella.  
Teachers rallied to teach these last few months. They sat on the phone with kids who needed reading encouragement. The teachers responded to every email question. They gave students feedback on their stories and essays. They cut them a little slack on their homework. They did this not knowing what the future would look like because that's what teachers do. They don't know if listening for three minutes for a child to sound out the word "circumference" will lead to her becoming an astronaut, but they do it because if they don't, she definitely won't.
The teachers who are trying to hold the future as a light in the middle of all this darkness are getting fired. They're taking pay cuts. They're teaching more kids in fewer hours. The counselors, librarians and custodians. Cut, cut, cut.
Other administrations planned ahead. And, thanks to Congress, support for teachers was made available. $30 billion was meant to go to schools. But your friend, Betsy Devos, diverted a large portion of that money to private and religious schools. Erica L. Green wrote for the New York Times: "Ms. DeVos has used $180 million of those dollars to encourage states to create "microgrants" that parents of elementary and secondary school students can use to pay for educational services, including private school tuition. She has directed school districts to share millions of dollars designated for low-income students with wealthy private schools." You and Betsy. BFFs.
The future you see has light and darkness too: it's just that the light is reserved for those to whom so much is already well-lit and the kids who didn't have enough teacher-time to find the light will stay in the darkness. At some point, not even the best teachers in the world will be strong enough, without real support, to hold the light up for so many on their own.
Nicole Walker is a professor at Northern Arizona University, and is the author of Quench Your Thirst with Salt and a collection of poems, This Noisy Egg. She edited, with Margot Singer, Bending Genre: Essays on Creative Nonfiction, and is the recipient of a fellowship from the National Endowment from the Arts. The thoughts expressed here are hers alone and not necessarily those of her employer. For more letters, visit www.nikwalk.blogspot.com.
Be the first to know
Get local news delivered to your inbox!