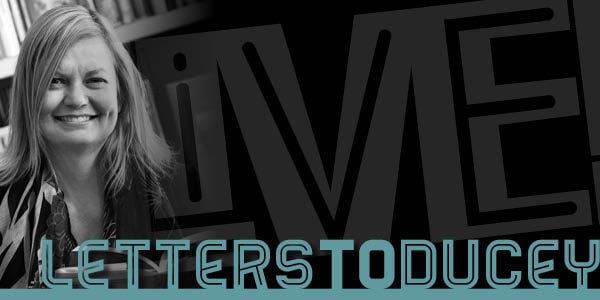 Happy New Year! It looks like 2021 will probably still happen. One great thing about apocalypse mentality is that every day that dawns is a new surprise. As mindfulness experts argue, living in the moment is the path to happiness. Although I'm not a big believer in happiness—I think self-satisfaction is how we got into the mess that is 2020—I do believe in joy. December is usually the month where we wrest whatever joy we can out of a year that always has its vicissitudes. But the mean of the vicissitudes this year was lower than usually, the nadirs numbered more than the zeniths, the lows felt harder than the highs felt delightful. Still, it's our job as humans to wring the hell out of a year to try to get some joy out of it, so for our family's post-Christmas we're-going-to-have-fun-damnit, we took a trip to Prescott where we rode our bikes around Watson Lake. It was a perfect bike ride for 54 degrees in Prescott. We'd left windy and colder Flagstaff, packed leftover turkey sandwiches, and drove the Ash Fork way down to the lake. There were some hiccups with directions. If you Google the Pea Vine trail, it takes you to a neighborhood, but, eventually, we got there and round this relatively flat rail-to-trail track to ride. We ended at a gravel pit where the bridge over a ravine had washed out. And just like 2020, the second half of the ride felt all uphill against the wind, although it was as mainly flat as the way there.
The joys included sighting a crane, a great blue heron, four swans, the promise of paddle boarding around the granite boulders when the weather warms, Max asking questions about why would they build a train track if they didn't need it ("anymore" was the word I could have used to stave off this interrogation), Zoe riding far ahead with Erik while I listened to Max's other significant stories like how it would be easy to build a bike: "You just need wheels and a seat and something to hold the wheels on. And something to hold the seat to. And handlebars. And brakes. Pedals. Well, maybe it wouldn't be so easy."
But the highpoint of the day was the post-ride trip to Trader Joe's. Dear Governor Ducey, my letters to you have fallen on deaf ears. NAU still operates with a third less of the state funding it did five years ago. Students pay 97 percent more in tuition than they did in 2006. Voucher programs and charter schools proliferate across the state. Because the distribution from the CARES act went to larger corporations and Evangelican leaders like Joel Osteen, rural communities received less money than their urban counterparts, forcing small companies out of business. My dear and favorite store, The Flagstaff Farmer's Market, on Fourth Street, couldn't make it through the pandemic. They lost half the building to a hunting store, halving their retail space. They couldn't survive on produce sales alone. Now, Flagstaff is left with zero locally owned grocery stores. My heart is broken for those who relied on the store and for the owners who gave so much to the community.
Their existence staved off my deep and slightly misguided desire for one thing Prescott and Salt Lake and Phoenix have, that we don't. A Trader Joe's. My husband Erik doesn't see the attraction but you should have seen Zoe zipping down every aisle, her hands full of cauliflower gnocchi, almond, pistachio, cherry and chocolate trail mix, everything but the bagel seasoning. Everything but the bagel smoked salmon. Everything but the elote elote mix. Max found some cocoa puffy cereal and Chex Mix that isn't called Chex Mix. I filled the cart with dim sum possibilities: chicken shumai, gyoza, spring rolls, wontons. We'll have a Chinese New Year celebration with very little dumpling-making on my part. Even Erik, who is unconvinced, added flowers and chili dusted dried mango to the cart. Did I mention the price? Everything but the bagel seasoning is $4.99 at Fry's. And I love Fry's. They're the least expensive store in town but the EBTB seasoning at Trader Joe's was $1.99!
Dear Governor Ducey, if teachers and professors are going to be furloughed and paid a fraction of their contemporaries across the country, try to make ends meet when the cost of housing in Flagstaff is 43% above average, when the cost of groceries is 15% above average, can we at least have a Trader Joe's to turn some of these low points into a high one? 
Nicole Walker is a professor at Northern Arizona University, and is the author of Quench Your Thirst with Salt and a collection of poems, This Noisy Egg. She edited, with Margot Singer, Bending Genre: Essays on Creative Nonfiction, and is the recipient of a fellowship from the National Endowment from the Arts. The thoughts expressed here are hers alone and not necessarily those of her employer. For more letters, visit www.nikwalk.blogspot.com.