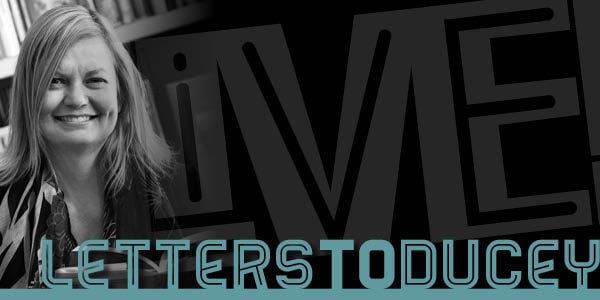 We drove to the middle of Utah for a mostly isolated Thanksgiving with just our family and Erik's parents who are mostly quarantined. Of course, mostly isn't perfect, but we all got tested here and the parents have nary a COVID case in their county. Erik's stepdad, Rick, does go to his physical place of work, like most people who work for the schools in Utah do. My sister, biology and AP environmental sciences teacher, teaches from her classroom every day to about half of her students. The other half learn from home, as her 9-year-old son does. Happily, my sister lives with my other sister right now, so that sister can watch her 9-year-old. How other teachers with kids do this, I don't know.
There's a big article in The New York Times about how soon teachers are going to burn out teaching like this. I met with the teacher fellows who teach in and around the Navajo Nation. One teacher's students have their assignments delivered by bus, a kind of reverse transportation system—instead of taking the kids to school, the bus takes the school to the kids. Some of the teachers have started online, made it to a hybrid model where some students come in one day, others come in the next, and now they've returned to online only. A Facebook friend pulled all three of her kids out of elementary school because Zoom school required too much screen time. As I talked to my teacher fellows, we all worried about students who weren't showing up, about students who wouldn't turn on their cameras, about students who looked like they had signed on but when you asked them a direct question, crickets. We'd love to require cameras to be on but with wireless access issues, you can't force people who don't have the bandwidth, or not even the service available near them, to turn their cameras on.
Erik's stepdad left a big job at IBM to work at the high school in Wayne County—mainly because he wanted to retire to his cabin near Capital Reef but he also likes to be of use. He's the part-time tech guy but now also the part-time librarian because funding is low and librarians in Wayne County are in short supply. He's been a part-time member of his town for 20 years but now that he's working at the school, he's meeting people who have lived in the county all their lives. He knows each of the students' names and all the teachers. He tells Erik and me about someone's recently engaged daughter who had just started Utah State and about how most kids go to college at Southern Utah University. He knows who runs the post office now and who is selling part of his farm. He said, "The other day, I just found out that our janitor? She's the mayor of Bicknell!"
One hundred and fifty years ago, when I first started writing you letters, dear Governor, I started thinking about community. Where does it come from and how does is grow? There has been a lot of discussion lo these many years about how rural American and urban American are directly at odds. Rural Americans seem to be saying that their way of life is being decimated by global forces. Urban Americans imagine rural Americans to be stuck in some kind of fantasy of the past. Politicians speak to rural Americans' plights but they seem to devalue them, as you did when you provided $172 of relief per urban capita and only $116 per capita to small cities and rural areas for pandemic relief. "Let the governors be in charge," was the mantra. Governors aren't meant to be organizers of community, necessarily. I suppose they're not even supposed to be life-savers or role-models. But I did think they were supposed to be fair-shakers, justice makers. I did think they understood basic architecture. That the main floor of the project had to be sturdy before you could build up. That main floor of teachers, students, principals, janitors, tech teams and librarians working in the only community center that survives a pandemic—the schools. And I did think that maybe the governor types would recognize that the more reinforced the rebar of these schools, the higher the surrounding governments, businesses, families and other communities could build. But the way you support this base layer, dear Ducey, is with as much substance as a deck of cards. So fragile, this foundation, that is holding its own, for now.
Nicole Walker is a professor at Northern Arizona University, and is the author of Quench Your Thirst with Salt and a collection of poems, This Noisy Egg. She edited, with Margot Singer, Bending Genre: Essays on Creative Nonfiction, and is the recipient of a fellowship from the National Endowment from the Arts. The thoughts expressed here are hers alone and not necessarily those of her employer. For more letters, visit www.nikwalk.blogspot.com.