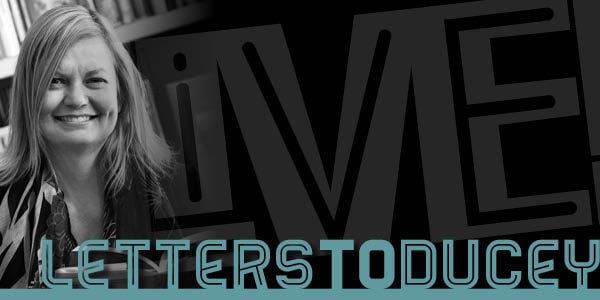 I keep forgetting to write you a letter. The sad part is, I think you listen even less than you once did to my beseechings. I can tell because even though We the People have now passed two education initiatives, you and your comrades are again trying to block them from being implemented. The first time, with Prop 123, you and your Supreme Court friends found the language to be lacking. Now, with Prop 208, you're passing bills that would gut the provisions for the wealthy to pay just a tiny bit more so kids can have a solid public education.
I shouldn't be surprised. You're the one who wants more vouchers so more kids can go to private and charter schools, taking money directly out of the public school coffers and putting them in the pockets of schools that get to choose their student population, in schools that profit from those public dollars. Your plans are committed to making sure the income inequality gap never closes. Fancy schools for wealthy kids. Regular schools fully defunded.
"Income gap." "Public schools defunded." "Charter schools profit from public dollars." Oh my goodness, if I type these words again, my fingers are going to fall off. Dear Governor, I've written to you about fly fishing in Utah, hiking down the Grand Canyon, befriending a coyote, wondering how my neighborhood Lake Elaine disappeared. I've written to you about my dear colleagues and the frightening budget cuts. I've written to you about my colleagues losing their jobs and their health insurance with two day's notice. I've written to you about how we marched and how we wrote postcards and letters. I've written to you about the garbage lining Butler Avenue and the weird way that hotel rooms in Phoenix make the beds with duvets, forcing guests to turn the air conditioning down to 63 at night. I've written about water and my friends on the Hopi Mesas who worry about their crops. I've written about Blue Sky Farms, which is losing its farm land to more development. I've written about destruction masquerading as development. I've written that growth doesn't necessarily mean "denude the landscape." I've written about the Mexican Gray Wolf who cannot seem to get a foothold in its territory—at least not while you're in charge.
I'm writing this through slanted eyes. The letters draw my eyes closed. The state squeezes through its commitment to scarcity. You and your buddies want teachers to stop talking about anything controversial in the classroom. You define controversial as "that with which you do not agree." Water is controversial. Wolves are controversial. Masks and canyons, swimming pools and roads. Trees and birds and even rocks. Apples are controversial. I imagine these newly silenced teachers, in front of the class, telling students to take out a pencil and some paper. Do you know that they still grind paper from old growth forests? Pencils are more sustainable than paper. Shh, teacher. Don't say a word.
Sometimes I take the measure of a person by imagining what they wish they were rid of. A governor, you would think, would not wish some of the people of his state to disappear. But you are not a regular governor. I imagine you wish these people at the front of classrooms would just be quiet. I imagine you wouldn't mind if they fully disappeared. I imagine you wish the poor people were gone, even though you do like the work they do. Giving them a wage for their work that would lift them above poverty would be one way to make poverty disappear, but you don't want them to go that way. I'm sure you wouldn't mind if all the liberals disappeared, what with their tenacious complaining about the rights of immigrants, the rights of animals, the rights of children. Who are these leftists to even use the word "right"? Left is never right, in your book.
I wonder sometimes if you wish these letters disappeared. If I, the persona who writes these letters to you, just up and went away? Think how much nicer your side would feel—nary a thorn in it. Why should you have to look at the divide you've made? You just signed a law that ensures votes disappear. If you haven't voted recently, no ballot for you. Magic. Just like the space between the north and south rims of the Grand Canyon, you can't see what's not there.
Nicole Walker is a professor at Northern Arizona University, and is the author of Quench Your Thirst with Salt and a collection of poems, This Noisy Egg. She edited, with Margot Singer, Bending Genre: Essays on Creative Nonfiction, and is the recipient of a fellowship from the National Endowment from the Arts. The thoughts expressed here are hers alone and not necessarily those of her employer. For more letters, visit www.nikwalk.blogspot.com.