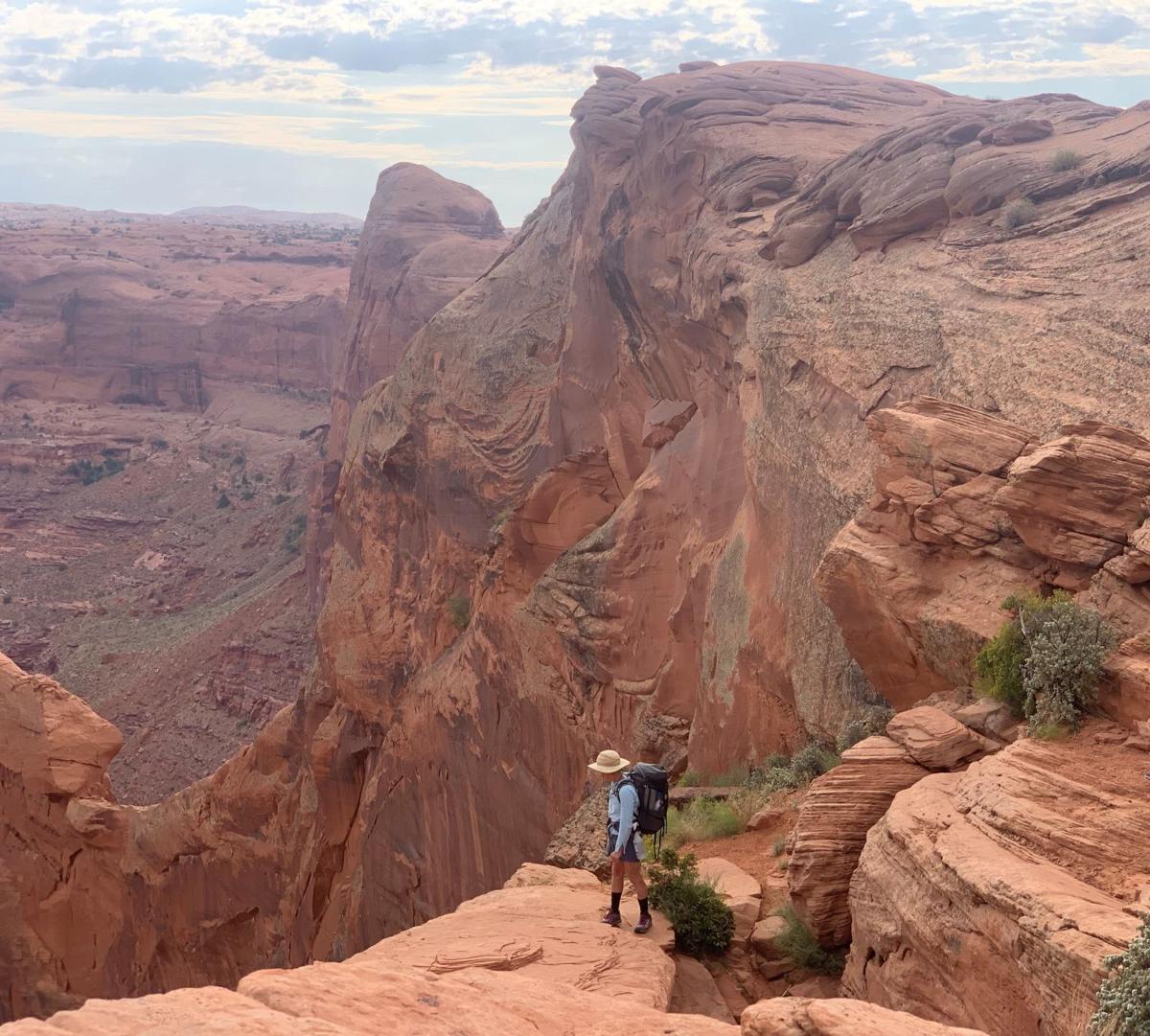 Last week, the Alabama legislature reversed a 1993 ruling that prohibited teaching yoga in the public schools. The new ruling came with a caveat: yoga OK, but no Oms, no namastes, no Sanskrit names for the postures. To call the postures asanas, which is everyday yoga-speak, that too would be a no-no, as would the practice of meditation, guided imagery or anything that hinted at the existence of an Eastern philosophy. Alabama has made clear that its population will not be shifting from Christianity to Hindu or Buddhist gobbledygook any time soon, and relaxation and enhanced states of mind through breathing will be monitored for any hint of foreign influence.
OK, Alabama. Separation of perceived church and state. Who can complain about that?
Don't worry. I won't beat that dead horse, the horse of What is religion and what is not. Religion is a flash point these days. It has been for millennia. The image that sticks with me is that of a bedroom in Gaza where a Palestinian man stands at the window, looking out. Behind him, stretched across the width of his bed, lies an undetonated Israeli bomb. He is living inside his home with a potentially murderous explosive device occupying half his bed. It is too big and heavy to move, yet its existence there will force him to leave his home. His mind, heart and territory are occupied. He has one idea of God and the bomb has another.
This is religion at an impasse. This is culture at a flash point. This is history, clothed as religion, insisting on a duality called right and wrong. Alabama made a courageous decision to allow a softening, a compromise. Parents who feel comfortable with the unknown quantity of downward dog and mountain pose may send their children into the fray. That's no small thing. It's a turn into uncertainty. It's a willingness to move away from right and wrong, into the territory of curiosity and let's see.
My feelings about religion have forever been in flux. As a kid I liked the architecture of Christianity—the literal architecture of our church. Its plain stone walls were uncomplicated and a comfort to me. I often went to church alone and stayed long after the service until the custodian rattled his keys, a reminder it was time to go home. And what did I do there? I sat in wonder. I wouldn't have said I was contemplating God. Instead, I was contemplating silence. The church was unadorned, simple, bare, and I could sit undistracted and feel what was essential inside me. More and more, at 12 years old, the world around me felt full of inessentials—expectations, opinions, judgments—but in the quiet of the church I could feel these melt away. For an hour or two I was freed of the voices clamoring inside my head, as well as the misunderstanding that what is right cannot be wrong and what is wrong cannot be right. Every other day I lived, in some sense, with a bomb in my bedroom. Alone in the silence of the church, I was able to carry that bomb outside and bury it where it would bring no harm to anyone.
I grew up, left home, and the plain church walls gave way to a landscape of canyons where I learned a different kind of silence, call it the auditory shadow of rivers. It was a silence that rang, a reminder that there were and are places on earth not yet marred by human disagreement and war, houses of a kind of God I had never encountered. Youthful beliefs are simple beliefs. They don't lack passion, but they're missing a complexity that puts meat on the bones of everything we are and do. Out in the starry world, the world of dark nights, of water and stone, my faith shifted from a need to be shielded by an invisible external force, to a belief in my responsibility to live with the consequences of my actions and particularly my thoughts. There is no magic in this. At times it feels like the dullest path imaginable, a pedestrian response to a world of infinite mystery, a pastrami sandwich on a menu of miracles. But this earth is enough for me. Its gods are everywhere and they don't disappoint me.
In my current state of faith there is little to fight for, little to hold up as righteous or even right. There is uncertainty, not of the kind that hesitates, but an uncertainty based in curiosity. A sense that questions are more fruitful than answers, that questions open a door that answers close.
Almost 30 years ago, one Alabama paper reported that a mother in Birmingham said her child brought a relaxation tape home from school and it made the boy "visibly high." A frightening thing for a mother, to see her son transformed by nothing more than language—though language is, of course, the great transformer. I applaud Alabama's recent step into the unknown, though it's easy to be astonished at the power of yoga and other ancient Eastern techniques to threaten the bliss of ignorance. The unknown is the bomb in the bed. Or more accurately, the mind of the bomb in the bed. It's there in front of us. Its presence is unmistakable. But its potential is intimately entwined with the minds of those who sent it—in this case, on a path of nascent destruction.
But for the public school students of Alabama who stand in mountain pose, what will it be? A path to health and relaxation, or something else? Which doors will close in order for others to open, and which ones open only to close? Fertile questions, Alabama. Our eyes are on you.
Margaret Erhart is a writer, teacher, traveler and landlady. Some of her favorite work has been as an artist-in-the-schools in Tuba City, as a firefighter and as a Grand Canyon hiking guide. She is the author of five novels and has published essays in a variety of magazines. To find out more about her work, take a look at www.margareterhart.com.