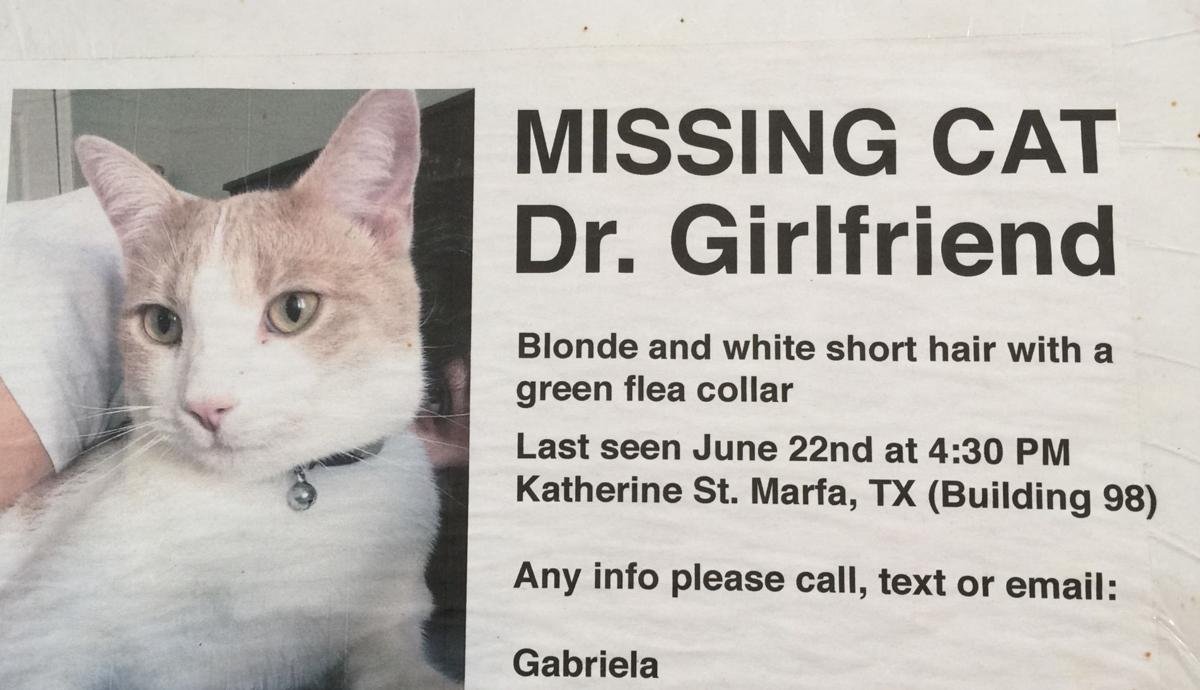 Rain had dimpled the photocopied paper; sunshine shredded its edges. Despite the wear, the poster remained steadfastly stapled to the telephone pole in Upper Greenlaw.
It was a lost pet sign, 8.5 by 11 inches. The template was familiar — thickets of exclamation points, an image of the missing animal, and bold, uppercase letters telegraphing urgency.
I spotted it as I drove to a friend's house, put my car in park and approached. Below the headline, a blanched image occupied most of the real estate. In it, an elderly Chihuahua sporting a rhinestone-studded collar reclined on a red, velvet pillow. The dog looked pampered, portly and entirely incapable of fending for itself outside of the perimeter of a home. I couldn't look away.
The details below the image zeroed in on the critical data points and practiced an almost haiku-like word economy. Answers to Miss Thing. Deaf in one ear. Doesn't like strangers. No tag. Last seen near Cedar Safeway. Please call day or night. Reward offered!!!!!!!
My heart broke a little for Miss Thing, but it broke a little bit more for the person who lost Miss Thing. I lingered on the poster and considered the trail of labor that had brought it here. Noticing the absence of the pet. Looking, searching, possibly some panic. Walking the neighborhood while calling its name plaintively. Creating the poster, schlepping to a Xerox machine, rounding up the stapler and papering the neighborhood with the announcement. And then the anguished waiting.
I wondered if pet and owner had been reunited.
About 10 years ago in Homestead, Florida, I saw what I assumed to be a homemade poster with a genuine plea. "Loss Cat" was scrawled above a B&W mugshot of a feline with fangs. Someone had penciled in a mustache. "Limps, dirty. Needs medicines. Foam." I lingered on it and laughed. Then I scalloped my fingernail beneath the masking tape that affixed the poster to the pole and took it home. It turned out to be a replication of an internet troll meme created to hyperbolize and mock lost pet posters and the attributes that give them their appeal: sincerity, DIY graphic design and human beings unabashedly proclaiming love for animals.
A few months later, I spied another lost pet poster. This one was real (as most are, though I have no quantifiable research to buffet this claim). It was thumbtacked onto a bulletin board in a Panguitch, Utah, super market. The earnest text. Blurry and stretched photos. The gorgeous openness of the pet owner who advertised that Roxie, the missing poodle, "is my whole world." The poster was, as my friend Julie says, so desperate and so simple. I took that poster, too. I didn't know all the reasons why, but I felt compelled. A project was forming but still unclear. What was the question if lost pet posters were the answer?
What I did know when I began collecting these posters is that they radiate hopefulness. Lost pet posters are public love letters with an SOS overlay. Breaking news and hyper local, lost pet posters are temporary exhibitions on our community wallpaper. They are, in essence, small, sincere stories we will most likely never know the endings to.
Now, 10 years after that first poster in Florida, I have collected about 100. As I've done so, I've brokered inner peace with an ethical entanglement. Was removing a lost pet poster from the public sphere increasing the probability that the pet and owner would not reunite? I suppose it is possible, but I don't find it a realistic consequence. The common approach with lost pet posters is that more is better. Rare is the pet owner who makes one. Or two. After collecting the first few, I decided that the posters would not be forsaken and isolated into the dark folds of my file cabinet. They would be collected into a book — displayed and public — two aspirations the posters had when they were created. Even so, I knew why lost pet owners made their posters, but why did I find it so necessary to seek and collect them?
A fair portion of the posters were harvested from the summers of 2017, 2018 and 2019, when I slowly crisscrossed America in my car. Those were bleak years, and I was viewing America from afar as I taught journalism and storytelling at a university in Bulgaria eight months a year. In my heartsickness over the toxic leadership infecting our public decency, when I returned home, I turned my attention toward something emblematic of our everyday humanity. Pathos, vulnerability, commonality: I was unsure they still existed, but I found them in lost pet posters. The more I collected these posters, the more the deep water of my project revealed itself. This was a quest, a search for quiet, guileless goodness. I needed to look because I wanted to find. I had not lost a pet, but I had lost some faith in my country. And the book that compiles these posters will be a testimony to love and hope. It will be evidence of a more tender world still alive in our midst.
Laura Kelly's book, Lost Pets, will be published in September 2021 by Burning Pencil Press, Ltd.
Originally a flatlander, Laura Kelly is a journalism professor who teaches writing and storytelling at the American University in Bulgaria. She lives in Flagstaff during the summer months and calls the city one of her homes. She uses Mary Oliver's words as her manifesto: "Pay attention. Be astonished. Tell about it."