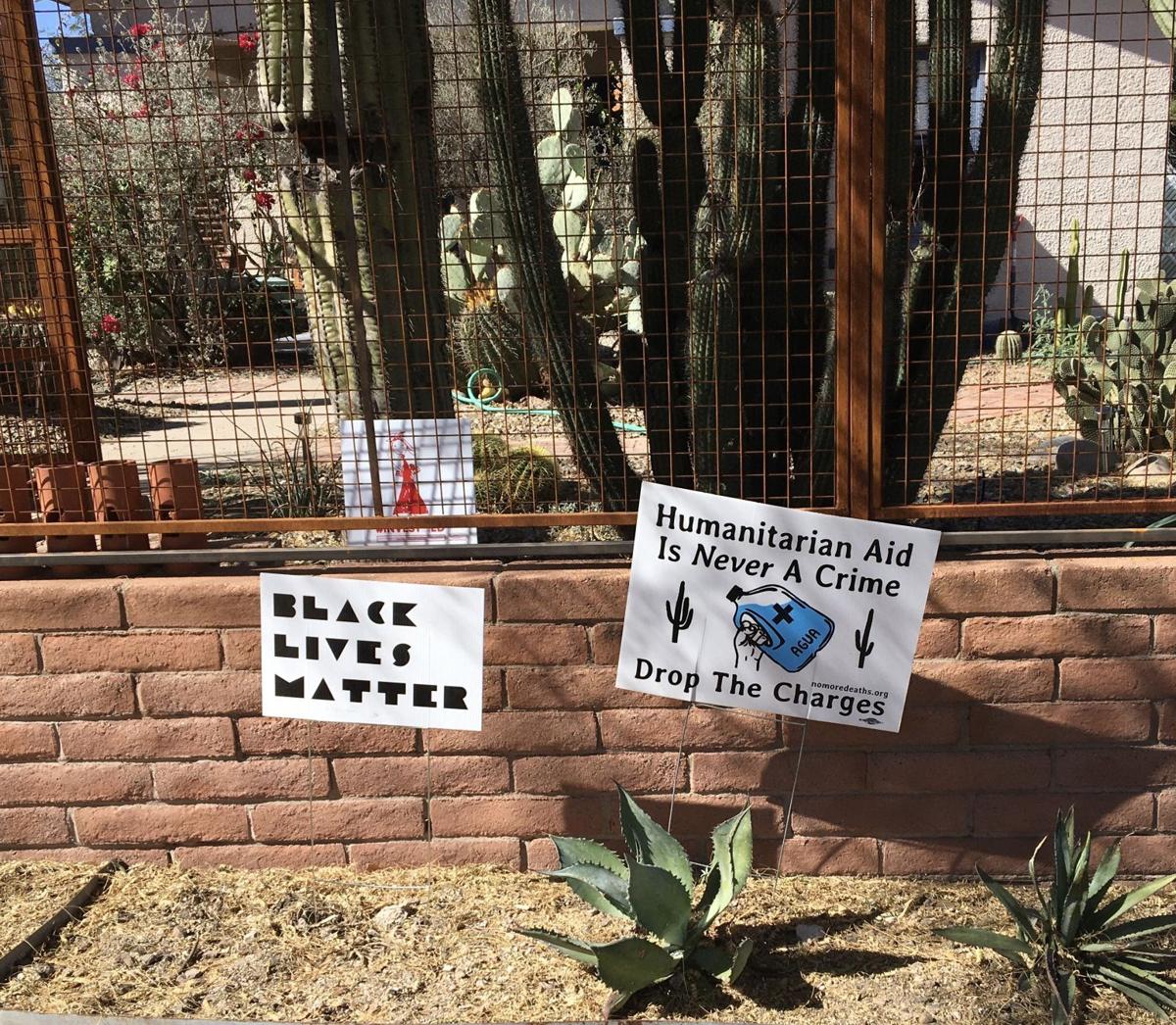 Education has become a political flashpoint. The grownups are arguing; at the center of the argument lies the stinking, rotting carcass of American education.
Last Friday, Flagstaff Arts & Leadership Academy (a place I'm proud to call home as an educator) held an all-school assembly that centered issues impacting Black, Indigenous and People of Color (BIPOC), and the voices/thoughts of our BIPOC neighbors and friends. The assembly was organized by my colleagues Janeece Henes and Michael Levin; the former mayor of Flagstaff, Coral Evans, generously took time out of her schedule to share her story of becoming the first Black mayor in the state of Arizona, and the morning began with a moving, aching, but powerful and necessary, talk from artist Ed Kabotie about the history of First Peoples in the West. 
As I continue to grow in my understanding of white supremacy, I can only consistently draw out this conclusion about our country's history (if you start with the arrival of Europeans):
Ours is a history of many belligerent bullies.
Ours is a battle of true stories over jingoistic illusion.
Ours is a brutal struggle between individual convenience and common good.
Though I am a lifelong card-carrying Feminist (capital F AF), and though I do believe Feminism is very necessary, I think the most important, urgent work we need to do as a nation is around the matter of racism.
Activism doesn't have to be big. If you think you need to set down your whole life to make the world more just and equitable for your neighbors, you are wrong. As Moira Rose once said, "You just fold. It. in."
Fold it in. You don't have to quit your job. (You can be anti-racist at work!) You don't even have to spend a dime. (Though give some when you have some.) You don't even need to break a sweat. (But sometimes people need an able body.)
With respect to education, I often hear people say, "'But doesn't all this racism talk politicize education? Aren't we supposed to be educating students and not indoctrinating them?'" (Indoctrination. Verb. Code for: fear that young people will form opinions that may not align with the gnarly status quo.)
Here's the thing: education is political. It has always been political. Where you went to school, if you went to school, your ACT scores, your going to or not going to college… all of this? These are political matters because success in school relies, in this country, so heavily on Euro-centric ways of learning and "teaching" and "using" and "defining" knowledge. These are political matters because education is, for the time being, the bridge to building a tolerable life in this country.
My parents had some money; we were solidly upper-middle class. (When such a thing still existed.) They are, like me, both white. My father grew up in a kind of financial poverty that I cannot fathom. And yet my father got out of the socio-economic class into which he was born.
This was far from easy. He was just out of high school when he rolled up to Chicago, dead broke with a plan.
He was a homeowner with children before the age of 30.
He was able to send all three of us to the colleges of our choice.
However, I cannot deny the fact that my father's story is not at all unlike countless other American stories. It's just that if my dad had been Black he would have probably had to work even harder (and my father busted his ass for his family all his life, even still), and even then would he have ended up with a house in the wealthier suburbs of Chicago? Able to send all three kids to college, despite their lousy grades?
I'll let you answer. Then we can talk more about "equity" and "freedom" in America.
I was able to get a very good post-secondary education which later led me to a very prestigious school for my MFA and finally into a career that I love, that brings meaning to my life. I am so lucky in that regard. This is true for so very few adults with regard to their paid jobs.
In K-12? I was an academic dumpster fire, and though it took years to undo the damage American education wrought on my psyche, I finally learned that my problem was never that I wasn't "intelligent" or "capable," but that I didn't really fit this old, dusty, capitalist, Colonial mold of "teaching."
I am not the person I was when I was failing all of my classes in high school.
I am not her, but she is a part of me.
I am not the same person, but high schools across America are mostly the same as they were when I was in high school: pedagogically, structurally, same lockers, same desks, same rote memorization, same "forced knowledge" being dictated from some largely white, largely male folks "on high" at the state and federal level.
Were it not for a handful of teachers who saw through the murk and muck of scantrons and GPAs to find me, my path in life would have been awfully different. (And I mean awful in every sense of the word.)
But flip my story. Let's say I was a quiet Black girl attending a predominantly white, large public school in the '80s and '90s and failing all of my classes.
Who would have found me? Would anyone have found me?
I was found by white, largely female, educators who had the gift of humanity and the wisdom to know that kids are worth way more than a grade or a score, but where does that humanity end even among well-intentioned, basically decent, white educators?
Think of all the brilliance, all the good poetry and science and prose and medicine that was and continues to be lost because Black, brown and Indigenous girls, particularly, are overlooked in the American K-12 education system?  Doomed to fail because they couldn't flourish in a machine that was built in order to destroy them.
And I'm not talking about American schools in the '50s and '60s. I'm talking about the '80s, the '90s, right now.
American education was designed with the white, heterosexual, male ego—not with all of humanity—in mind. I can no longer accept this.
We are well past needing to "feel our feelings" as a country. We need to get down to the work of reparations—look the word up, research, read on the subject before you freak out—and we need to figure out ways to share out and pay up, whatever that looks like for you.
If you are a white grown-up American and have to grieve on race and Colonialism and your role, your complicity in it; do it privately, please. I would suggest heavy sobbing during your morning shower—makes you feel like you're in a Lifetime Original (and our people love that stuff).
When we walk Abe, Sarah and I pick up trash where we find it. We really like our new neighborhood, and even though we're just renters, we want to be good neighbors. We say hello to people. We give the dude who is always outside the Circle K, eating and bobbing his head to music only he can hear, all the change in our car. Little things. Nice things. Just because and also because as lesbians, Sarah and I know the value of a community that uplifts, that elevates, that allows a person to thrive.
As a legally married couple, Sarah and I could, in theory, live anywhere in America. We could live in Bob, Nebraska (not a real place), but would our neighbors in Bob be nice to us? Would they welcome us? Treat us like a member of their community (which is really just another word for family as far as I'm concerned)? Would they cast their votes for politicians and bills that would help us have greater access to care we need to live healthy? 
Or would our neighbors in Bob be hostile to our presence? Because if they're going to be hostile toward our very presence, then Sarah and I cannot, in fact, live there—at least not well or comfortably. So the theory of "Nation of States! You can live anywhere!" is a massive, pathetic lie.
We are not a nation of states, but a nation of communities. Real freedom is not accessible to many Americans. Are we okay with this? I'm not.
Look around yourself—your neighborhood, your workplace, your classroom (whether virtual or in person). Who is being overlooked? Who is lost and not being found? Find them. That's a good start.
Allison Gruberis a writer and educator living in Tucson, Arizona. Her work has been produced on-stage, anthologized and published in many literary journals such as Pithead Chapel, Brevity and The Literary Review. Her first collection of essays, You're Not Edith (2015), was a Lambda Literary Award Finalist. Her second collection of essays, Transference, will be released with Tolsun Books in the fall of 2021. She holds an MFA from The School of the Art Institute of Chicago and has been teaching at the secondary and post-secondary level for well over a decade.