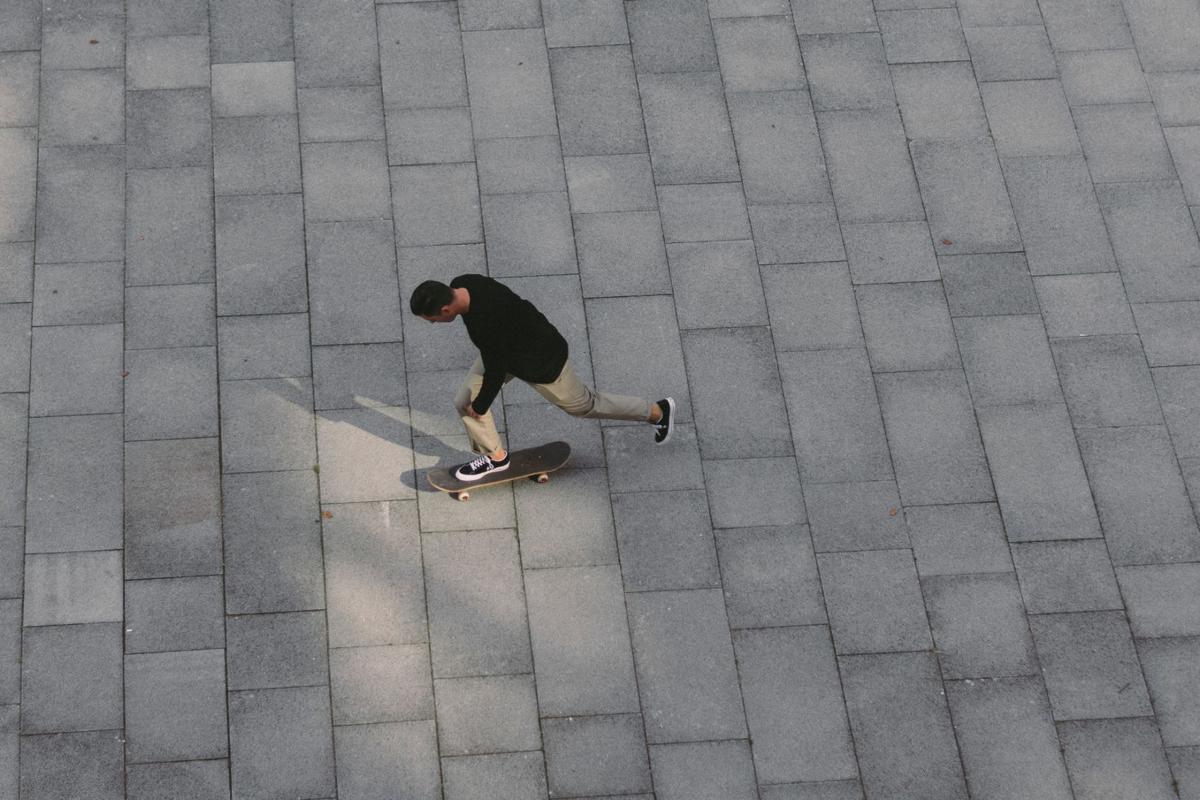 When I was growing up, girls didn't skateboard. Girls did the dishes.
I wasn't forbidden to skateboard, but it was a boy thing, a thing my brothers did. Back then, breaking into boy territory meant wearing pants to school.
We had a long, sloping driveway beside our suburban house in central Florida. After school my brothers busted out the boards and practiced their moves. I watched from the kitchen window—their long, adolescent boy bodies like human linguini as they swirled and stretched into handstands and jumps. I don't remember envy or longing or a burning desire to join them. But I watched, feeling drifty and mesmerized. Maybe I never wanted to join; I just wanted to watch.
These days I mostly move through cities on foot making my way from home to work to shop to park to café. I see the skateboarders hiving on the concrete that covers urban spaces. They cluster and whoop, practice their moves, showing off and veering around walkers, strollers, joggers. They scrape railings, scallop down steps, launch themselves and flip their boards. The cadence of their wheels whirring closer makes its own gritty music.
Images of my brothers float to the surface my memory. I didn't want to join. I just wanted to watch. And listen.
Listen the accompanying soundscape recorded by the author here.
Originally a flatlander, Laura Kelly is a journalism professor who teaches writing and storytelling at the American University in Bulgaria. She lives in Flagstaff during the summer months and calls the city one of her homes. She uses Mary Oliver's words as her manifesto: "Pay attention. Be astonished. Tell about it."