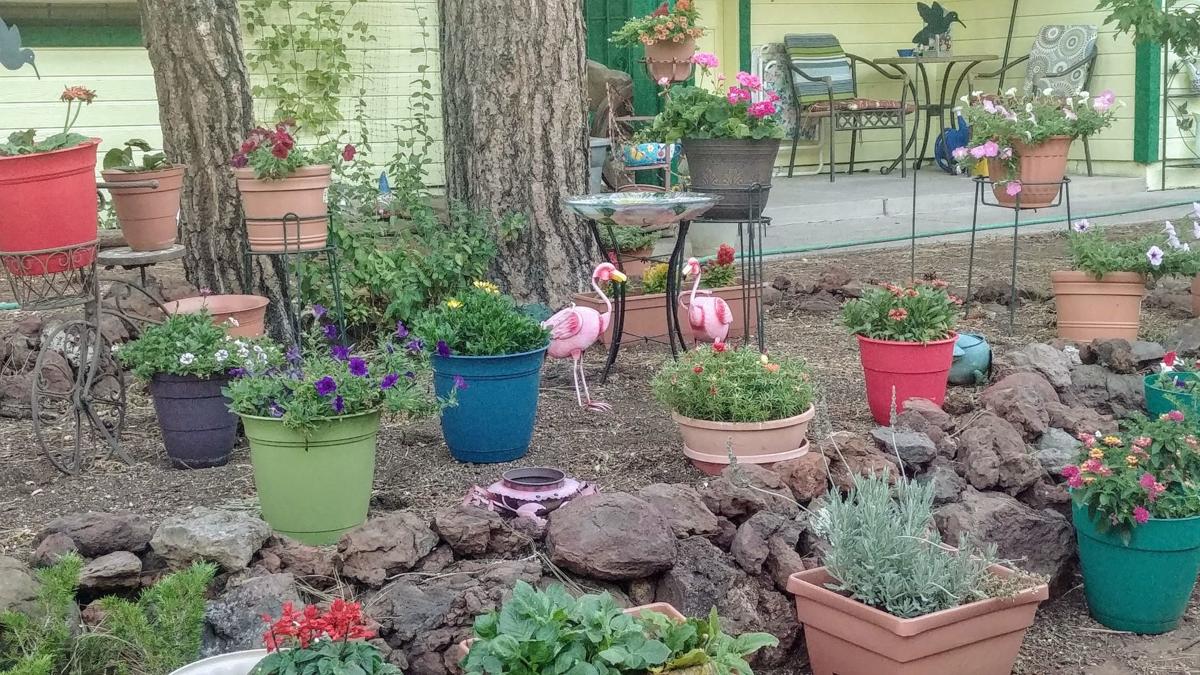 I've been struggling the past few months with a feeling that I've come to describe as post-Brooklyn let down. I miss everything about the neighborhood I lived in earlier this summer: The school children down the block, the local book store around the corner (with a fat cat named Tiny) and the roses that grew in small gardens in front of many of the brownstone buildings. My friend, Aly, listens to me wax on about my daily neighborhood walks and determines that what I miss the most about Brooklyn is the amount of walking I was doing. She suggests I get re-acquainted with my own neighborhood by taking up walking again.
It seems like an easy enough thing to do, this walking business. I have watched plenty of my neighbors walk while I sit inside drinking coffee and looking out the front windows. Some even run or push strollers or walk their dogs. But I'm not particularly outdoorsy, which seems antithetical to living in a mountain town with more than 50 miles of trails and surrounded by forests. The problem here is that I don't know where to go. It's one thing to walk with the intention of going somewhere. Whenever I left the Brooklyn apartment, I was heading for coffee or a bagel or soap or to catch a train into Manhattan. My grandmother and I used to go for walks, but it also was with a destination in mind—the bakery, the mail box or her brother's house. When I step out onto the sidewalk here in Flagstaff, I don't know where to go, but I start with a basic decision: I go right.
My first set of walks are short, usually a few minutes around the "block," which is not shaped like a square in any sense, but rather a series of circular attempts by the neighborhood designers perhaps to leave parts of the forest intact. After a few days, my walks get longer, so much so that last week I found myself in a part of the neighborhood I didn't recognize. A mild sense of panic enveloped me—I was without a phone or GPS and didn't remember the way I came in order to reverse the walk. A street's name seemed familiar so I followed it and it eventually led to my street. The next day I reversed the walk, discovering that I had been only one block away from my house.
How can something familiar also be unrecognizable? Driving through my neighborhood, streets at a distance from front yards, is a different experience from walking crooked and crumbling concrete sidewalks. While walking I don't focus on the curve of the street or the house numbers as I do with driving, but rather on all of the gardens in our neighborhood. If I recognize a street by its roses and irises, I will certainly be lost when the flowers die. I've started marking parts of the neighborhood by lawn ornaments now: Antlers, carved wooden bears, squirrel statues and American flags. Even so, I am regularly surprised when I encounter that one carved bear that holds a sign reading, "Bear hugs, 5 Cents."
I have to walk early in the morning, before work. Also before the coffee has finished brewing and often before I'm fully awake. The movement wakes me up, along with the occasional wave or greeting from a neighbor. People are friendly first thing in the morning, which cheers me as well. Sometimes I want to cross the street and ask one neighbor how she has kept her impatiens alive for so long; another, why he cut down the trees in his yard only to replace them with boulders. My mind takes in the yards and flowers and lawn ornaments, noticing how the shadows of trees move across lawns or how automatic sprinkler systems water more sidewalk than grass. When I get home, I take a survey of our own front yard, noticing how the crab apple tree blocks most of the front window and that the forest grass is already dying back with the heat and drought of this summer. Inside, I pour myself a cup of coffee and begin writing about that morning's walk and all of the things I noticed along the way.
This is not the kind of writing I imagined doing at this stage in my life, I tell my friend, James, himself a poet. Shouldn't there be books and something else from all this writing by now? He listens thoughtfully, and I can almost see the beginning of a smile on his face. I'm no Annie Dillard or Henry David Thoreau, I continue, writing about beavers and ponds and woods. James listens patiently and nods before breaking out into a huge grin. He welcomes me to the club of "walking poets"—people who need to be outside and who share what they notice through their writing. Somehow, I feel better that he puts a name to what I'm doing, even though I've never thought of myself as either a walker or a poet. I owe that man a cup of coffee. Or a wee dram of whisky. Or both.
As I write this letter, I've come to understand that I have been walking with a destination in mind after all, although it took me a while to recognize it. The destination is the yellow house with impatiens, the carved wooden bear, the grasses and squirrel statues, and our own crab apple tree. I'll recognize these from now on as the talismans of home. Unbeknownst to me, I have arrived at my destination.   
Stacy Murison's work has appeared in Assay: A Journal of Nonfiction Studies (where she is a Contributing Editor), Brevity's Nonfiction Blog, Hobart, McSweeney's Internet Tendency, River Teeth and The Rumpus among others. She holds an MA from Georgetown University and MFA in Creative Writing from Northern Arizona University where she now teaches composition.
Be the first to know
Get local news delivered to your inbox!