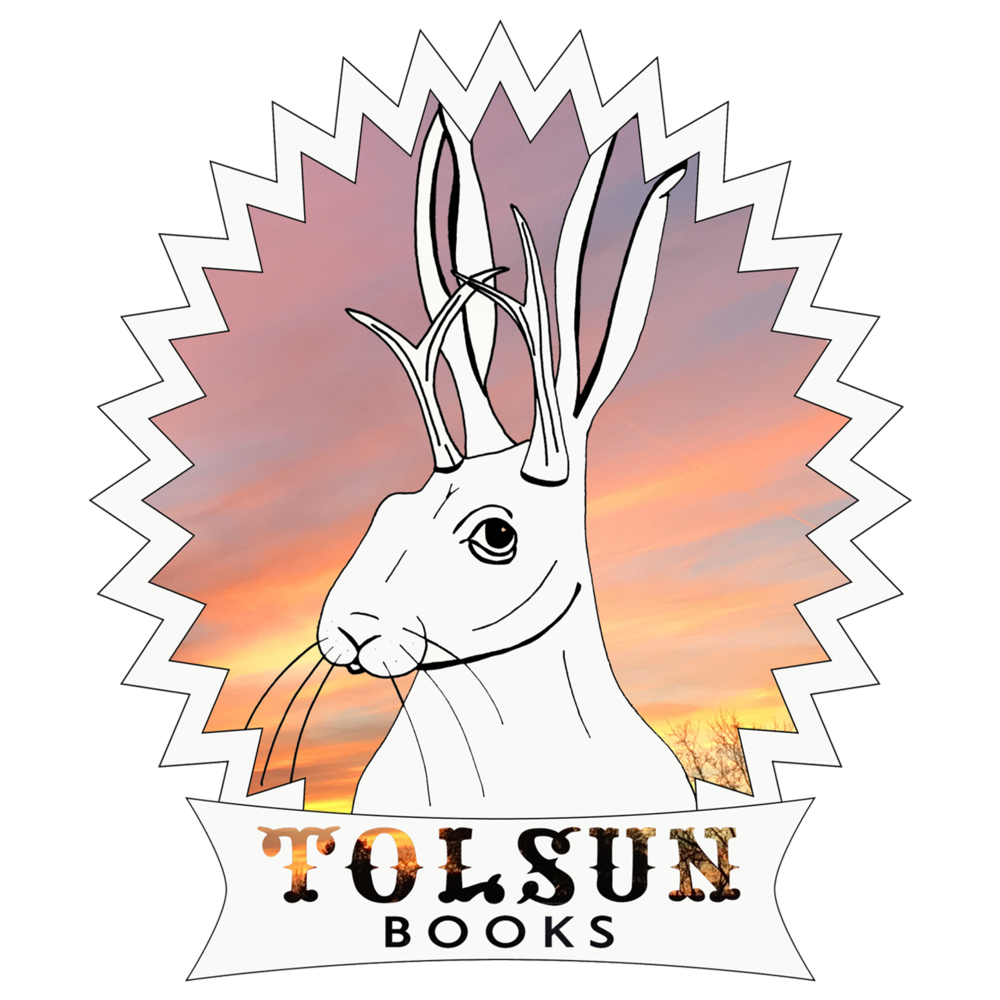 Few things last as long as books. We continue to read and write no matter which way the world is spinning. With the rescheduling of Independent Bookstore Day, which celebrates small bookstores across the nation, from April 25 to August 29, one's thoughts go to the independent presses that depend on readers and small bookstores for support.
Tolsun Books is a nonprofit organization based in Flagstaff, Arizona, and Las Vegas, Nevada. Brandi Fairbanks Pischke, David Pischke, Risa Pappa, Bridget Brados and Heather Lang-Casser make up the all-volunteer Tolsun team, a tight-knit group that helps bring to life a variety of books and writers, including local author Jesse Sensibar, whose Tolsun-published book Blood in the Asphalt: Prayers from the Highway was nominated for a Viola Award in 2019.
"A good piece of writing is always about more than one thing, and intentional yet raw complexity is often what wrenches my heart and makes me want to champion a manuscript," Lang-Cassera says.
Tolsun Books came to be while Lang-Cassera and Pischke worked for Serving House Books. They fell in love with the behind-the-scenes work of book production and collaborated with Serving House press to form their own. Nowadays, each member of Tolsun brings their own talents to the table, allowing for a process that brings in a diverse set of authors.
"We work a lot like a band. We have a song that someone wrote, and everyone contributes to how that song gets played," Fairbanks Pischke says. "Each staff member is part of the process of a manuscript becoming a book, and everyone's part is heard. Luckily, all our staff members are superb musicians."
"Like any artist, an editor needs to have honed certain skills and also has an aesthetic that comes, in part, from their own messy heart-brain. For example, we need to be able to process motifs, immerse ourselves in musicality, and envision a topography for the pieces within the manuscript," Lang-Caserra adds. "We often find manuscripts that we love but that we as editors can help elevate through our artistic eye, one that has some distance from the original drafting process."
Small presses are a door for many authors and editors, and the Tolsun team is there to help them open it. Without presses like Tolsun, many books might get lost. An article in The Atlantic reported that 80 percent of books are published by the "Big Six" publishers, such as Random House or HarperCollins, but independent presses are finding a niche among them and in the public.
"I've become such a better writer and reader through editing and publishing the works of others. I was pushed past my own limits of what I like and don't like, which exposed me to lots of new literature I would've never tried before," Brados says.
The advantage that smaller publishers have over their "Big Six" counterparts is the leeway to work individually with their authors.  There also exists more room for creative choice between the editorial board, the author and the market.
"We're not subtle, we don't go along with trends, and we certainly don't let anyone tell us what looks good or not," Fairbanks Pischke says. "Our entire staff has wonderful, and diverse, personal aesthetics, but more importantly, the Tolsun team members are radical thinkers: we're fiercely independent and question every possible system that exists."
A book is not simply a book, it is its entire package; from cover to copy edits, the team is meticulous. Even after a book is produced, they are constantly creating—from press kits to table design for conferences and readings.
"Small presses must translate their books into a visual art that will be represented in the cover. From there, the intertwinement of literature and design becomes its own art form," Brados says. 
The publishing process is  exciting, but it can also be very difficult. To be trusted with someone's art is meaningful work, which means that a lot of time is spent on each book. Ensuring that you have a good team is key in creating something worth celebrating and reading.  
"By far the best thing that's happened is the community we've brought together. Our authors are wonderful writers, but they're the best group of humans I've ever met, and it's incredible to see them support each other," Pischke says. "The only life advice I feel comfortable giving is to purposely try to form a community full of warmth and love. I couldn't be prouder that I've helped create something like that with Tolsun Books."
Margarita Cruz is a MFA candidate for Creative Writing at Northern Arizona University. She serves on the Northern Arizona Book Festival board and as editor-in-chief for Thin Air Magazine. Her work has been featured in The Tunnels and Susquehanna Review. 
Be the first to know
Get local news delivered to your inbox!