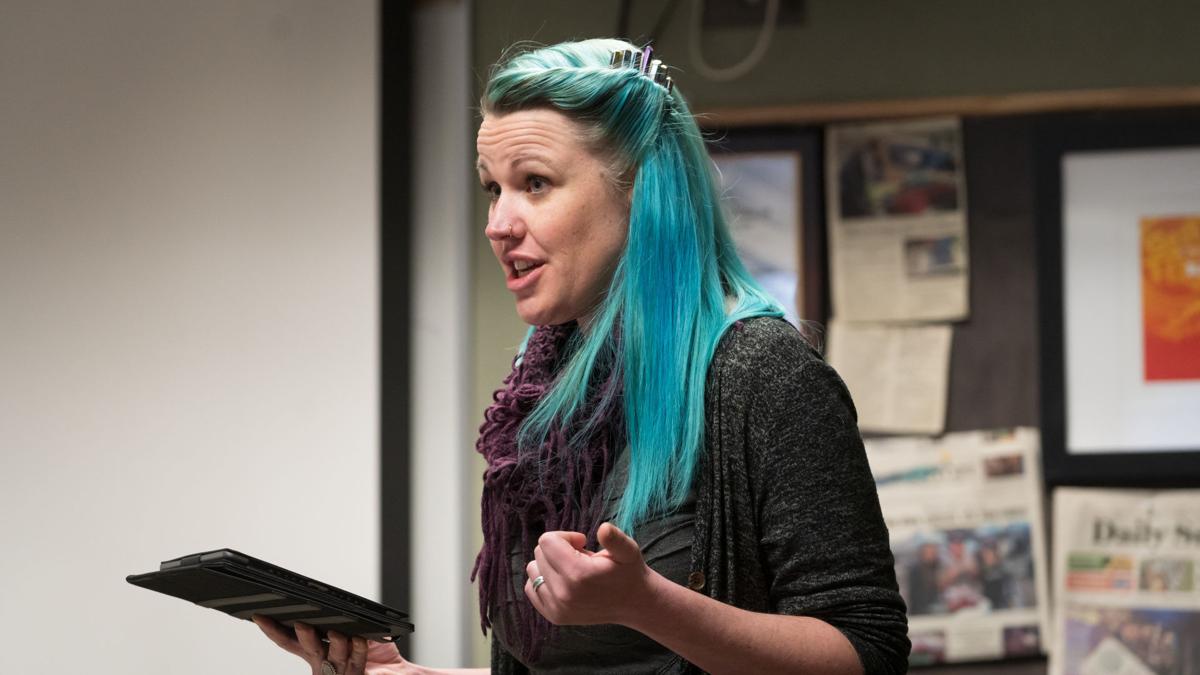 "Kids might not remember what you taught them, but they will remember how you made them feel," Flagstaff High School Art and Graphic Design teacher Kayley Quick says.
Quick, who has developed a deep connection to the community over the years, can be recognized as a finalist for the 2020 Viola Awards for Excellence in Education, an artist for the Indigo Art Collective and Flagstaff Foundry's first featured VAPE artist. In 2019, her students Alyssa Williams and Nicole Dougherty won the Vans Custom Culture contest for their creative shoe designs, securing a $75,000 prize for the school's art program in addition to a school-wide barbecue and concert featuring pop singer K.Flay.
"I have always known I've wanted to be a teacher. I had a really good music teacher in elementary school that helped me get through difficult situations and it really inspired me," Quick says. "I've always loved to create and kind of have a compulsive desire to create. I find that they both married each other very well."
Teaching, while something one can spend years learning how to do through secondary education programs, can become an entirely different experience while in action. Quick combines her love for art and her compassion for others through her work in teaching. Beginning her career at Mount Elden Middle School, Quick moved into her position at Flagstaff High as a graphic design teacher a few years later. This will be her ninth year teaching.
For others who may be juggling a teaching career with artistic passions, Quick encourages to explore the ways in which both practices can help feed each other.
"Teaching does give that reprieve from painting and vice versa," she says. "They balance each other in that way [to] feed me or nourish me in some way. I'm very fortunate in my life that I have careers that support my passions, which is not something that everyone is afforded."
There is no standard way to teach. While there are many different successful teaching practices, teachers find the best ones that work for them and how to fit into the teaching practices themselves.
"It's a slow layer process. Each new year creates a new foundational layer. I've never felt that I'm perfect at any of this by any means, but I do feel like I have a lot to fall back on," Quick says. "But every teacher I know doesn't feel like they're good enough at it. I'm connecting with a lot of my colleagues, and sometimes the most remarkable teachers that I look up to will say they feel like they're struggling and while it doesn't make me feel good, it does make me feel normal at least."
And teachers don't always just teach, they're learning all the time, too. Like many artists, they're trying new things and working to perfect their own skills through taking opportunities to listen to others.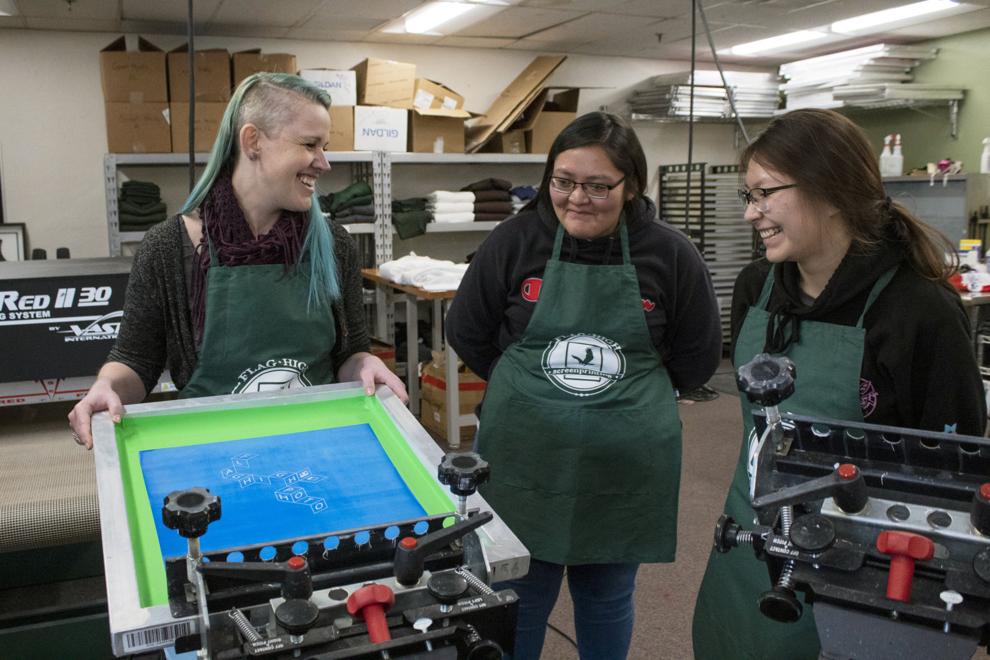 "I've learned how to thoroughly communicate because we have to break things down so basically, sometimes because they're not listening and I took for granted what I know inherently. Breaking it down for people has really helped me connect with others and peers too. Compositionally, I learn a lot from them—they're always messing with something and always teaching me too. I pretend to be the authority, but really it's reciprocal," Quick says. "I try and share my artwork with my students because I want them to see what a successful professional looks like as they're practicing and sometimes I let them critique it. The kids love to jab at me in a lighthearted way."
With the ongoing pandemic, school has looked very different. Many students and teachers are separated by a screen—they sit in their homes or in daycares or cafés where Wi-Fi is easily accessible. For how comfortable teachers are with face-to-face instruction, they've had to adapt for empty squares on screens, for students without access to materials they would find at school, without the presence of their peers. Quick has been balancing both her normal curriculum and open emotional conversations.
"The first semester, it was very difficult to have a very emotional connection with the student," she says. "I do a check in every two weeks and do my best to support them and have a conversation with them about what's going on. I'm noticing students who are a lot more engaged when we have those emotional conversations and then go back into the curriculum."
While many of Quick's students do well on tests or in competitions, she says that being present with them and building trusted relationships is what makes teaching valuable for her.
"If they can't connect to me, I can't deliver that information," she explains. "It has been really hard and it's taught me a lot. I'm going to go back into the classroom when we return a better teacher than before this."
For those going into teaching, or even currently teaching, who may or may not be pursuing their own art outside of their teaching careers, Quick suggests accepting a little bit of chaos—don't let yourself pull your hair out.
"It's okay to let go of structure. I see a lot of people stressing out about structure, but I like to let things unfold. It unfolds and it happens and I have to hope that I can bring it back. Let it go a little bit and don't feel like you have to force it."
This year is different and difficult for so many. It won't always be easy or perfect, but knowing that chaos is a part of the process is akin to many artists' approaches to their own work. Teaching is an art in itself if you allow it to become so. Experiment with different techniques and remember that students can also teach you just as much as you teach them.