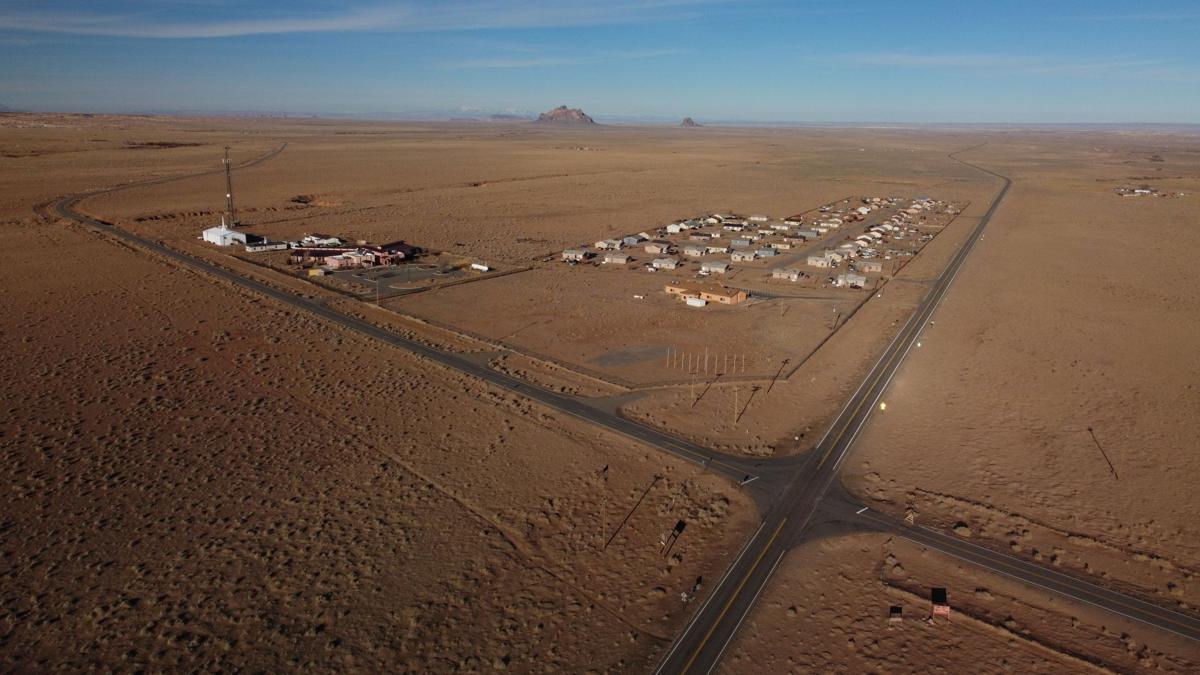 "When you talk about an open heart," Amy Yeung of Orenda Tribe says, "it's this outward radiance. It's projecting energy. It moves. The magical thing I've seen because of the heart and mind is that it's moved resources to places that really need it."
For most people, Feb. 14 marked a day of romantic love; for Orenda Tribe and Yeung, it marked the launch of their fundraiser for The Diné Skate Garden, a project that's been more than a year in the making. On this day of love, Yeung shared virtual space with skater and seventh-generation Diné weaver Naiomi Glasses, musician and founder of Inspiring Children Foundation Jewel, skateboard professional and founder of The Skatepark Project Tony Hawk, Toadlena/Two Grey Hills Chapter President Kerby Johnson, Cree and Salish singer Tia Wood, nonprofit volunteer organization Wonders Around the World and more to discuss what this project means to the community of Tóhaaliní (Toadlena) in the Toadlena/Two Grey Hills chapter of the Navajo Nation.  
Set to begin construction in the fall of 2021, Wonders Around the World is partnering with Orenda Tribe to help build a culturally inspired skate park and garden practicing traditional agriculture and harvesting which promotes food sovereignty and reintroduces ancestral crops in a healing gathering space for the small New Mexico community.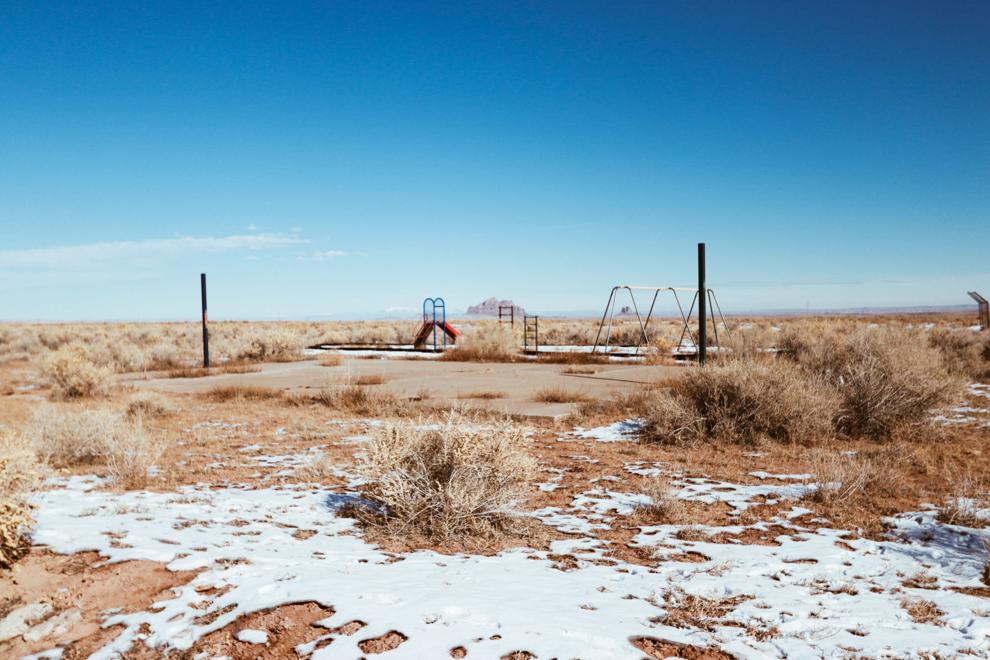 "If you look on the map, it's right in the middle of nowhere," Yeung says. "It's so far from the nearest hospital, grocery store, et cetera. I'm concerned about the kids that have very limited resources for anything. [A skate park] may not affect the most kids, but it might affect the kids that need the help the most. I hope it's the first of many to be built. I think it's a great long-term investment when you think of how many kids are going to be using this."         
After years of working in fashion, Yeung came to a realization that led her to start Orenda Tribe, an Indigenous-led eco-conscious clothing brand that sells handmade, restored and repurposed vintage for a one-of-a-kind look.
"I was working for these big companies and they were hurting Mother Earth with the materials used and disposed of," Yeung says. "I knew I had to do better, I think it has always been inside of me."
During the beginning of the COVID-19 pandemic, Orenda Tribe worked fast to create masks and help provide aid to the Navajo Nation, setting up its supplies in the border town of Kinlani/Flagstaff at the Museum of Contemporary Art Flagstaff warehouse. With Yeung's experience as both caring mother and fashion designer, she played a major role in ordering supplies and ensuring timely deliveries to provide some relief to the Navajo Nation, a challenge for the 27,000 square miles. Now Yeung and the Orenda Tribe are on track toward raising the funds needed to bring the Diné Skate Garden to the Navajo Nation.
 "I was thinking of sustainability for our future," Yeung says of directing her energy toward helping others. "When I had the chance to think only about myself again after my daughter was grown, I wanted to be around children to understand what they go through and be there to help. I wanted to visit all of these sites: dormitories, fracking sites. I didn't know when I first started to work towards aiding others. I only knew when I came back here [New Mexico] that I understood. It was very concerning as a mother to see so much infrastructure and poverty. It hurt my heart because I hadn't seen that inequality before arriving and during COVID, the world was able to see it even more as well."
The members of Orenda Tribe are committed to leading with their heart in helping relatives and finding sustainable solutions for future generations.
"It's going to be bigger than just this park. It's important we do it together. It's healing to be outside and working with our kids. Just imagine if we have an 8th grader that decided they wanted to build skate parks in the future. The joy of doing it is having people learn," Yeung says.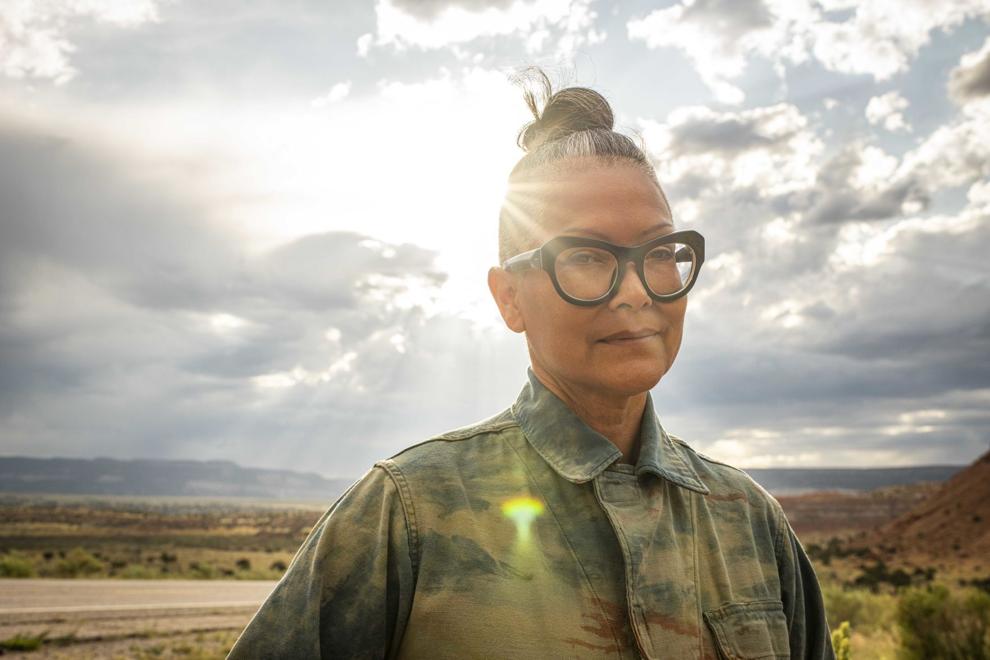 Decisions belong to the community, and so Yeung wants to be there to help with the skills she has to offer from her years of leading others and providing assistance from Orenda Tribe. It takes a community to build a future.
Why skateboarding? Take a look at Naiomi Glasses or Apache Skateboards—skateboarding is not only popular in this region of the US, but it's also an empowering sport that creates confidence in young people. Glasses says it best during the fundraiser video: "Skateboarding allowed me to be bold, and be myself and be true to who I am."
In being yourself, in allowing all of your ancestry and creativity to shine through, an open heart for all of this can provide the tools to help others.
"As I reflect on living on my ancestral land in New Mexico," Yeung says, "it's really empowered my intentions. I wake up with these ideas, who I am, how I was brought into the world, by Mother Earth and by our own mothers. We don't have any choice of who we are. I realized my life path was carrying all of my ancestors with me. It comes from a bigger place than just me. The only way I can honor that creativity is to do the work that that creative mind comes up with. I honor those that came before me and my tribe. It was important for me to use the tools that I have to help others."