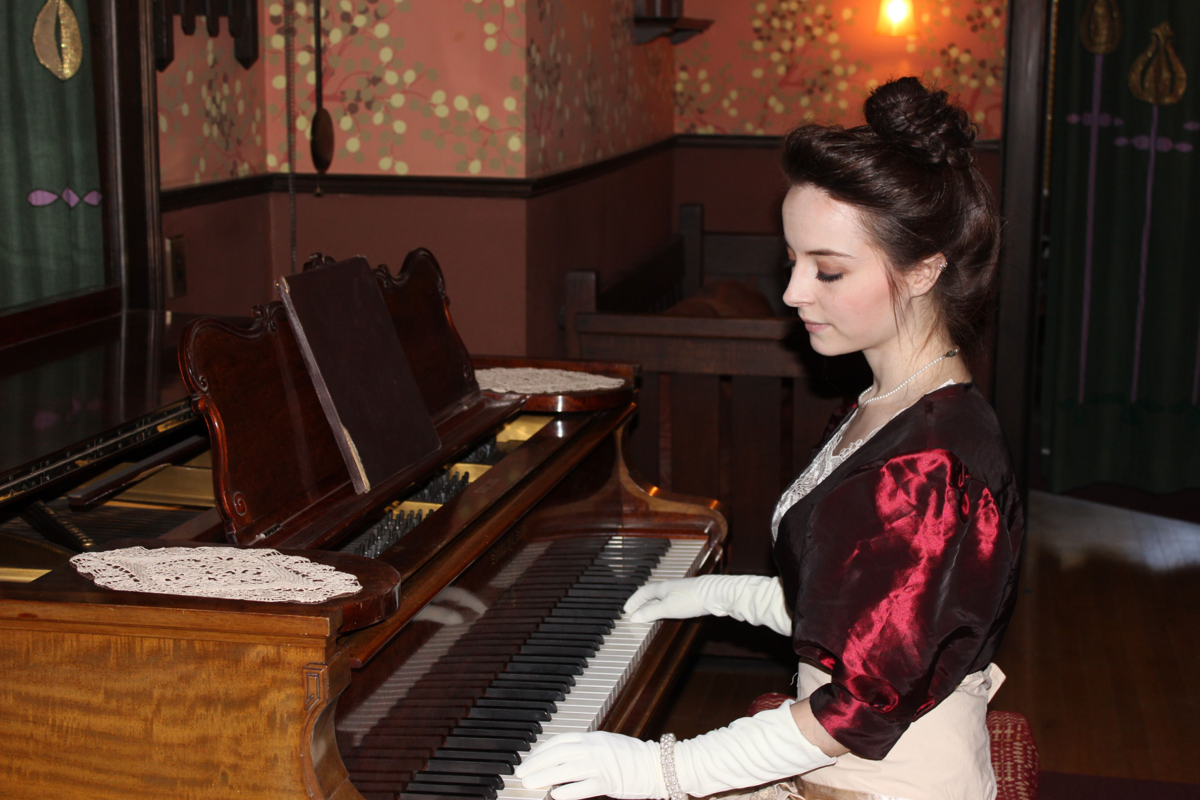 "If music be the food of love, play on." If COVID-19 be the test for all performers, devise contingency plans. In the case of Flagstaff's Shakespeare Festival, the coronavirus pandemic has rattled but not shaken the local theater company from reconsidering its plans for this fall's season. The show will go on, although it may not look the same.
William Shakespeare's plays were meant to be consumed by everyone. Tickets cost very little when he was alive and they often filled the famous Globe Theater. FlagShakes will keep the spirit alive this year, by making the shows digitally accessible in light of COVID-19. 
Hannah Fontes, executive marketing director for FlagShakes, says they have recently filmed in Riordan Mansion for the Spoon River Anthology and will continue to film separately for As You Like It. As You Like It is set to take on the form of a massive online role player game, with actors filming themselves from all around the country. FlagShakes plans to release everything online, including live shows originally slated for the end of the year. Shakespeare lovers rejoice.
An actress herself, Fontes fell in love with Shakespeare while attending college for musical theater. While she had been performing musical theater for most of her life, the bard stole her heart.
Fontes says acting in Shakespeare's plays is hard work. An actor reads the piece in its entirety, studies the iambic pentameter, assesses the poetry and then works to memorize the script for their character. Sometimes this involves researching words and phrases the bard may have made up himself. Over the course of his life, Shakespeare invented more than 1,700 words for his actors to memorize. It takes a lot of energy and time to become a character.
"Your director will have an idea of what your character will look like, but so do you. You work with the director to find a realistic portrayal of that human using the text you've been given. What I love about acting, is you use who you are. Even though the text is the same for every person who does the show, [it] can never be the same twice and the character can never be done twice," Fontes says. "I have certain experiences and a certain background and a certain outlook on life that will obviously tint that character and the way I approach it."
It also takes time for actors to feel comfortable with a character. Working together in rehearsal, different actors affect the ways in which characters interact or develop.
"It's this amazing, collaborative, spider web process. I love that theater grows and grows. It changes every night, too. It's live," Fontes says.
If the prospect of acting live and in front of an audience is a little scary, Fontes offers the advice of thinking about the 'other.'
"The big part of acting is it's less about yourself and more about your other person. We call it 'the other,' it's what you give to your acting partner," she says. "It's the way you interact with each other. It can really help an actor get out of their head by focusing on the other person on stage rather than, 'What is my next move?' And more like, 'How am I affecting this person on stage with me?'"
FlagShakes' processes for the 2020 season will look different as COVID-19 also affects the way actors and actresses rehearse. Instead of spending weeks working to memorize a script, once it's filmed the scene is over and an actor will likely not have to revisit it nor will they be able to physically act with one another.
"We're all getting really good at Zoom," Fontes says. "As an actor, it's completely changed. I performed in Spoon River and it was so nice to memorize again. But it was filmed so I only had to do it once. I prepped and that one day was my performance instead of weeks of performing. I'm not used to doing film. Same with As You Like It. Once it's filmed, I won't really touch it again."
The FlagShakes team has been staying active beyond their own productions too, helping others learn more about acting through the online series Lamplight Poets hosted by FlagShakes executive director Dawn Tucker, Acting Up! with Fontes herself and the weekly Shakespeare Aloud Zoom readings on the FlagShakes Facebook page. Fontes advises good training, whether that means going to school or simply learning from the experienced; and 'making it' as an actor looks different for everyone.
"Embrace your own version of success. It doesn't mean you have to move to Hollywood or New York," Fontes says. "It means you have to be happy with the work you're doing. Find the place that makes you happy and don't be afraid if that looks different from other actors."
Margarita Cruz holds an MFA in Creative Writing from Northern Arizona University. She serves on the Northern Arizona Book Festival board and as editor-in-chief for Thin Air Magazine. Her work has been featured in The Tunnels and Susquehanna Review, among others.
Be the first to know
Get local news delivered to your inbox!