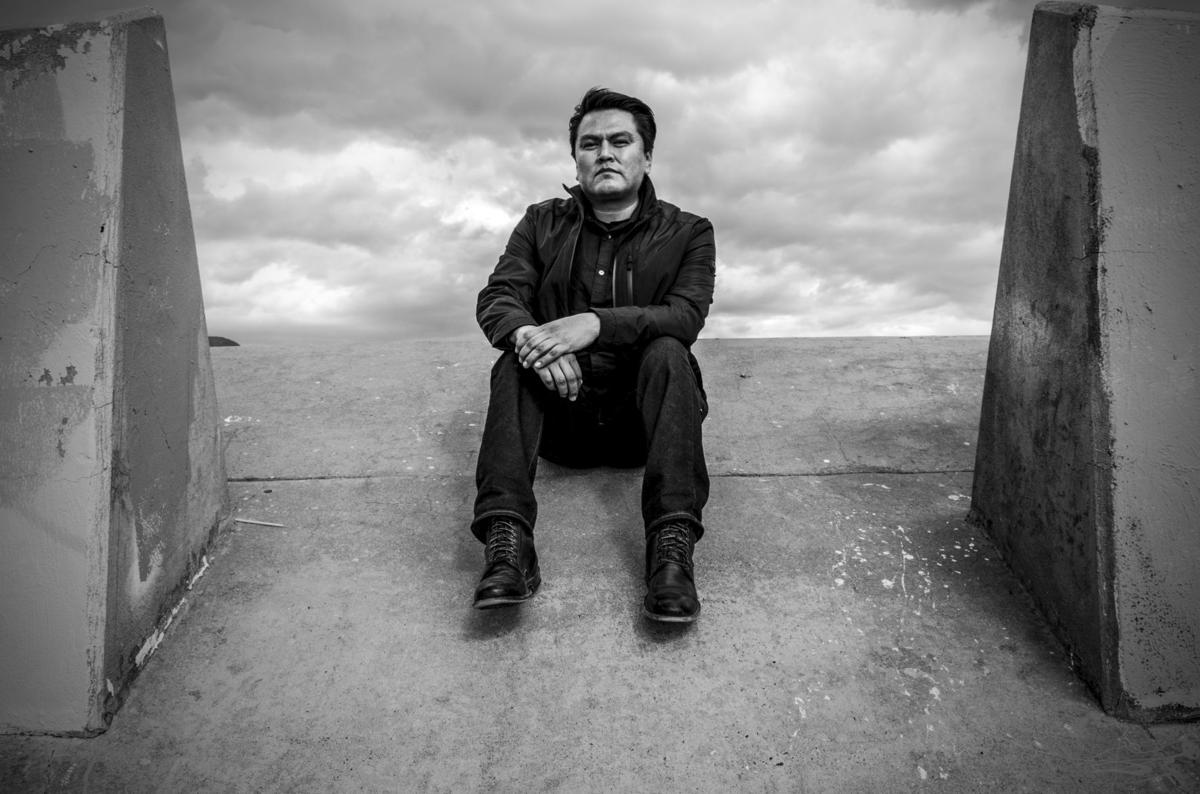 In the summer of 2010, I wandered into a disheveled, large and intimidating library where I stopped in the poetry section. I was a moody teenager and wanted something to help me express things for which I had no words. I couldn't paint, I didn't dance, I wasn't very good at anything but writing stories and, for once, I had no way to express something inside of myself that seemed different. I picked up Allen Ginsberg at first, then Sylvia Plath and Joy Harjo, which led me to poets like Sherwin Bitsui. 
Seven years later, the National Endowment for the Arts released a survey in which poetry readers in the United States had more than doubled since 2012. This growth was seen most among young adults, adult readers, ethnic groups and those who have not completed formal education. The demographic of poetry readers is wide reaching. What can poetry teach us that traditional prose can't?
"I can only hope that my work reveals some kind of deep truth of our current moment, even if that 'truth' is ambiguous and difficult to summarize," Sherwin Bitsui says.
Bitsui, an assistant professor in NAU's creative writing department, has been writing and producing contemporary poetry that stirs imagery of the Southwest and the urban, modern world.
Perhaps we are turning to poetry because it allows us to express a part of ourselves that narrative often cannot in a time when the world is already difficult to parse out. Oct. 27 was the birthday anniversary of Plath who this year speaks to me much differently than she did to my 13-year-old mind. While the era of poetry Plath comes from and often resurrects in our own selves is confessional, today's contemporary poetry also hits as importantly: commenting on today's realities. 
"I feel that most poems that resonate for audiences contain some kind of image that startles or awakens a reader to see the world anew," Bitsui says. "Everything is image and pattern for me. A poem is no different. I want my students to renew the landscape of poetry, if not for themselves the world. Poetry is ever-present. In any moment, we sense beauty and wonder. It's the poet's job to give that wonder a voice.
"Poetry both sustains and allows me to express thought in a complex and artful manner. Each poetic line I create is a result of intense focus and contemplation. I don't want to simply record experience, but create an experience with each work. Poetry is a challenging art to undertake, one that requires me to look into language and imagination to discover the ambiguities that lie under its surface," Bitsui says. 
Poetry has its origins in oral history, through song, recitation and hymns. While much of Flagstaff's poetry scene can be heard several nights a week around town, poetry extends beyond the performative. A focus on language and cadence dominates the theatrical side that spoken word and slam often takes. Bitsui, too, pays particular attention to the line. 
"My poems are an attempt to speak to the present, to use its language and imagination to convey tone and experience. My spoken languages are Navajo and English. Both languages allow me movement between dimensions of thought," Bitsui says. "Navajo is verb-driven and deeply imagistic. Navajo language and English orient me differently. It feels rather collage-like. At least for me, it's [Navajo] much more difficult to break apart. Its grammatical structure keeps me grounded and connected to all energies of the world and universe simultaneously."
Bitsui's work doesn't begin perfectly. Making poetry doesn't happen overnight, and Bitsui's process reveals it is hard but rewarding in order to keep it fresh and transformative. 
"I revise constantly when I write. My first initial lines will almost always fold away and disappear. The shadow traces that remain are what interest me most. I follow those faint pathways until I sense energy and movement in each evolving work," Bitsui says.
For the month of November, Bitsui will be selecting poems for Academy of American Poets' Poem-a-Day on Poets.org. Follow along these next few weeks for poets that inspire and engage Bitsui on level of line, language and imagery. In reading poetry, we are also learning.
Margarita Cruz is a MFA candidate for Creative Writing at Northern Arizona University. She serves on the Northern Arizona Book Festival board and as editor-in-chief for Thin Air Magazine. Her work has been featured in The Tunnels and Susquehanna Review.