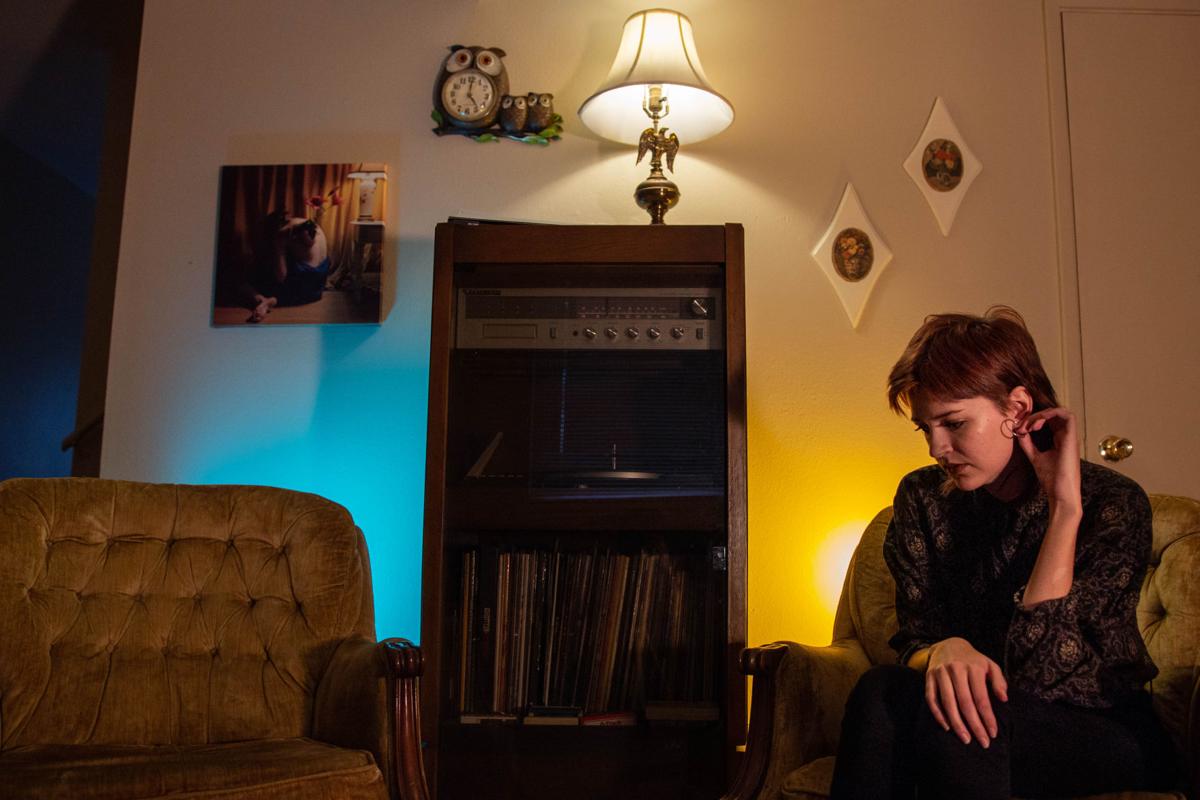 The fall solstice marks the beginning of change. In Flagstaff, as the days become shorter and trees and other plants receive less sun, they begin to change color, yellows, reds and oranges marking the fall season for our beautiful little mountain town.
Green leaves generate food for their plants through a process that involves chlorophyll, which is what gives leaves their green color. When there is less sunlight, leaves slow down and often stop making food for their plant altogether. With little to no chlorophyll being produced, anthocyanins are given room to take over. Anthocyanins are pigments that give plants red, purple and blue hues. The darker the color of the leaf, the more anthocyanin released. This is how red and brown leaves appear. Carotenoids create the yellow and orange pigments we admire.
Reds, yellows and oranges begin to take over our décor for the season with pumpkins, leaves and cornucopias. Why are we so drawn to fall colors? Sweaters, coffee and autumn-colored trees begin to dot our social media feeds. What makes them so appealing? Artists like Vincent Van Gogh, Georgia O'Keefe and local photographer Talaina Kor look to these colors for inspiration. 
Kor is known for her use of editing and focus on color to convey meaning in her work. Color Study is an ongoing photo series in which she explores how colors interact with meaning. 
"I always feel more inspired during states of transition," she says. "Sunsets and sunrises have always been a huge influence on how I see the world and my photography.  Everything seems so much more beautiful during those times. I love the intense tones of the twilight sky and the way everything becomes warm and richly colored."
On the color wheel, red, blue and yellow create primary colors. When you expand the wheel, colors begin to mix to form more colors. Red and yellow create various hues of orange. In color theory, analogous colors are three colors near each other that will always pair well. In this case, we look to see red, orange and yellow all appear next to one another. Nature has an eye for this pairing, and artists look to capture it. 
"A lot of the time I will try and use complementary or triadic colors, which are three different colors evenly spaced in the color wheel. Sometimes, if I am trying to convey a certain emotion very strongly, I will use one intense color for the entire image," Kor says.
Not only do red, orange and yellow pair well on the color wheel and appear organically in nature, a closer look at the psychology of color preference and chromatherapy allows us to understand why we as purveyors of beauty are so attracted to this pairing. 
Chromatherapy pertains to the idea that all color is created from light energy. Light is energy, and color is the product of energy and matter.
 In a study conducted by the department of physics at the University of Balochistan in Quetta, Pakistan, they determined, "Colors generate electrical impulses and magnetic currents or fields of energy that are prime activators of the biochemical/hormonal processes in the human body." 
Which is to say color vibrations, the refraction of light that allows us to see various shades of colors, affect our bodies on a biological level. We are affected by different colors and therefore perceive them accordingly. This helps to confirm the idea of color preference psychology. In CPP, inherited or learned meaning, evaluation of perception, color meaning and context are all factors that contribute to how we feel about color. 
"I think one of my favorite things about color is its ability to convey abstract emotions," Kor says. "Sometimes I find it hard to explain how I feel, but then I can find a certain color will express it perfectly. I feel like a very emotionally charged color in my photos is red. Red has always seemed to have a sense of catharsis to me."
Our bodies inherently associate red, yellow and orange with autumn or even fire, reminding us of being warm or perhaps of anger, a fiery emotion. So find the perfect sweater to match the yellowing aspens or reddening oaks. Remember the color wheel, the perceptions of analogous colors, and take this into consideration of how color makes us feel.
Margarita Cruz is a MFA candidate for Creative Writing at Northern Arizona University. She serves on the Northern Arizona Book Festival board and as editor-in-chief for Thin Air Magazine. Her work has been featured in The Tunnels and Susquehanna Review. 
Be the first to know
Get local news delivered to your inbox!