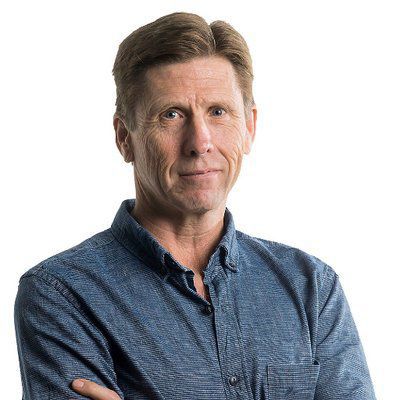 For season two, episode one of The Word, let's do something a little different. Let's talk sports; but ignore basketball and baseball and football and other 'ball' sports. Let's talk about high school cross country. And let's talk about high school cross country with Sam McManis. 
McManis is a staff writer here at the Arizona Daily Sun, but prior to that, he spent the majority of his career covering the ignored, quirky or downright weird. And when it comes to the sports world of NBA, NFL superstars and face-painted fandom, cross country can seem largely ignored, especially on a high school level. And it was by chance, while living in Yakima, Washington, that McManis came across the Eisenhower High School cross country team. This, in addition to his daughter being a cross country runner, piqued his fascination with the sport. 
You have free articles remaining.
"So I started going to these cross country meets [my daughter] was in and I was fascinated by--it's almost like an anthropological aspect of the sport," McManis says. "Because I'd never seen anything like it. I'd been a sports writer earlier in my career and covered, you know, your football, basketball stuff, but nothing quite as unique as this." 
That interest led McManis to his new book, Running to Glory: An Unlikely Team, A Challenging Season, and Chasing the American Dream, which follows the Eisenhower High School cross country team as they race toward the state championship. The team, largely made up of Hispanic students with economically struggling families, is coached by Phil English, an Irish immigrant. McManis follows the team from preseason to state, delving into the athletic and personal challenges of these young runners. 
In this episode of The Word, we talk with McManis about his new book, the importance of mentors and how it's the little things make stories come alive.