When experimental pop band Man Man began putting music out into the world in 2004, it was as a wild animal piecing together clues of chaos. The circus-esque approach to music continued across four studio albums until momentum slowed after the release of album number five, 2013's On Oni Pond.
Now, following a solo album in 2016 and two LPs from side project Mister Heavenly in 2011 and 2017, lead singer and visionary Ryan Kattner (Honus Honus) is bringing Man Man out of hibernation for a tour and subsequent album release set for 2020. 
"I feel like I woke up in the desert, and a lot of people don't get out of the desert, but I found my way out with a batch of songs which I'm very proud of," he says. "I know a lot of people say it, but I genuinely believe this new record is the best record I've written. But I think it took some wandering around the desert to come up with it." 
Kattner and his band will sprinkle the new songs into set lists on their upcoming tour because "there's no better way to test [new] songs out [other] than to play them live." 
"Every album is an evolution if you're trying to grow as a quote unquote artist. I think people who have learned the language of this band will appreciate it, and hopefully we get some new people on board. Or we get nobody," he says with a laugh, "and back to the desert I go."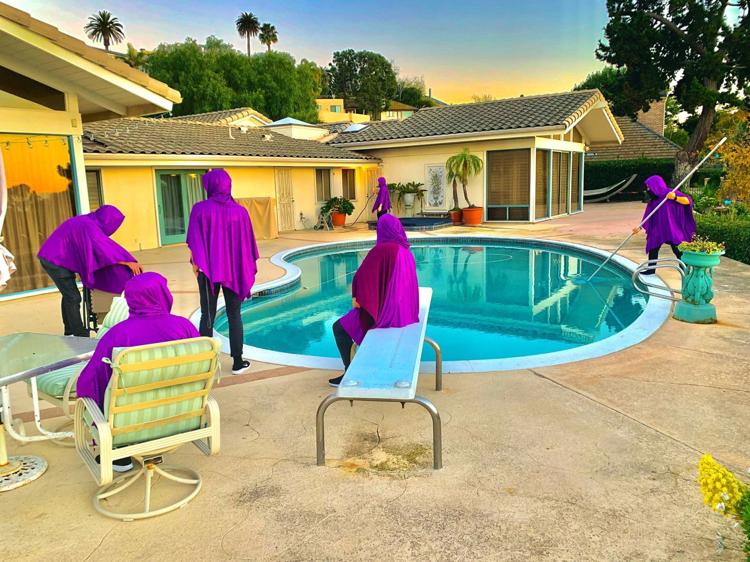 During its active years, Man Man has been in a seemingly constant state of flux with band members coming and going, molding each album into something unique to that particular collaboration. The current iteration of the band is made up of "a crew of mercenaries that I've acquired over the years," Kattner says, rounding the member count up to six.   
"They're all extremely talented, wonderful, beautiful humans," he continues. "I'm getting psyched to be doing this and spread the gospel of Man Man." 
Some of the instruments that have graced the band's past recordings include melodica, marimba, sousaphone, French horn, clavinet and Moog synthesizers, not to mention less conventional noise makers such as keys rattling on a keychain, pots and pans, fireworks and shattered records, all coming together to build richly textured tracks. But it's Kattner's piano backbone along with his gravelly vocals that lie at the core of Man Man's energetic sound. He wrote the majority of the upcoming album on a piano as opposed to a keyboard, an exercise he says he hasn't done since 2006's Six Demon Bag.  
When sitting down to write new music, "I usually have a hot cup of dread," he says. "I don't look forward to it. The most frustrating thing is that I'm always forgetting how to write songs. It's kind of an out-of-body experience. I wish I was joking, [but] it hasn't seemed to get any better with age. The only aspect of songwriting I do enjoy is when a song is written or an idea drops in out of the ether, then it feels like a very magical process and you realize that, 'Hey, this was worth it. Living hand to mouth, check to check, tour to tour, it's all worth it because I get to have this little moment of joy.'"   
While not on tour, Kattner has been settling into life in Los Angeles. 
"There's something truly magical about living in a place where dreams go to die, you know," he says with a laugh. "You realize you're not alone. As your dreams crumble beneath you and the lines spread across your face, you realize, 'Man, I tried to make something happen, too, with all these other people. And it didn't happen. And I'm not special.'"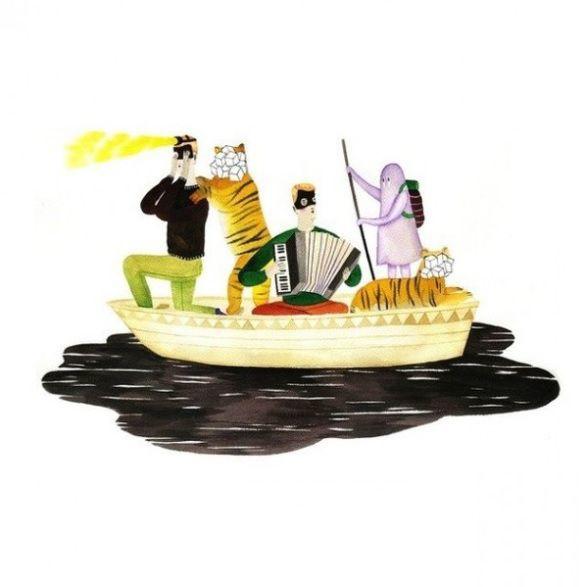 But there are also more optimistic things to be said for the City of Angels, where he has lived the past seven years. Coyotes roam near Sunset Boulevard, a reminder to humans that they were there first before the noise of industry drowned them out. Birds chirp cheerily from the trees as Kattner's favorite mail lady delivers packages to him. 
Then there are the circumstances that led to Kattner meeting singer-songwriter Rebecca Black, whose song "Friday" and accompanying music video became a viral sensation in 2011. 
In what he calls a "quintessential cliché LA moment," Kattner found himself at a show where Black was performing and was so impressed by her sound he asked her to join Man Man on tour.
"She's a fantastic songwriter. She has an incredible stage presence and voice," Kattner says. "People were giving us a hard time about it, but I don't really care. She's extremely gifted." 
Kattner is all about lifting up those artists he believes in, adding he hopes Man Man fans will be open to Black's original material, which stands in stark contrast to the pre-written lyrics she sang in her poorly received debut when she was 13. 
Despite any lingering self-doubt toward his own songs and abilities, however, Kattner says he's looking forward to touring and continuing to chase that next moment of joy in whatever form it appears to him in venues across the country. 
"I feel really lucky to have stumbled across that in my life, to be able to share that experience," he says. "It's just great to get back into the fold." 
Man Man performs at the Green Room, 15 N. Agassiz St., Saturday, July 6, with opening act Rebecca Black. Tickets are $18, $15 in advance. Doors open at 8 p.m. Visit www.manmanband.com for more information.
Be the first to know
Get local news delivered to your inbox!