"Inevitably, if you're playing a lot in Flagstaff, you're playing a lot in bars," Ryan Heinsius says.
And there's nothing wrong with that, he says. As guitarist and singer-songwriter for the Flag trio (sometimes acoustic duo) Pilcrow, Heinsius has played his fair share of late-night gigs, but as his music evolves, so too has his presentation of that music. Bars, he says, are where scenes are born.
"That's where scenes exist and thrive, but there are other options for presenting music to people. I think that was the excitement we had when we first came up with this idea."
With Brian White of Viola & the Brakemen, the two are going over what makes their upcoming showcase at the Coconino Center for the Arts different from catching a show at a bar or a coffeehouse.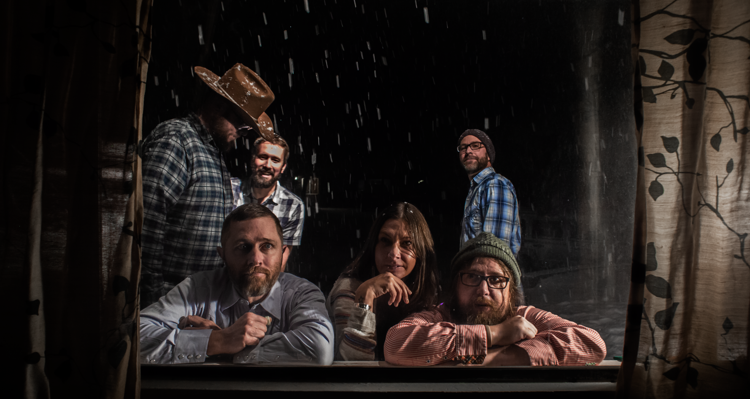 "We wanted to take songs that we've poured our heart and souls into and put them in a venue where it's all about the music. There are so many wonderful singer-songwriters who create amazing music, and this is just a tiny taste of it," Heinsius says. "It's not about me, it's not about Brian, it's not about the personality that's on stage and performing. But we wanted to take these songs and put them on display."
And for the three acts on display—Michelle Louise, Pilcrow and Viola & the Brakemen—each have their own ways of using place, story and an aversion to tradition to craft intricate songs that pay homage to their inspirations and plant the seeds for new genres.
For Louise, who grew up in a small mining town in northern Minnesota, she takes the difficulties of her upbringing and translates them through song. Her debut album, For Love, released in October 2018, reveals the ways in which love, whether lack of or too much of, has shaped Louise, giving us insight into something raw and vulnerable. The album is driven by Louise's voice and acoustic guitar, but the backing band, as well as stringed arrangements, gives more weight to the 14-song album.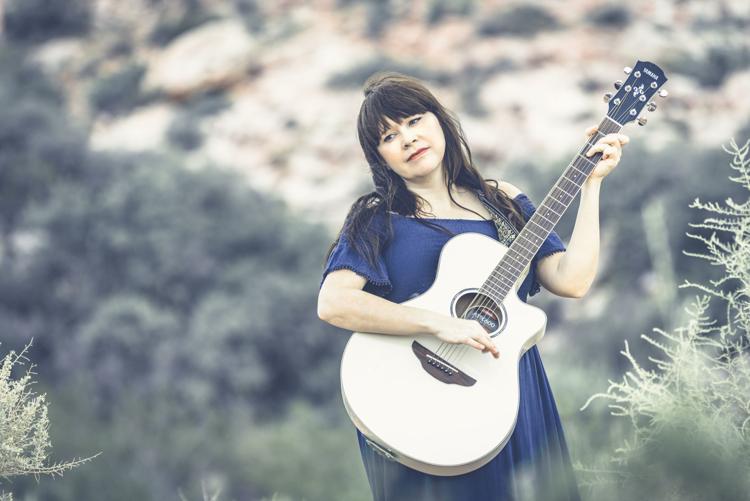 With Pilcrow, Heinsius says his songwriting finds inspiration in history, storytelling and social commentary.
The song "Black Sunday," the first in a trilogy, tells the story of the Dust Bowl. Growing up in Tulsa, Oklahoma, Heinsius says when you grow up "in the shadow of something that significant that still affects generations down the line, telling that story is important."
"[Storytelling] communicates deeper truths. It's about how we deal with adversity or heartbreak or joy. There's a deeper truth communicated in the best stories. I'm not saying that I've achieved that," he says with a laugh, "but that's kind of the goal."
Not only does his Oklahoma upbringing find itself into the bluesy folk styling of Pilcrow, it also finds its way into the timbre of Heinsius' singing. The twang in his voice is something drummer Andrew Lauher playfully calls him out on. For Heinsius, he's not always a fan of what's traditionally pretty, and among his favorite singers are Bob Dylan, Lou Reed and Tom Waits.
"Do you want to hear 'Rain Dogs' sung by some classically trained person who can hit all the notes perfectly? No, you want to hear gritty and ugly and rough and scary," he says. "You want to hear Tom Waits sing like Tom Waits. That's such a huge part of why the music is so impactful."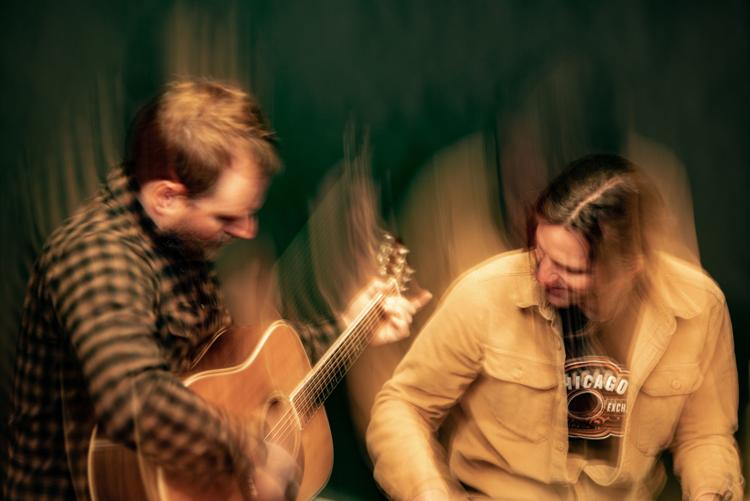 "Voices are like any lead instrument," White adds. "It's like if you take a Telecaster and Gibson or something, it has a different sound."
White formed Viola & the Brakemen in 2012, and since then, the band has seen five different iterations. Despite the changes, White says the songwriting process has always remained the same: entirely random.
"Sometimes it starts with a riff. Sometimes it might be the lyrics. Sometimes it might be everything at once. There is no rhyme or reason," he says. "They just kind of come together and develop."
As a child, White says he learned a lot about the tricks of the trade by watching his father perform, the way he carried a tune, his stage presentation, his mannerisms and posture. Most importantly, he learned the power of song.
"My goal is to have [songs] stand alone. My goal is to not worry about having a band to make it more powerful," White says. "I think the power is in the song, and, of course, a band just adds that fullness and richness to it, but I think it needs to stand alone."
Viola & the Brakemen's debut album, The Life I Always Sing, introduces us to a band inspired by the Southwestern lands that shaped them, with hints of bluegrass, blues, country and swing. Currently the band is recording a new album at MOCAF, which White says is a departure from their last and is inspired by what he's seeing when he catches shows downtown.
He talks about bands and musicians such as The Canaries, Seth Terrell, Alec Tippett and Jay Meyer with awe.
"I played a show with Proud Mother and we were just jamming. Really that's where it's going," he says. "These folks are badass. They're great players. They're coming up with obscure music, shooting from the hip. It's not a structured thing. There's no rhyme or reason, and I want to stay in that mold, just open, and not let it become something that has to fit."
In the ways their hometowns have shaped their songs and creative lives, Heinsius and White agree that Flagstaff, too, has a similar effect on them. Though they might not always see themselves as wholly a part of the downtown scene, they're inspired and moved by the music and art that seems to breathe itself into Flagstaff.
"This town is all about the support," White says. "I truly believe that if you show up to Flagstaff at one point you're going to become a painter, a musician, a poet. You will get into the arts."
Michelle Louise, Pilcrow and Viola & The Brakemen will perform at the Coconino Center for the Arts, 2300 N. Fort Valley Road, on Jan. 31. Doors at 6 p.m., show at 6:30 p.m. Tickets are $12 in advance, $15 day of, and can be purchased at CCA, at Arizona Music Pro, by phone at 779-2300 and online at www.flagstaffartscouncil.org
Be the first to know
Get local news delivered to your inbox!