"I'm really close to doing music full time, and I don't think that would have happened without open mics," says Ish of the band Dead Bugh who now runs the open mic at Awa Kava Bar. "I've recently been booked for a ton of shows, and it all stemmed from open mics."
A year and a half ago Ish began playing at Mountain Top Tap Room where Ariel Smith has been hosting an open mic since Memorial weekend in 2021. Smith began hosting the open mic in part because he wanted to be behind Mountain Top Tap Room's bar but also missed managing events, particularly musical and community-led events. Currently Smith is happily not behind the bar and runs an occasionally standing-room-only open mic specially curated to celebrate and encourage musicians at all stages on Monday nights at six.
"I remember it being a success when there was someone at every table sitting down, and now, it's like there's standing room only," says Smith. "When I was at NAU, I worked for SUN Entertainment as a manager for the auditorium. That was exciting and really fun. Seeing small grassroots organizations, specifically Momentum Aerial, be successful in the arts was really inspiring. After graduating and facing COVID shutdowns, I missed all the social aspects and missed running events and producing things for other people like this."
Smith's open mic at Mountain Top Tap Room runs a little differently from other open mics. When people sign up to play, Smith reorganizes the list to curate an unforgettable night every Monday. He concerns himself with the comfortability of his acts, the genre and the ways in which the audience might react.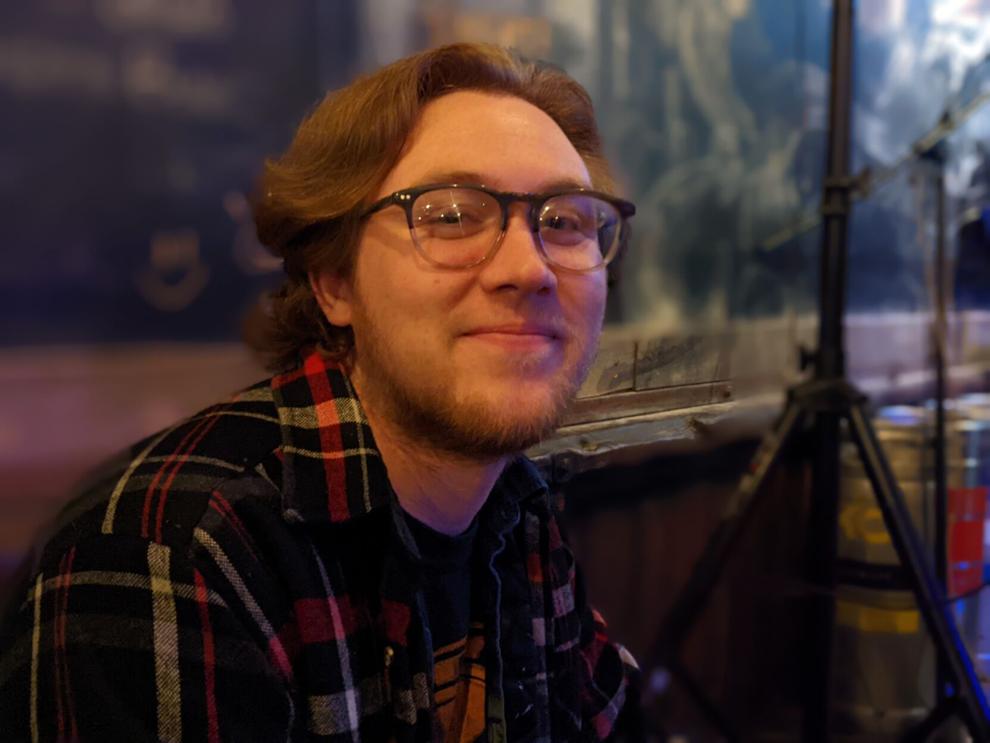 "I wanted to be involved in the production of this. I wanted to curate something for people which has been a large part of the success of this," says Smith. "And it's opened up the doors to doing other things. I've been booking gigs here and there, and now, Mountain Top is going on four months of being a venue and supporting artists with an audience and some cash for their time. I'm just trying to do my best to grow with it and everyone else in the community."
One concern Smith had about open mics from the beginning was ensuring that those who attended felt they were in a community space. With his curation, Smith can help those who want a hand in getting started begin playing with veteran open-mic players. There is also a sense of community among the culture of encouragement and fostering creativity among open-mic goers.
Open mic host for Hops on Birch, Beth Pickens agrees. Community among open-mic goers includes giving words of encouragement or helping fill out a set.
"It's fun to be collaborative," says Pickens. "If somebody plays an instrument and another person sings and they know the same song, they can just get up on stage and play together without really rehearsing."
Pickens began hosting the open-mic at Hops on Birch in May of 2022. Pickens was an open-mic participant herself prior to COVID shutdowns. When the bar opened up again, she wanted to return music to the Hops on Birch stage.
"I love music in Flagstaff, and I want to see it grow. I want to see Hops to be a center of music again, but we're working back up to it," says Pickens. "Open mics are really good for cultivating performance for people who are not very experienced or don't have another way to perform in front of people. They can try new things, and I hope open-mic players continue to perform and continue to grow the more that they do it."
Musicians of all different stages come out, but not of all different ages. While Hops on Birch and Mountain Top Tap Room are both spaces for people over twenty-one, Awa Kava Bar holds an all-ages open mic on Fridays at seven.
"It's cool to hear stuff that you can't hear anywhere else," says Ish. "We don't get a lot of younger people, but it's a place where they're allowed to play. So it's nice that we have that space for them."
Ish began hosting a year ago and became quickly involved with the local music scene. His band Dead Bugh regularly performs in other spaces as a result.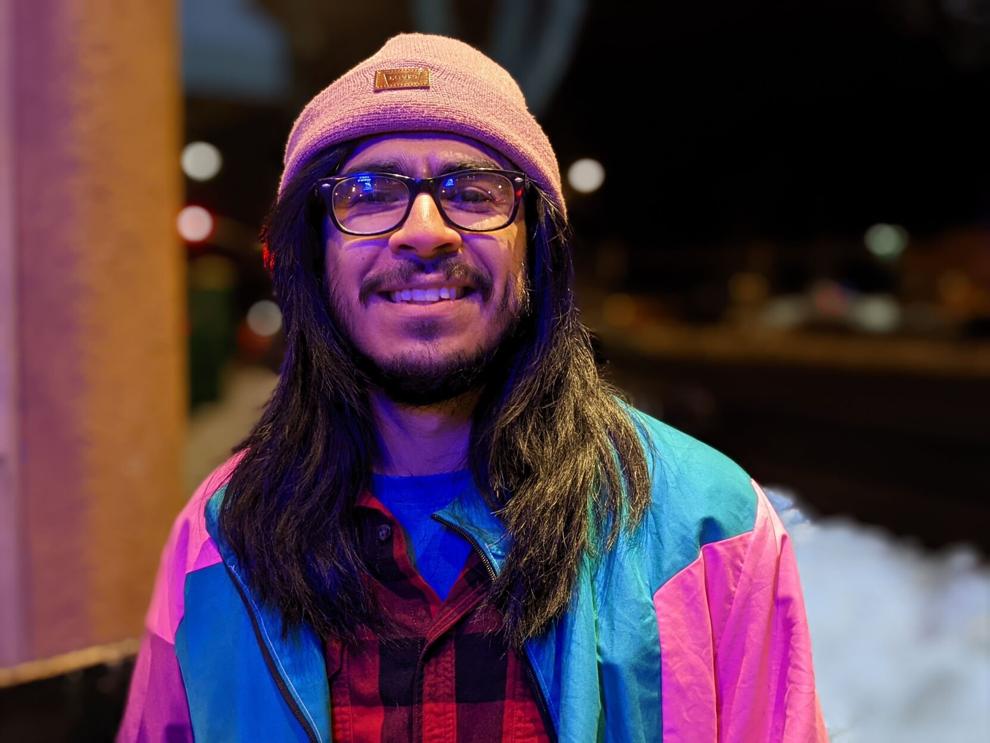 "It's a good starting point for people because it's just low key and has really chill vibes. You can try out your stuff at Awa Kava, and if you feel comfortable you can take it to Mountain Top where it's crazier. It's a good way to get your name out there and get to know people."
Upon walking into each of these open mics, it is obvious the support and community takes place every night. A guitarist might find themselves in a once in a lifetime situation with people they've never met before, a vocalist or a cajon player suddenly forms a band and it's a night so unique that upon returning it'll always be different.
"I love seeing moments where people help each other or people who run other mics are able to share experiences," says Smith.
Inspired and excited by musicians, they were seeing at open mics in Flagstaff, Smith and his partner Sierra Bryan developed a non-profit called Mountain Town Sounds that aims to provide resources, events and community for Arizona based musicians.
"We saw a need for singer/songwriters to go somewhere else outside of a loud bar or somewhere to get more serious about their music," says Smith. "There are people who play here every week who want something more but don't have a full band, so it's hard to book somewhere. It's hard to find the next level and those resources, and it can be scary and intimidating. As more places start doing stuff around town, we just want to help carve out a new space for musicians to take that next step they may not otherwise be able to."
Try something new, find your musical calling or have a fun night out at an open mic. You can find Pickens at Hops on Birch on Wednesdays at 6 p.m., Smith hosts Mountain Top Tap Room open mic at 6 p.m. on Mondays and Ish hosts at Awa Kava Bar on Fridays at 7 p.m.
So You Live Here? is a limited series featuring You! Capturing the lives and loves of locals.