Some albums are evocative of the place in which they were recorded. Gorillaz' The Fall was recorded on an iPad while the band was on a U.S. tour, a day-by-day experience and homage to cities like Phoenix, Detroit, Seattle and more. Johnny Cash's At Folsom Prison was recorded at, well, Folsom Prison. And Adam Bruce's five-song EP Sonoran Symphony, released Dec. 11, was recorded at a cabin in Strawberry, Arizona.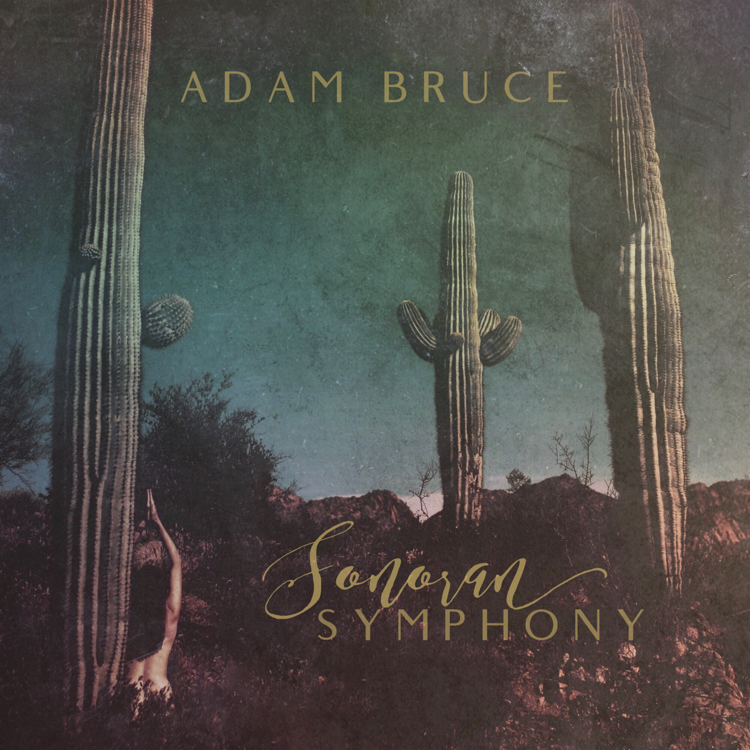 With the help of David Moroney (upright bass and cello) of Phoenix Afrobeat Orchestra and Ben Allred (violin and viola) of Dry River Yacht Club, Bruce spent four days in the Strawberry cabin, "essentially one big open room," Bruce said, recording his love letter to the deserts of the Southwest. There, underneath the 30-foot ceilings, on top of flagstone tile, Sonoran Symphony came to life, not as a strictly constructed piece of music, but rather an organic experiment.
"I just remember being so inspired by the power of these strings together in that room," Bruce says. "I could make a record with just cello, it's so beautiful. It drove the whole [record]."
The opening track, "Alma Besa (Sonora)," introduces the strings as both melodic devices and tonal padding, propelling us forward and anchoring us to its Southwestern ties, mostly in Bruce's inherently visual lyricism. "See the ancient flowers bloom/ brown skin meet the painted room/ wanna see those canyons red/ fall asleep at the river's edge," he sings. Growing up in the Phoenix area, Bruce's affinity for tying music to place is something that happens naturally.
"I think growing up in the desert, my time spent on rivers [and] backpacking, some of those moments really informed me as to who I was and why I was here and what my meaning was," Bruce says. "Music also does the same thing, connects you to your meaning, who you are, your spirit, something that's below the surface that's deeper, that's undefined. So those two things, nature and music, they just sort of naturally blend."
You have free articles remaining.
Bruce says the songs weren't necessarily planned to fit a thematic structure. While most of the tracks on the EP personify nature as an entity, "Suburban Symphony" acts almost as a counterpart to this idea. A criticism of outward personas and social media, Bruce sings, "If only my thoughts would show up/ on a little blue screen for the public to read/ they'd throw me in island lock up/ with a miniature bible and some sunflower seeds." But more than a criticism, Bruce, as with a majority of his songs, seeks to potentially find a solution to the perceived problem. "What calls me calls me to family/ together we are the air in an alpine dream." 
Compared to Mergence, the Phoenix-based psych-rock band for which Bruce acted as front man/guitarist, Sonoran Symphony feels like a sudden dynamic shift. Whereas Mergence blended screaming electric guitar with banging drums, Sonoran Symphony is all acoustic, save for a looping violin. Even much of the reverb is a result of capturing the tone of the room rather than a post-recording plug-in.
"I always had this other side that wasn't being nurtured. I had all these songs but they weren't rock songs, they weren't blues songs, they didn't have a heavy moment. They didn't need one," Bruce says. "So it was different, but it was something I felt like I'd been wanting to do, let the songs live on how they were—not necessarily how I envisioned them, but just be the way they wanted to be. There was no, 'Fit into this.'"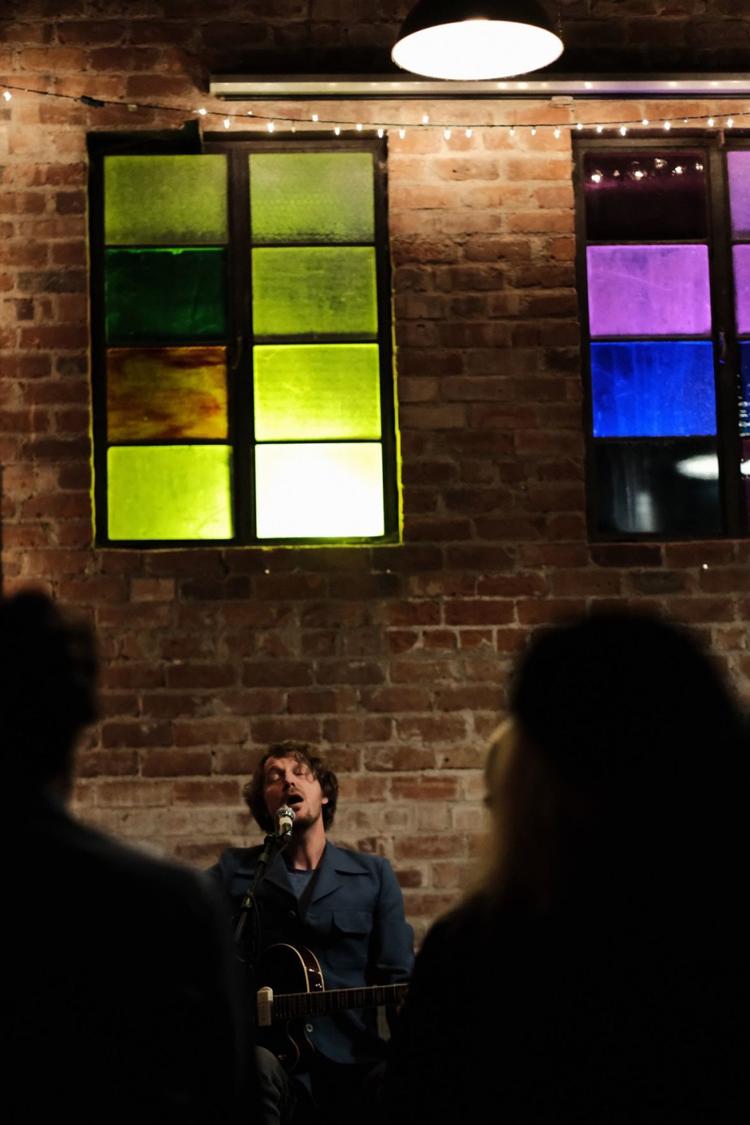 Though just now being released, Sonoran Symphony was recorded about two years ago. A lot can happen in two years. For Bruce, that meant moving to Flagstaff, then Cottonwood, then having a son, then moving back to Flagstaff, experiencing his aunt's death and a life-changing trip in Moab, Utah. All this, particularly the birth of his son, prompted Bruce to finally release the EP. Beyond prompting the release, Bruce says his son has started influencing his writing, which he mostly does at his home in Mountainaire.
"[Having a child is] beautiful. It really opens up this whole other dimension in life, for me at least it did. These songs [on Sonoran Symphony] were written before [I had my son]. What I'm writing now, I'm feeling this new collective viewpoint of life. The other part is just not giving a fuck," Bruce says. "When you're a parent, you start to think about what you would tell your kid, and you go, 'Am I living that?' Because I would tell my son, 'Dude, put your work out. If you're going to write a song and take the time. If you believe in it, what do you have to lose?'"
Sonoran Symphony is available for streaming on Spotify, Bandcamp and iTunes.