"The universe is drawing me back out West."
Melanie Dewey is discussing her upcoming tour, a trip that will take her all across the Four Corners region of the Southwest for nearly the full month of June. The 26-year-old Nashville-based musician, who performs under the moniker MELD, is forced to pause the telephone conversation every few minutes to deliver her next Postmates order.
Dewey, who not only drives for the delivery app but also waits tables in two different restaurants, nannies, gives voice lessons and does production management, is in many ways a reflection of her music: Contemplative, dynamic and lively--with an iron in many fires. The sounds that make up MELD are a mixture of progressive jazz meets jam band, meets Dewey's own classical and operatic training, soul, plus an amalgamation of other genres she studied while in college.
"I actually took a lot of country music and folk writing courses at school," Dewey says.
Dewey began learning opera long before MELD existed. As far back as high school she was internalizing legatos and staccatos and how to sing with an accompanist; she trained in Italy one summer. Then, as is often the case in times of transition, she expanded her fields in correspondence with enrolling in the Bruce Hornsby American Music Program at the University of Miami.
Dewey graduated with a degree in music business and entertainment with a minor in songwriting, but her plans remained unsolidified at the time; all she was certain of was that she wanted to play music. The question was only where.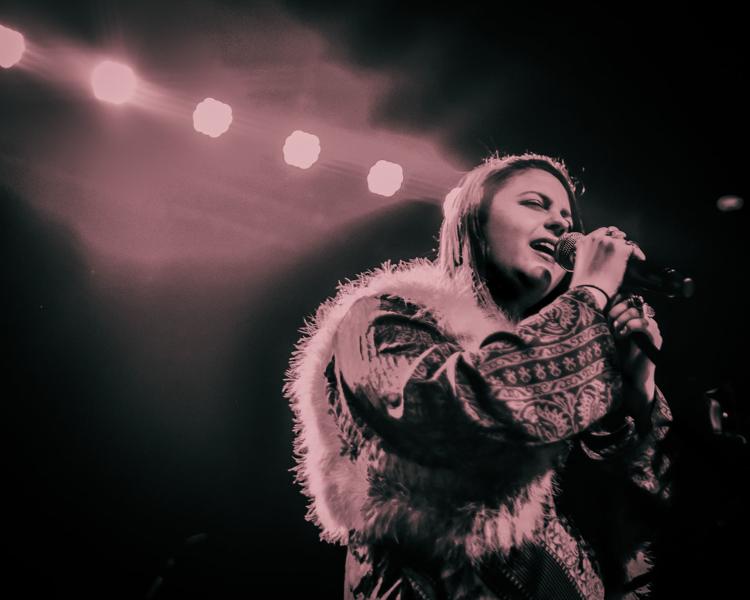 "Shortly after I graduated, I moved to Nashville. It was there that my roommate, who could have helped me a lot in the country realm, asked me, 'What scene do you want to be in? What kind of world do you want to be making music in?'"
Dewey's roommate, who worked in marketing for country musician Miranda Lambert, proved to be one catalyst that brought Dewey to her current practice. To Dewey, the answer was clear, and without much hesitation she folded herself into the jam band sphere. It was and still is a place that's familiar to her.
"I've grown up listening to jam bands, I'm kind of a hippy at heart," she says. "Then I told myself, why not take that music and combine it with soul and progressive jazz?"
It was by way of the alchemy of crosslinking genres that MELD came to be. And, in 2016, Dewey played her first show with a full band under the new name.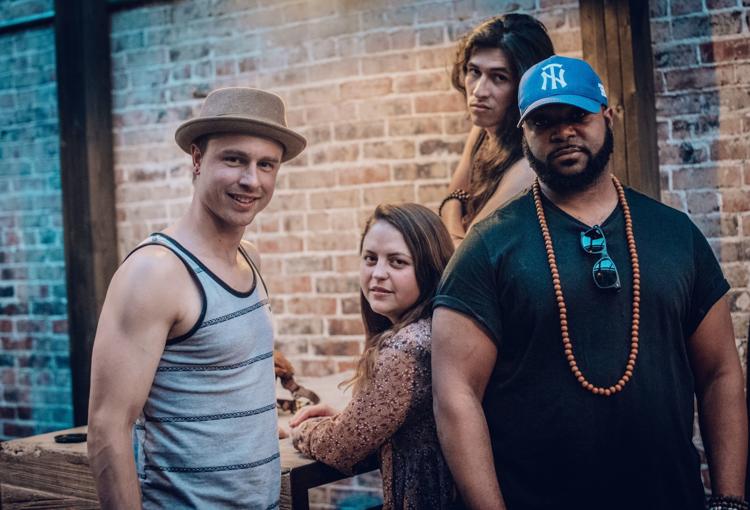 "It was a great feeling," she says.
Since then, Dewey has discovered new platforms and places that have informed her creative process and artistic endeavors further, place being an ever-important factor in her writing as well as her personhood. Dewey first came to Arizona through fellow musician Alec Tippett who directed her toward the surrounding landscape, and people, she says, something that crystalized and elevated her songwriting.
"I'm so thankful that he opened up this door for me. I've met so many amazing artists and musicians in this town, people that are helping with the shows and giving the band a place to stay. In a lot of ways it feels like coming home," Dewey says.
And, since nature is a recurring motif in her music, she says, being surrounded by the mountains and other sacred sites was important in booking the tour.
"This new record is going to be a culmination of everything that I've written in the last two years. A lot of the stuff I've written is actually influenced by the nature I saw out West," Dewey says.
If one had to summarize the lyrical idiosyncrasies of MELD, it would include, too, Dewey's interest in and knowledge of various Native American cultures, which surface in her music she says. That, and radical inclusion—a term originally associated with Burning Man--which Dewey has adopted as a musician to also inform her process as a lyricist. The song called 'Water,' for example, centers around issues faced at Standing Rock; distilled to two minutes or so it is one practice in radical inclusion. 
"Looking at peoples' differences and being understanding of them and not feeling a need or desire to cast them out or scrutinize and giving everyone the space to be themselves freely," Dewey says. "That's radical inclusion. I really believe that when we see people we have a choice: Either we can cast them out or learn something from them."
And, as a female-fronted jam band, a rarity Dewey has been pondering often lately, she hopes to pair the idea of radical inclusion with gender parity as well.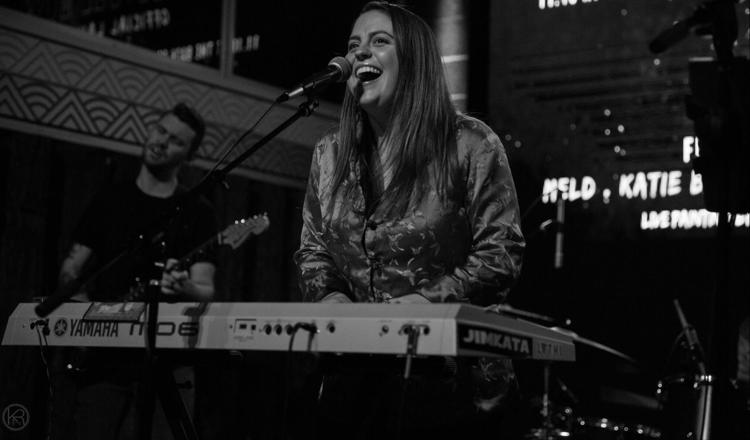 "I think we need more feminine energy in music anyways," she says. "The reason I found a home in this scene is because there is a lot less judgment already, but right now I think a lot of women don't want to jump into it because it is so male dominated. So if I can bring more women into this scene, I think more will feel free to be themselves."
In a way, Dewey's is a music with a trajectory, carving space not only for her dreams, which she says are already coming true by way of the tour, but also working for one that places a certain freedom at the center of its philosophy. 
Dewey had made it as far as Arkansas by the next phone conversation, with the plan being to arrive that night to kick off the MELD tour at the Launch Pad in Albuquerque, New Mexico.  
Dewey is currently working on a new album. As of right now she is toying with names. "W.I.L.D. Walking Inside Lucid Dreams" or "Year of the Lynx" are her current top options, she says, but, that will most likely gel as the album takes shape.