Step one: Get out of a relationship that, over the years, went from a fairy tale to a stagnant chore for both parties. Step two: Meet someone else too soon. You feel an immediate connection, and they complement you in every way from your similar sense of humor to the mirrored freckles on your stomachs. You know you're not ready for something serious, but you also know anything with them will inevitably become serious. Step three: Sabotage it. Accept that you're incapable of providing them with everything they deserve and just hope this is what's best for everyone in the end.
The self-titled debut EP from boygenius opens with "Bite the Hand," which embodies this feeling to the core through its hesitance to commit as the chorus repeats, "I can't love you how you want me to." boygenius is a supergroup made up of Julien Baker, Phoebe Bridgers and Lucy Dacus, three singer-songwriters whose voices were destined to be entwined over the airwaves. Baker's is earnest and unwavering, Bridgers' is tinged with folk and mature beyond her 24 years while Dacus' encompasses the comforts of home. Each singer offers raw emotion which listeners can connect with across the six-song EP. The timing might be wrong in your life for love, but it's right for this artistic collaboration.
Bought to Rot | Laura Jane Grace & The Devouring Mothers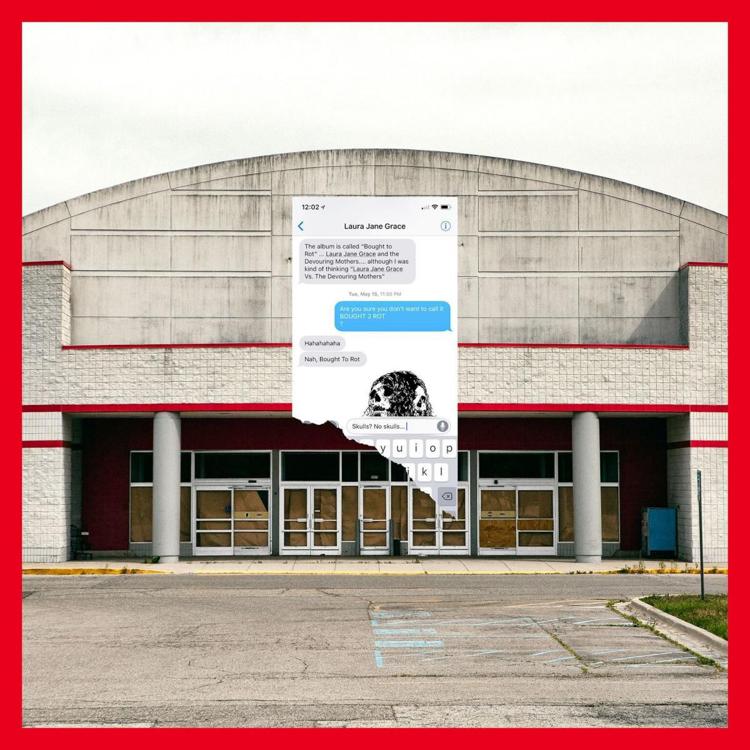 In between touring and writing new music with Against Me!, frontwoman Laura Jane Grace is anything but idle. Some people just always have songs in their heads they need to share, and her new side project, Laura Jane Grace & The Devouring Mothers, is a cathartic alternative to AM! where Grace can delve into different genres without worrying what old fans might think—not that she lets that affect how she approaches songwriting anyway.
The subject matter on Bought to Rot ranges from navigating non-monogamy ("The Airplane Song") and divorce ("I Hate Chicago") to appreciation of genuine human beings ("Reality Bites"). "Manic Depression" is a window into a deteriorating mental health state familiar to many, yet not often openly discussed. On top of mellow, repetitive guitar and gritty distortion, Grace lists off self destructive coping methods, saying, "I need something or someone to relieve the tension and anxiety/ Give me sex or drugs or destruction/ some type of excitement, please." She knows most of her problems are in her head and the malaise is more a result of a chemical imbalance than outside factors, but that doesn't change how real it feels. The album is an honest and refreshing look at a nonstop creative mind meandering through life's obstacles.
The Messenger | Rhett Miller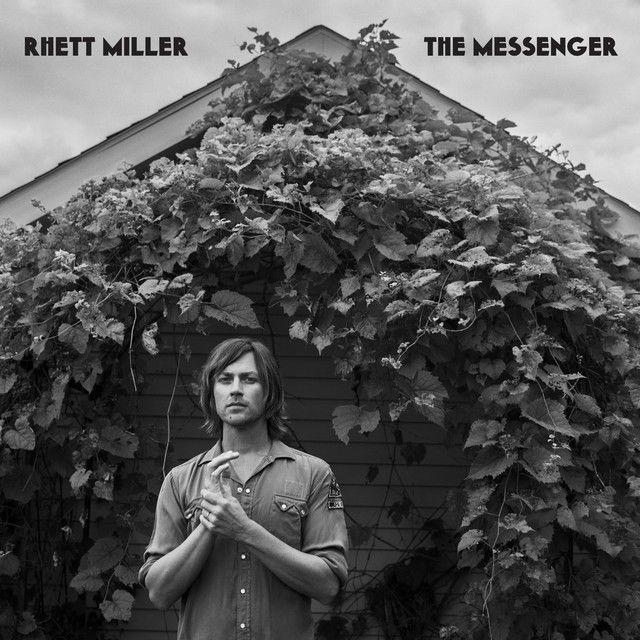 For Old 97's frontman Rhett Miller, prolificacy is immortality. "Living forever is sort of the trick I've been trying to play on myself by trying to make things," Miller told Rolling Stone in a recent interview. Representing his eighth solo album, The Messenger is a solid notch in the belt.
A recent meme described the genre of "country" as "farm-emo," and The Messenger rises to that comparison. Electric and acoustic couplings wash over twang and spacy tremolo.
"You might die when you're young and you want to/ You might die when you're old and you don't/ You might live forever, one can only hope," Miller sings on "The Human Condition." But Miller's not looking for a pity party.
"Nobody wants to hear about my stupid dream/ You don't even want to hear half the shit that happens in reality/ Everybody has an inner life, everybody is super deep, go back to sleep," spits Miller on "Permanent Damage."
"Close Most of the Time" waxes more hopeful with beachy reverb surrounding recounts of a personal timeline. When it sings "desperate by design," it seems to capture the essence of The Messenger.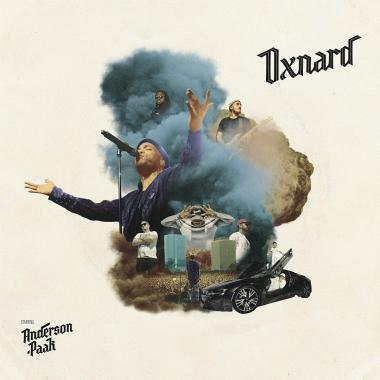 Riding on the Grammy-nominated success of Malibu, Anderson .Paak is back with Oxnard. As his first release on Dr. Dre's Aftermath Entertainment, Oxnard occupies greater expectations than any of his previous music. Now being groomed for corporate paydays (check how his music has started making placements on NBA broadcasts), Oxnard features appearances by Snoop Dogg, Kendrick Lamar and Dre himself. It's a lineup that can't lose.
But for those of us who fell in love with .Paak for his tight and tasty NPR Tiny Desk Performance, all the scaling up may seem hollow. Throughout the album, the emerging catch-line "Yes Lawd!" appears, referencing back to 2016's super-catchy "Suede," co-released with Knxwledge. Its re-use here feels a little scammy.
Oxnard rips open with the funky, flute-led, disco-stringed drive of "The Chase," before sliding into "Headlow," a dick-in-cheek account of in-car fellatio that ends in an uncensored recording of the intimate act interrupted by a car crash. It all leads into "Tints," an ode to fame about needing window tints featuring Kendrick Lamar. 
Though Malibu may have been a superior release, .Paak has not lost an ounce of his commitment to upbeat neo-soul and charm. His West-Coast hip-hop epic is yet to come.