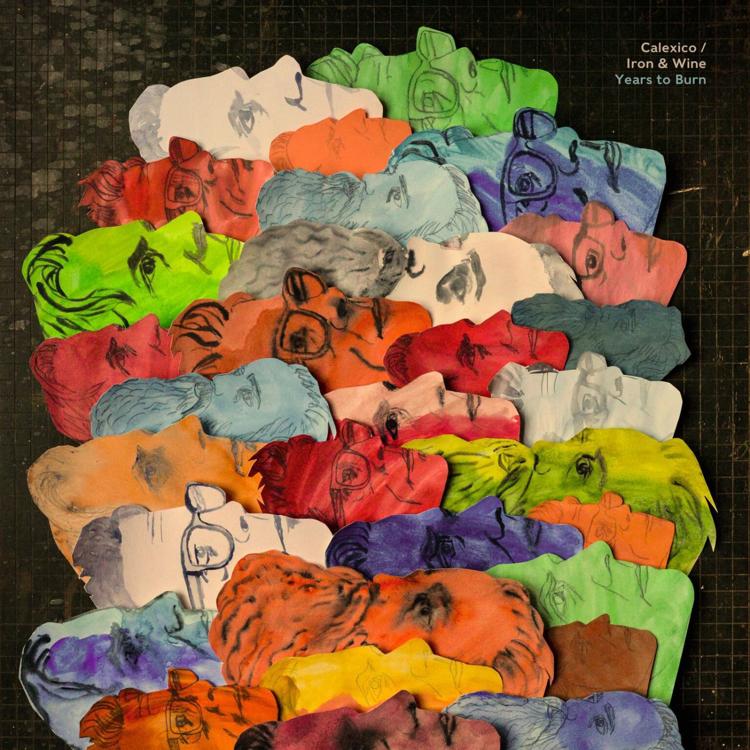 Years to Burn | Iron & Wine, Calexico
Fourteen years after their first collaboration, In the Reins, Iron & Wine's Sam Beam has once again saddled up beside Calexico's John Convertino and Joey Burns to create Years to Burn, and it's the best of both worlds. Calexico's thin and windy atmospheres condense around Beam's solid melodies, while Beam's oft-barren folk-pop vocals are enriched by the deep color of Calexico's effulgent brambling horn and string. It's alchemical, like watching a stone emerge from water.
There's a touch of piety here. "What wave of a wild hand called you into this world?" asks "What Heaven's Left" in a praiseful bouquet of trumpets. 
"Midnight Sun" brings in the pedal steel, played excellently against a distorted guitar that finely mimics the space and heat of the desert.
"Father Mountain" is a charming, happy-ending love song jangling in simple six string.
"The Bitter Suite" is a true stand out with three distinct movements, including a melancholic section sung in Spanish by Calexico trumpeter Jacob Valenzuela, a grindy, clattering instrumental and a light, singer-songwriter bit section known as "Tennessee Train."
Altogether an expertly mixed album. You could listen a hundred times and still hear new voices.
Help Us Stranger | The Raconteurs
The Detroit boys are back at it. Jack White, Brendan Benson, Jack Lawrence and Patrick Keller reunite for the first time in over a decade to reclaim their rock 'n' roll throne, but Help Us Stranger is more than just rock 'n' roll. Here be blues muscle, psychedelia and a little bit of funk and soul. Steady throughout are White's distinctive vocals and signature octave-treated guitar screams.
"Only Child" is a playful downtempo that experiments with keys of all kinds, allowing synth and organ to lead the way.
"Don't Bother Me" gets angry quick, with a real dub-punk ethic that White followers will recognize from The Dead Weather's catalog. This is ADHD songwriting at its finest, with an attention span of about 20 seconds. 
"Shine the Light on Me" begins with a pleading vocal harmony and piano line that sounds somewhere between Queen and Pink Floyd in The Wall era. 
The only cover on this album comes in the form of "Hey Gyp (Dig the Slowness)," originally written by Donovan, and here delivered any way but slow. With a steady jungle roll in the drums and extremely repeatable refrain, this comes off as classic '60s call and response with a heavy dose of modern electricity.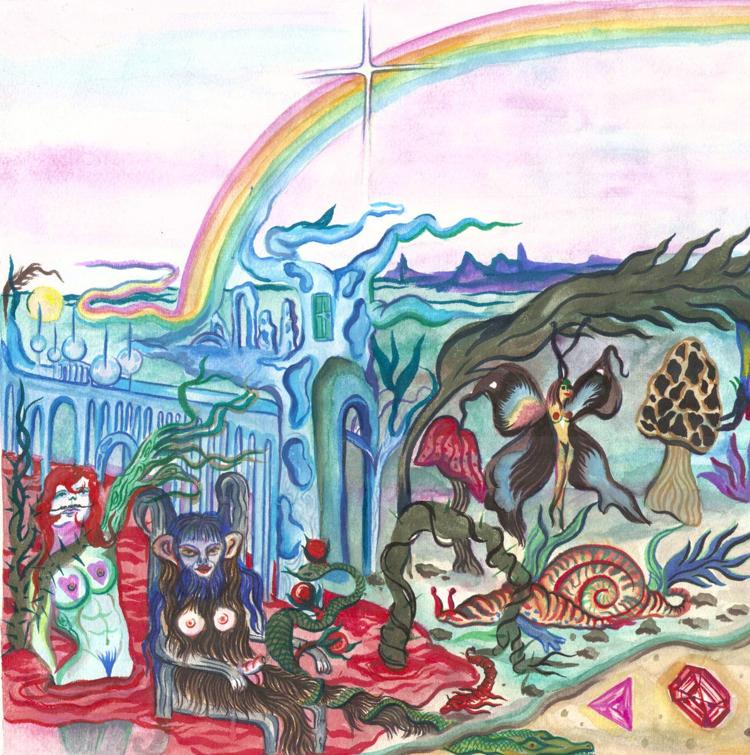 No stranger to Flag Live! or our tiny mountain town, René Kladzyk returns to share their '80s reminiscent, wavy and swerve-worthy music that contains powerful messages and deep truths. A voice as smooth as river rocks could save the world, you know. So can the courage to speak the truth. Make no mistake, this artist means business:, "If I play God will it help sweet songbirds sing me their prayers/ I built utopia/ It became a nightmare."
But you'd miss the point if you took it too seriously because play and color define the realm with which Ardis creates space. "We declare all that is joyous and then set it free into the sky above."
Listen to how this album explores sound. Via audio bites and tastes of the odd and beautiful, these are the very paths that are generously laid here for listeners. With no exception to the rule, this performer is true to the laws of musical theory but never falters at the presence of dissonance and divinity within the concaves of creating art, "step out into spaces unseen/ intense disturbance I've always been looking for." What are you looking for?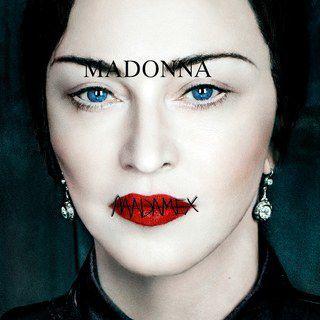 Parents treating children as holy conquests only gives them a hell of a lot to write about when they find their own voice. Madonna is a good ol' Catholic girl at the end of the day. Madame X begins with a prayer spoken only by a true church-raised soul; shame-driven words, sadness and no faith in the world. The hole carved inside is where the healing begins. "Sipping my pain just like champagne/ dancing in the rain/ naked and alive/ for once I didn't have to hide" suggests finding refuge from the walls of church that promise freedom but rarely deliver. "Is it really love if it hurts? Is it really pain if it's inside?"
Finding a way out means seeing how you got in. "All our lives we work in vain, for a little touch of grace," and seeing sets us free. While the musical composition of this record isn't inspiring, Madonna remains an artist in high regard. She's always been an ambassador of the right to think, feel and act with utmost basic instincts. The 'jazz hands' of being human. God made a Goddess who the world believes in.