Flagstaff musician Donivan Berube's new music video for "So Much for No Mountain" presents the spirit of romance as a broken, post-Dharma Bums dystopia. Whereas Jack Kerouac's 1958 Beat masterpiece is a contradictory road trip between seedy underground jazz bars and backpacking adventures, the story remains the same: There is only as much inspiration and dissatisfaction on either end of the spectrum. You long for one in the face of the other, with "escape" being merely an idea you have on the in-between.
Saxophone and piano are layered on top of fragile drum beats and guitar phrases to match the dreamlike transitions of the video as lyrics advise the listener, "loving her won't make her stay."
Consider this an exorcism, not some On the Road orgy of zen friends and self-discovery, but more of a detuned pop song you only half-hear in the middle of the night, asleep at the wheel, dying to be home but losing sight of where you're going. The road piles up with things that shape you, things you learn to live with, things you're forever haunted by, but as far as you go, you'll never outrun yourself. That's the real lesson. All you can do is keep driving.
"We bleed out on stage despite our performances," Berube explains. "Relationships can fail despite deep roots in true love. We navigate each day the best we can, and in some way our decisions hold influence on where that road takes us, but 'no matter how blue, the sky is just a sky. And no matter how dark, the night is just the night. It's still the night...' The video's ending reflects that similar shift in the song's structure, a giving-in to hopelessness."
"The recording and filming was a major collaborative effort between many Flagstaff musicians, dancers, filmmakers, and others," he continues. "Susan Walter and the Orpheum team generously lent us their stage on an off-day. A song that originally started out as 'November Demo' became a 10-month process, but eventually it all came together seamlessly."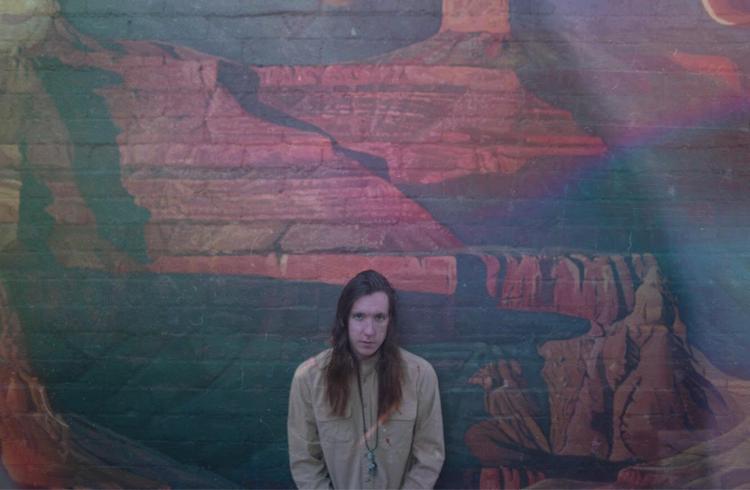 Song credits
Written, produced, performed, and everything else by Donivan Berube.
Some guitars were played by Eric Dovigi.
Saxophone was played by Mikaela Foresta.
Recorded at home in Arizona.
Mastered by Joe Lambert in New York City.
Video credits
Director/Cinematography: Jake Hoyungowa
Photography: Deidra Peaches
Editor: Christopher Antolak
Choreography: Ingrid French
Makeup: Revel Lucien Craig
Featuring: Kassandra Kraus
More information