This weekend, Flagstaff fans of bluegrass, traditional and acoustic music are in for a real treat when two of northern Arizona's most innovative acoustic acts come together for a dual CD release concert event, marking a musical reunion of sorts.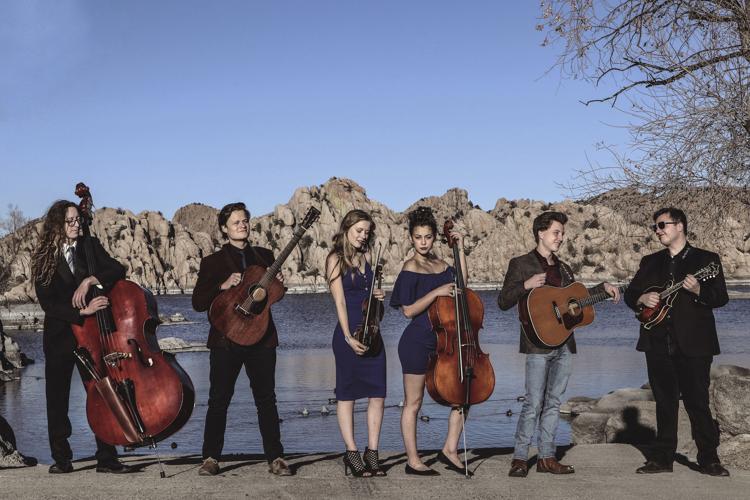 The two bands, Lucky Lenny and Sugar and the Mint, first met in 2016 at Pickin' in the Pines. Both entered in the annual band contest there with Sugar and the Mint placing first and Lucky Lenny second. Since then, the two outfits have been on remarkably similar voyages of musical self-discovery in the twin towns of Flagstaff and Prescott and have kept in close contact. It only made sense that they should reunite now to bring their music to the masses in one big show.

Lucky Lenny is a veritable who's who of local acoustic musicians featuring some of the best and brightest, many of whom play in a variety of interrelated projects. Led by local guitarist and songwriter, Shawn Dennehy, this all-star outfit stands out from the rest of the acoustic and bluegrass crowd for a variety of reasons. Most important of these is their focus on doing almost all original tunes.
"We're trying to be an original band for the most part, so when we do covers we like to change them up in our style or sometimes cover whole albums, like the Pink Floyd tribute show we have coming up where we are going to cover the entire Dark Side of the Moon album in our acoustic bluegrass style," says Dennehy. "When we first started out here in town, it seemed like bands like us were a dime a dozen as far as all the bluegrass and traditional stuff, so we tried to find our niche and that is original music and trying to put on more big shows and  events instead of  just bar gigs. And there is also the fact that we tour regionally."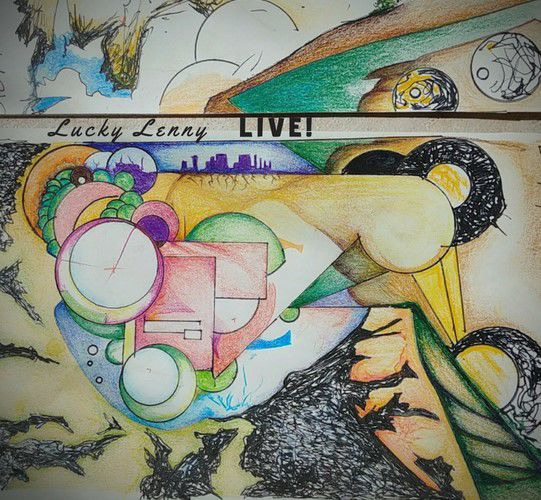 In true DIY fashion, the band also records, mixes and produces all their music. Ironically, it was this DIY ethos that led to their self-titled album, Lucky Lenny Live, nearly being lost forever. The original version, which was recorded live at Firecreek Coffee Company in September 2017, was accidentally deleted. After the heartache and a feeling "worse than losing a wallet with thousands of dollars in it," says Dennehy, they went back to do it all over for a second time in December. This time, Dennehy backed it up "like 5 or 6 times" just for good measure. The result is a well-balanced, diverse collection of songs that captures the magical vibes of their live show.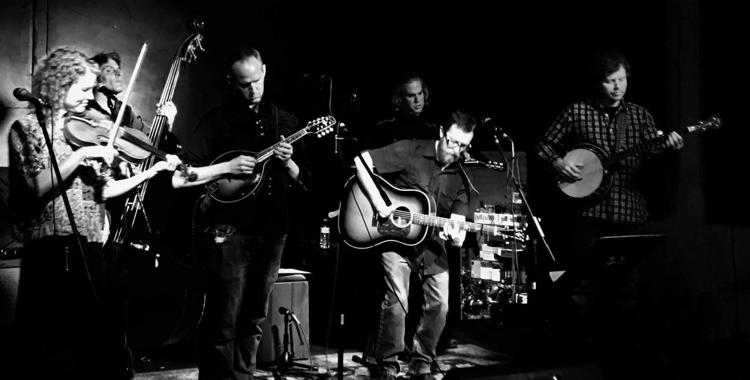 While Sugar and the Mint mostly play originals along with some rock songs re-done in their style, they don't shy from traditional fiddle tunes and standards during their sets. They also frequently tour, especially on the festival circuit. Since winning at Pickin' in the Pines two years ago, they have been on a virtual tear—entering in and, for the most part, winning every available band contest they could find here in the Southwest, including the big one at Telluride Bluegrass Festival last year.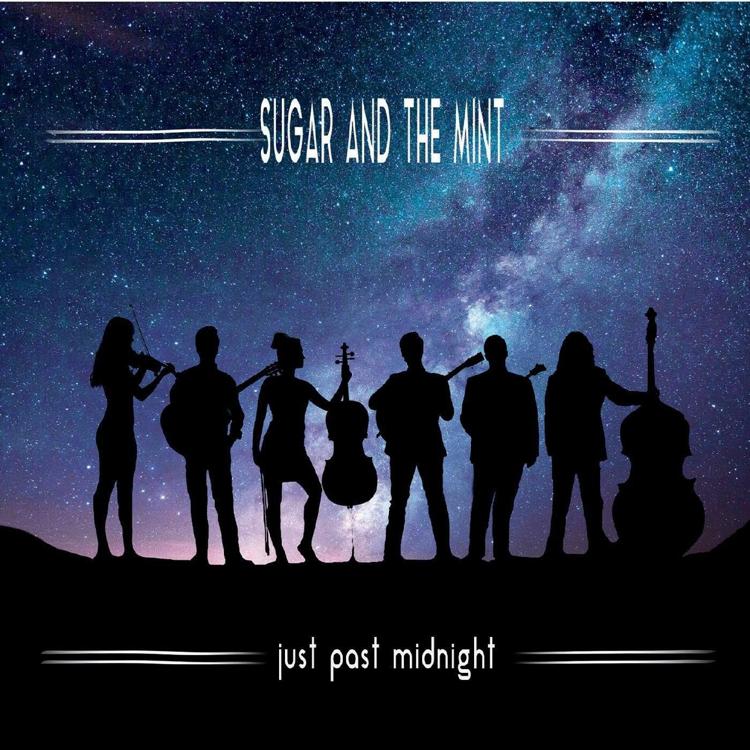 Winning Telluride especially has provided a great deal of exposure and opportunity for the band as past winners of the contest have included the Dixie Chicks and Greensky Bluegrass. Besides the cash prize, first place included the opportunity to record at E-Town, one of Colorado's finest acoustic music studios. This provided  the impetus and opportunity  for their newest studio effort, Just Past Midnight, which includes a great collection of their own music along with a couple of reworked covers, most notably a newgrass version of Bruce Springsteen's epic masterpiece "Born to Run."
Another unique aspect that has set the band apart is their relative youth. They began working together as kids seven years ago in a youth band sponsored by Charlotte Hall in Prescott and have continued to make music together ever since.
"We try to bring a new flair and outlook to old and traditional styles," says fiddle player Kiva Keith. "Since we are so young, we had a lot to learn and were lucky that we had plenty of help from our personal musical mentor." 
She refers to seasoned professional touring musician Patrick Clark who has brought the wealth of all his experience and provided a great deal of hard won perspective to this talented group of young upstarts who range in age from 17 to 21.
Sugar and the Mint and Lucky Lenny are coming full circle after meeting two years ago and releasing their newest albums at the same time for the Orpheum show this weekend. Not only that, these bands do share a lot in common in terms of musical approaches.  Both rely on a musically diverse set of players whose different backgrounds and training add interesting and, at times, unexpected influences to the mix and both will be touring regionally to introduce the albums they are releasing together. With all of this in mind, this double bill should be a bluegrass doozy.
Lucky Lenny and Sugar and the Mint celebrate the release of their respective albums Saturday, May 26, at the Orpheum Theater, 15 W. Aspen Ave., with doors opening at 7 p.m. Tickets for this all-ages show are $8.50 plus applicable fees. Visit www.sugarandthemint.com or www.luckylennyband.com for more information on the bands.